Dottie's Delights: The Magic Garden Collection S/S 2012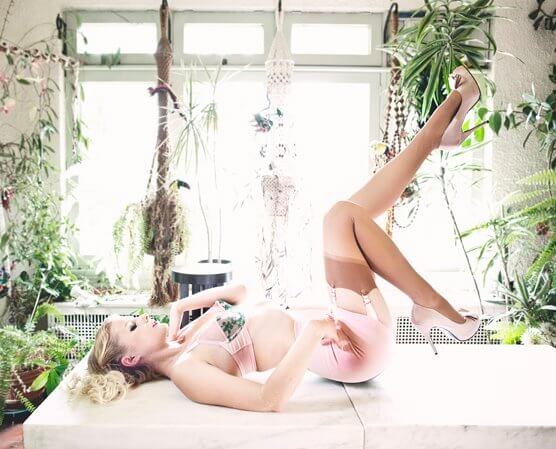 This probably won't surprise you, but I look at a lot of lingerie. And especially with the popularity of Mad Men, I look at a lot of vintage-inspired lingerie. Every lingerie company out there is slapping a little bit of lace on a bra and a couple of garters on a panty and calling it "retro," "pin-up," or "burlesque." But nobody, and I mean nobody, is doing vintage-style lingerie like this.
I first posted about Dottie's Delights in an Etsy round-up on girdles and garter belts back in 2009, and I've been a fan of her work ever since. This year's collection brings all the talent and potential I first saw three years ago together, and magnifies it by a power of 10.
Not only are the pieces even more gorgeous in person (I had the pleasure of seeing them at this year's Designer Lingerie Showcase), everything is so very, very vintage without looking the least bit stuffy or tired or overdone. I own a quite a few pointy bras and even more girdles, yet this collection has made me excited about them all over again. If you're going to splurge on luxury, let it be this kind of luxury.
You can view the rest of the collection below and purchase from Dottie's Delights previous collection on the website. You can also follow Dottie's Delights on Facebook, Twitter, and Instagram.
What do you think of "The Magic Garden?" Are you as excited about it as I am?
Credits, all photos- Photo: Sylvia Krzysztofek, Model: Michelle Lynn, Hair & Make Up: Angelica Riveria