A Lingerie Student's POV: The Lingerie Collective & The Salon International de la Lingerie
By: Karolina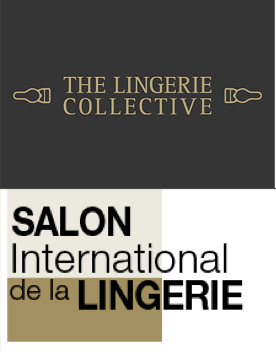 In January I was lucky enough to visit two lingerie trade shows – the Lingerie Collective in London and the Salon International de la Lingerie in Paris. These shows are largely intended for lingerie buyers, not lingerie students, so my perspective may be a little different to that of the 'professionals'….
The Lingerie Collective is the brainchild of Kelly Isaac. Founded in 2009, it's grown from just a handful of independent lingerie brands to a major luxury lingerie trade show. It focuses on smaller independent brands. As far as lingerie trade shows go, it's incredibly concentrated and intimate. Here's a handful of my favourite exhibitors and their AW12/13 collections!
Fraulein Kink, photographed by Catherine Day
Fraulein Kink specialises in luxury bondage accessories, all handmade in Berlin by founder Nicole Herman. The 'Kitten' set is adorable, perfect for a bit of bedroom naughtiness… or for using the separate pieces as daring accessories for your outerwear!
Yes Master
Yes master's AW12/13 wolf theme is as fashion-forward as ever. With distinct prints, lashings of Swarovski crystal, laser-cut leather and silk tulle, this is definitely lingerie for the daring women out there.
MC Lounge
MC Lounge have continued with their signature luxury loungewear; there's a gorgeous new purple colourway for next season, perfect with the floaty chiffons and decadent silk satins.
Leurre
I encountered Leurre for the first time this year – their latest collection has a wonderful architectural feel to it – I can't help but love all of the ornamental straps!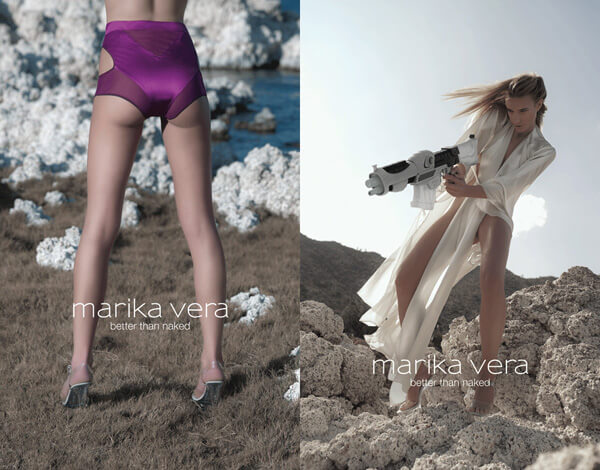 Marika Vera
I particularly loved Marika Vera's first collection 'Venus In Furs' and her AW 12/13 'Queen of the Galaxy' doesn't disappoint. A mix of silks with unusual panelling and subtle cut out details, this collection is wonderfully sophisticated.
Lascivious
Lascivious next collection is full of their signature bold shapes and cutouts. The classics are looking as striking as ever, such as this Milla set. Also to expect are some exciting new prints and a body harness!
The Salon International de la Lingerie was a completely different experience to The Lingerie Collection – so much so that I went into shock a couple of times and could only be revived by some form of delicious French pastry (the raspberry tart was entirely necessary). With hundreds of exhibitors, things can get a little overwhelming. From some of the biggest household names in lingerie to relatively small independents, there's a huge variety on show.
Needless to say, the independent brands caught my eye the most – unusual designs are far more likely to grab my attention than low price points and beige shapewear. That and the fact that bigger brands couldn't seem to spare the time to talk to me, but that's another story….
Les Jupons de Tess AW12/13
Les Jupons de Tess's designs are everything I expected French lingerie to be. Flirty and sophisticated, their use of lace is stunning. I adore this ivory demi-bra, so feminine whilst retaining a little bit of naughtiness…
La Fille D'O by Murielle Scherre, Bellavite Spille and Frank Schulte
La Fille D'O was one of the highlights of the Salon. Unusual shapes and a muted colour palette made for a collection that was almost perfect in my eyes – it's my next mission to get one of those bras in my collection!
Wundervoll AW 12/13
Wundervoll's aesthetic is delightfully sleek and smooth, with almost futuristic shapes and luxurious silk-lycra blend fabrics. Their 'shadow play' collection includes some fantastically delicate prints, adding a new level of detail to their otherwise simplistic designs.
Readers: What do you think of the brands I've picked out? Have you ever been to a lingerie trade show before?