Lingerie Shopping: 10 Quick Tips for Visiting a Lingerie boutique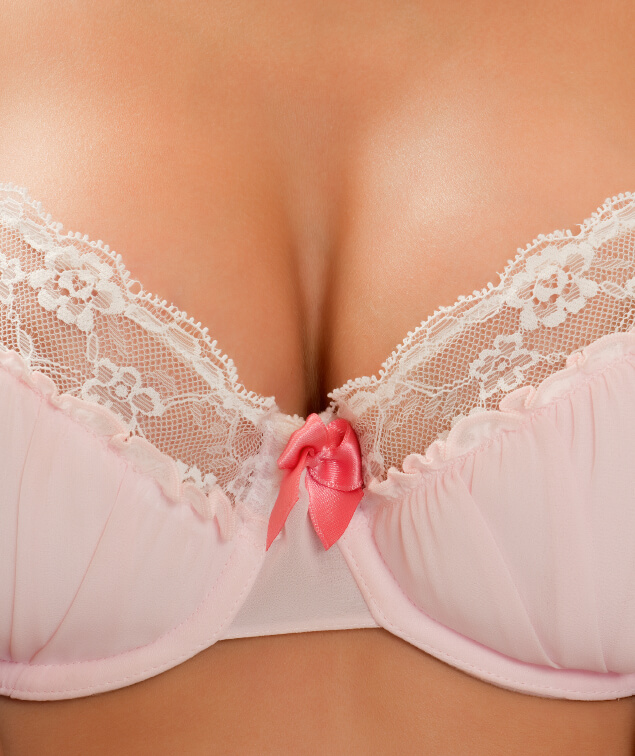 As I'm writing this, we're a little less than one week away from Valentine's Day, that time of year when many women visit their local lingerie boutique to pick up something special for their lover or themselves.
But if you're an infrequent lingerie shopper, it can be a little intimidating to set foot inside a boutique. With that in mind, here are a few of my personal tips to make your visit both easier and more comfortable. After all, even if you prefer shopping online, nothing can quite compare to the one-on-one expert attention you get from your local lingerie salon.
Got a tip of your own? I'd love to hear it in the comments!
1) Start on the right foot by going to a specialized lingerie boutique, not a chain store in the local shopping mall. For an in-depth discussion of why, check out this post from Faire Frou Frou, aka Dita von Teese's favorite shop!
2) If you're shopping for a special occasion (like Valentine's Day), it's okay to call the boutique and tell them you're on your way. That way, they can make sure you have the best experience possible, perhaps even pre-selecting a few items for you to try on.
3) Be your best self; lingerie requires a certain mood to be truly appreciated. Whether that means putting on a little mascara or eating a light meal before you go shopping (to avoid the devil that is low blood sugar), a little self-care beforehand will make the experience much more enjoyable.
4) Whatever knickers you usually wear, opt for a nude, low-rise thong or similarly "cheeky" panty when lingerie shopping. This lets you see how the knickers would look if you weren't wearing anything underneath, while still maintaining proper hygiene.
5) Get a bra fitting, especially if it's been over 12 months since your last one. That's not a judgmental statement. I just know how quickly time flies by, and there's a very good chance your body has changed, even slightly, since your last fitting.
6) When trying on bras, do the "scoop and adjust" technique. This is the only way to be sure your breasts are centered and that the bra fits properly. A sales assistant can show you how to do this if you're unfamiliar with it.
7) Go outside your comfort zone. Lingerie boutiques offer many unique items that never see the inside of a regular department store. Don't be afraid to try a new fabric, a new color, or even a new item entirely (corsets and garter belts, anyone?).
8) Always check the stores return and refund policy before purchasing, and don't be afraid to ask for clarification if it's unclear. Certain items are always non-returnable, like stockings, and often sale and clearance items are final sale too. Be wary of boutiques with an "everything is final sale" policy.
9) Remember that it's okay to say "No." You should never feel pressured into buying something, and a reputable boutique will always tell you when something doesn't look good on you or fits improperly.
10) Have fun! Lingerie shopping is one of the most enjoyable things in life... so relax, indulge, and enjoy.