Custom Lingerie Review: Buttress & Snatch Rosa Bud Silk Bra Set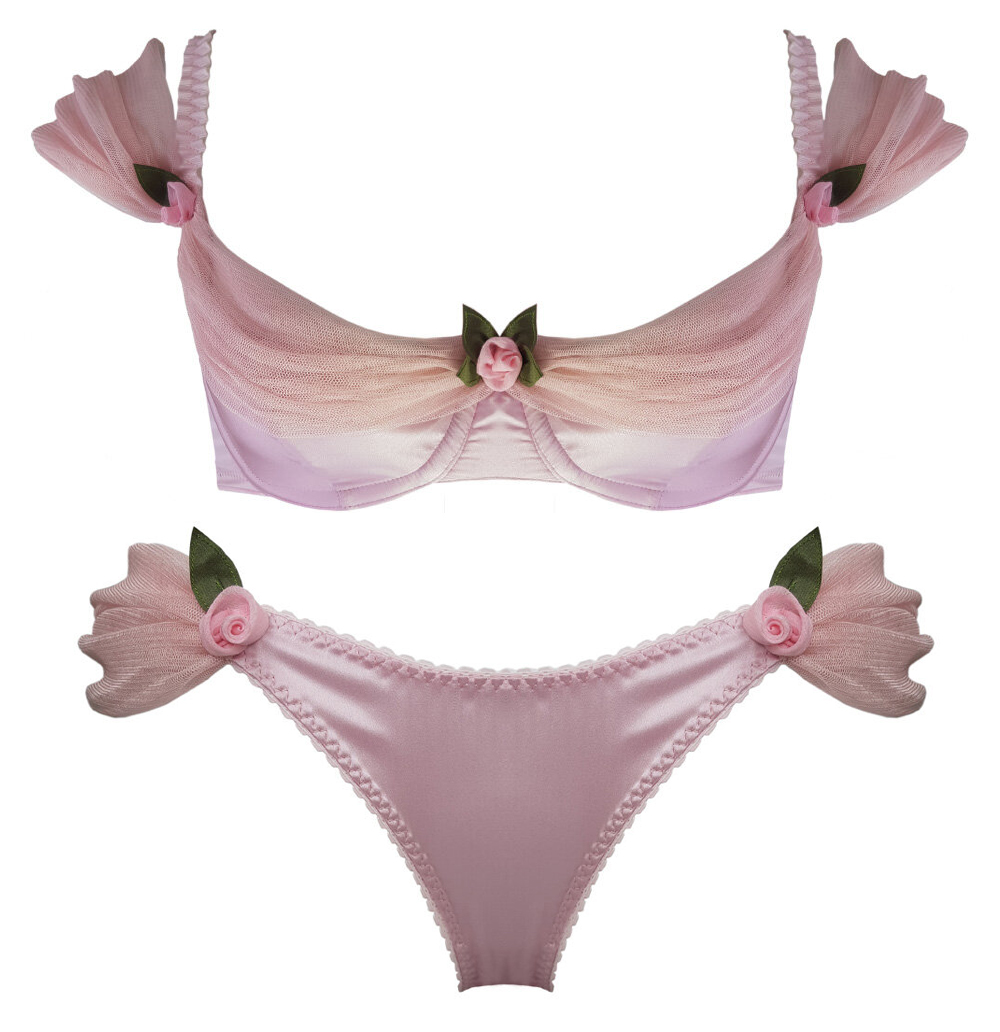 To my memory, Buttress & Snatch was one of the first lingerie brands crafting fantastical, fairy tale-inspired luxury lingerie. I remember swooning over their Queen of the Clover on Tumblr, imagining a world where swathes of silk and tiny flowers blossomed out of every piece of lingerie I owned.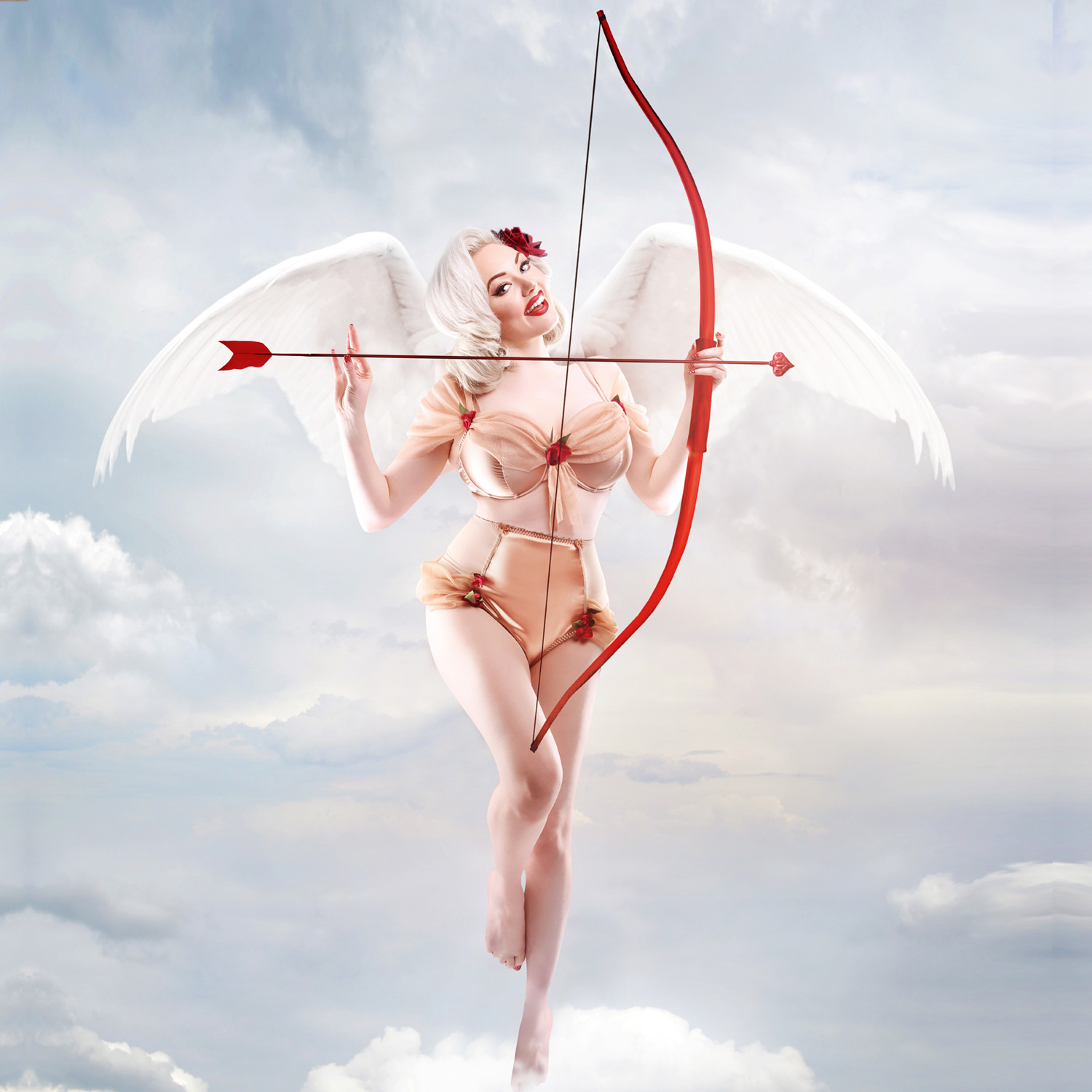 Today, the brand continues to make some of the most romantic sets out there. Airy arm swags, vintage millinery flowers, scattered rhinestones…it's the romance novel cover of lingerie brands. Buttress & Snatch makes Bridgerton-style lingerie at its sweetest.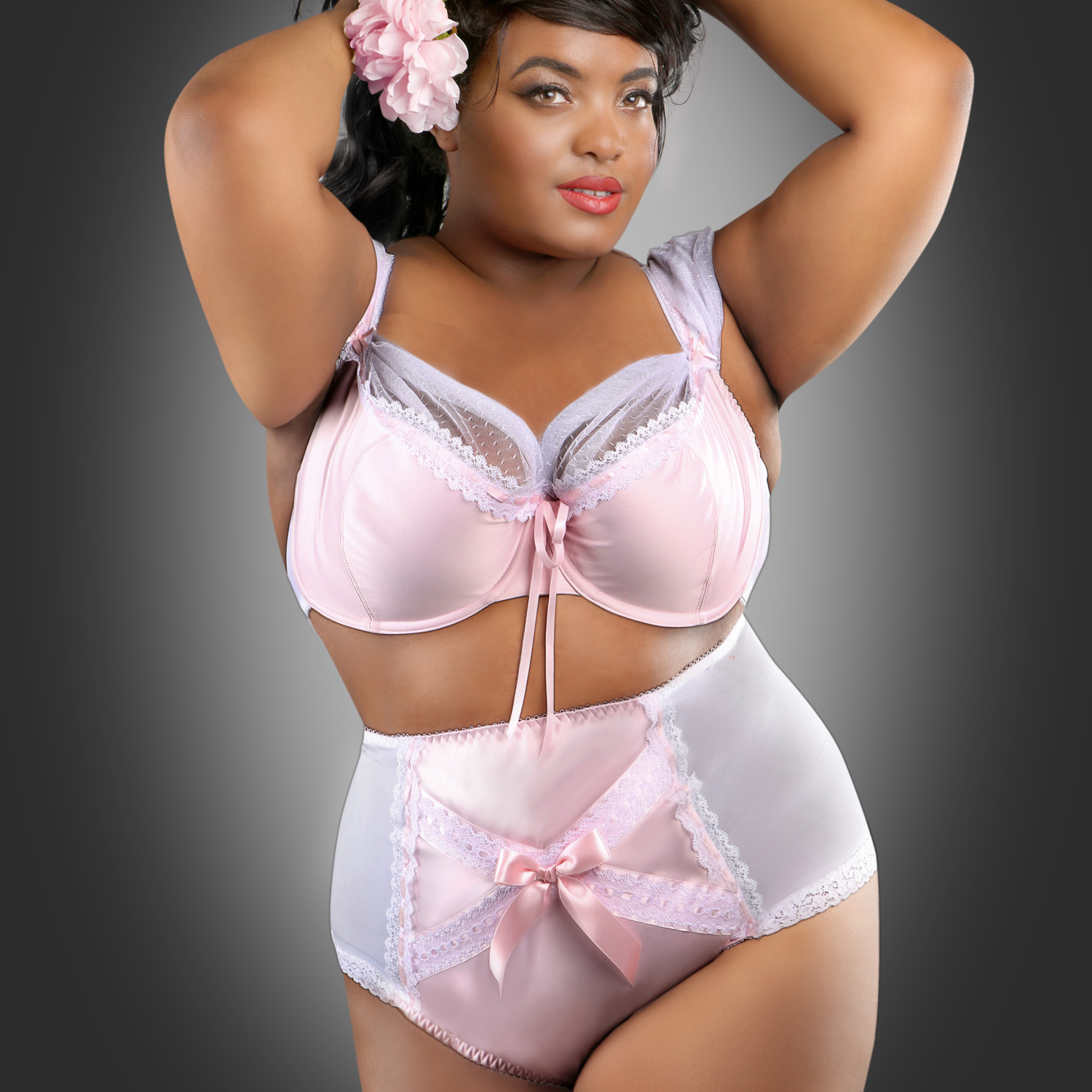 Along with their fanciful aesthetic, Buttress & Snatch is best known for their custom services. Every item they sell is made-to-order by the designer, a process their website proclaims as "ethical, sustainable, responsibly sourced, and a lot more fun to do than fast fashion."
They have unique design services, too, like asymmetric pieces for breast cancer survivors and copies of your favorite discontinued style. They'll even take an old dress shirt and give it a second life as a lingerie set. For one company, owned and operated by one designer, well…it's ambitious, to say the least.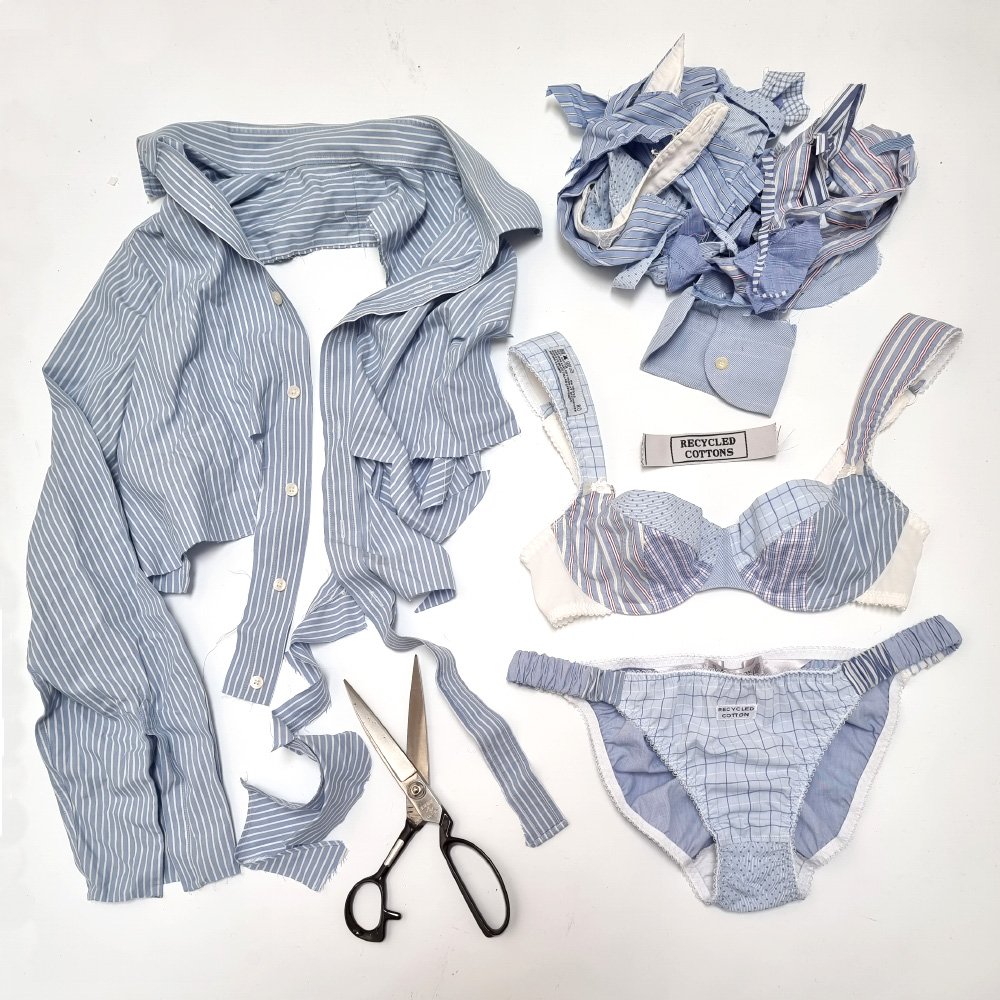 Ambitious, and relatively affordable. Custom made lingerie is expensive, but with bras starting at around 100GBP, or $140, Buttress & Snatch might be one of the most affordable custom bra-makers on the internet.
Buttress & Snatch Draped Bras
I was so excited to order one of my dream lingerie sets: The Rosa Bud set, draped in silk swags and handmade flowers. The bra costs 186 GBP (about $240), with matching knickers at 98 GBP (about $128). My total cost was 306 GBP (about $400), including shipping from the UK.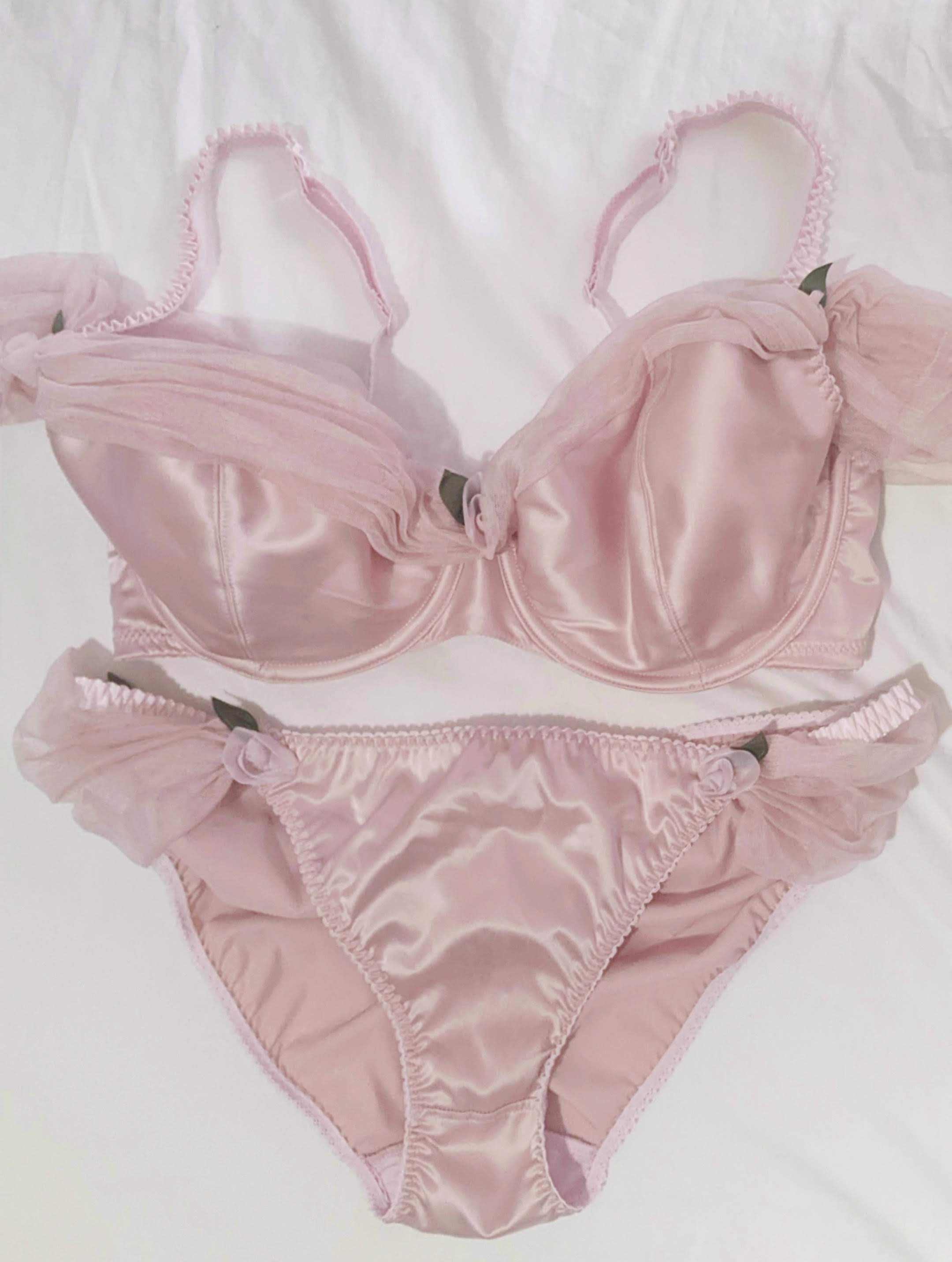 The Buttress & Snatch site states that orders take between two and eight weeks, depending on the order and the designer's current workload. When I placed my order, I checked to make sure they could get it to me by the end of the month. After confirming, I paid on the 1st, and received my package from the UK on the 12th - less than two weeks later. Speedy! It arrived in a hand-tied mailer, packaged in a black gift box.
Taking this set out of the box was truly magical. The silk tulle swags feel so airy and delicate! And the back is just as beautiful as the front - which I didn't expect, because the website doesn't include photos of the back. Overall, it's very thoughtfully designed and as romantic as I'd hoped.
Quality
The outer bra is made of stretch silk, with mesh lining the band. Thin foam lines the bra cups for shape, and ribbon is sewn along the seams for extra stability.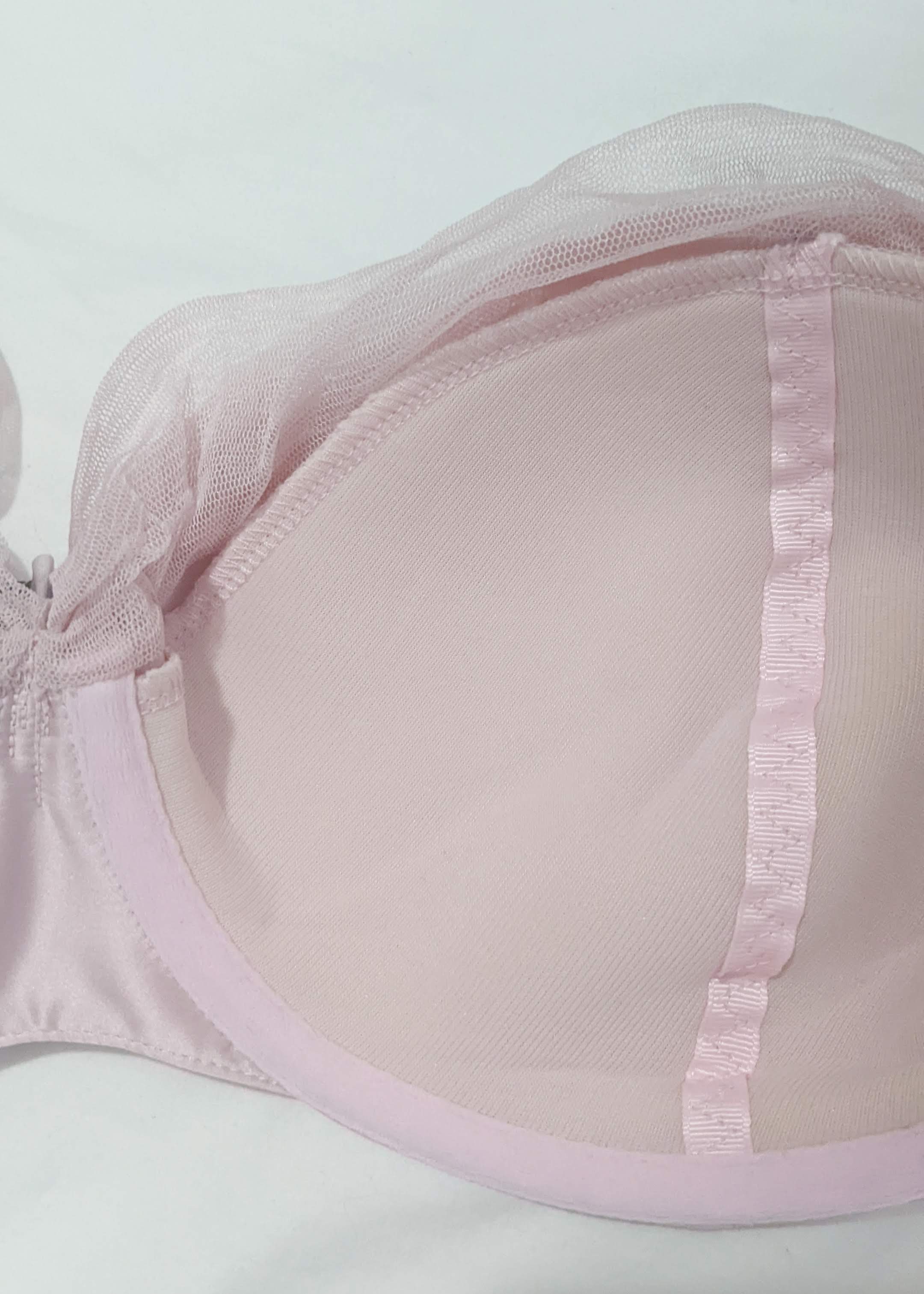 Some parts of the construction feel rushed. The silk ribbon flowers are sewn on by machine, rather than by hand, which absolutely makes sense at this price. But a couple of them look rather wonky after being sewn down with a straight stitch.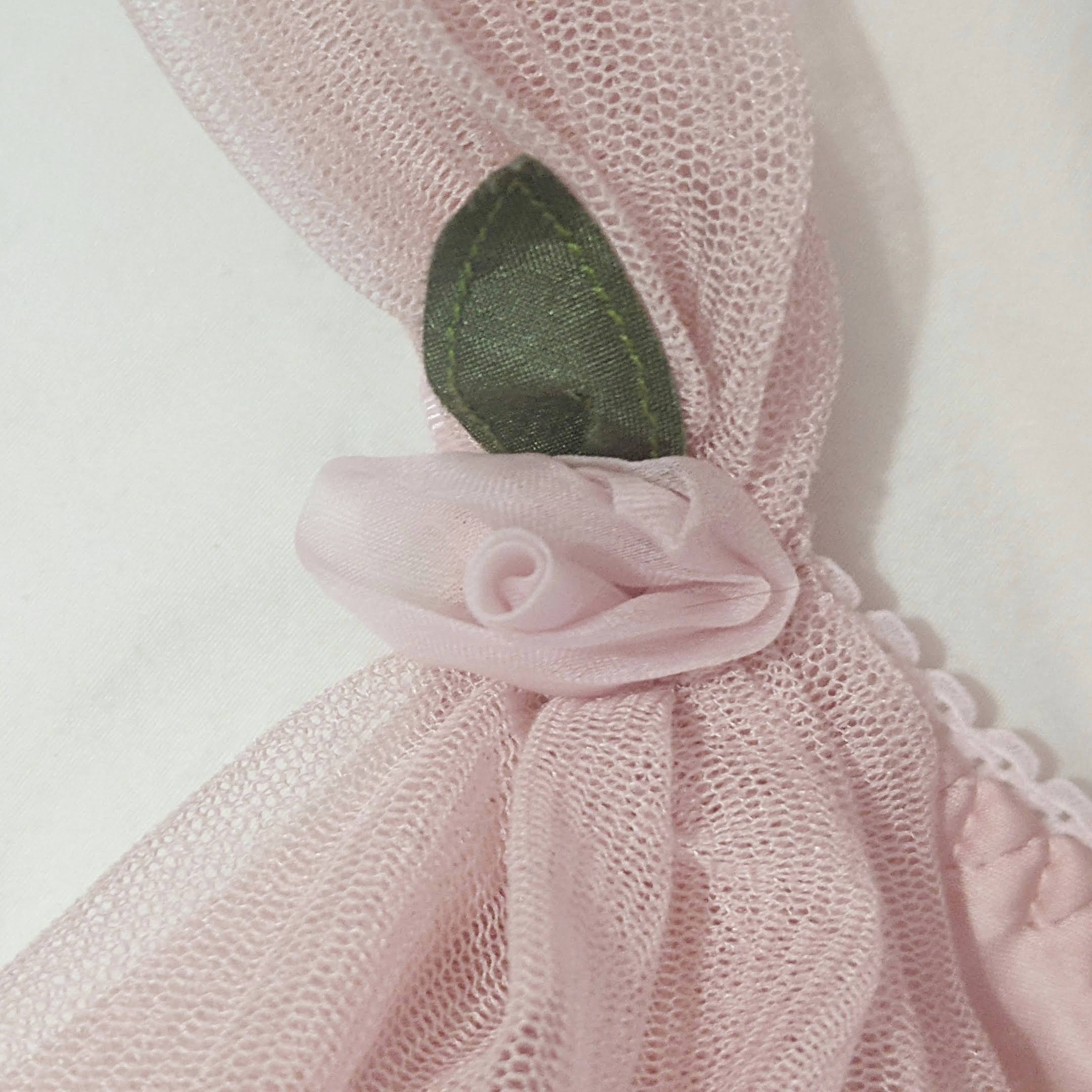 More importantly, the fabric was turned down a bit too far along the elastic edges of the bra and knicker. I discovered this after a couple of wears when the fabric started fraying along the inside edge.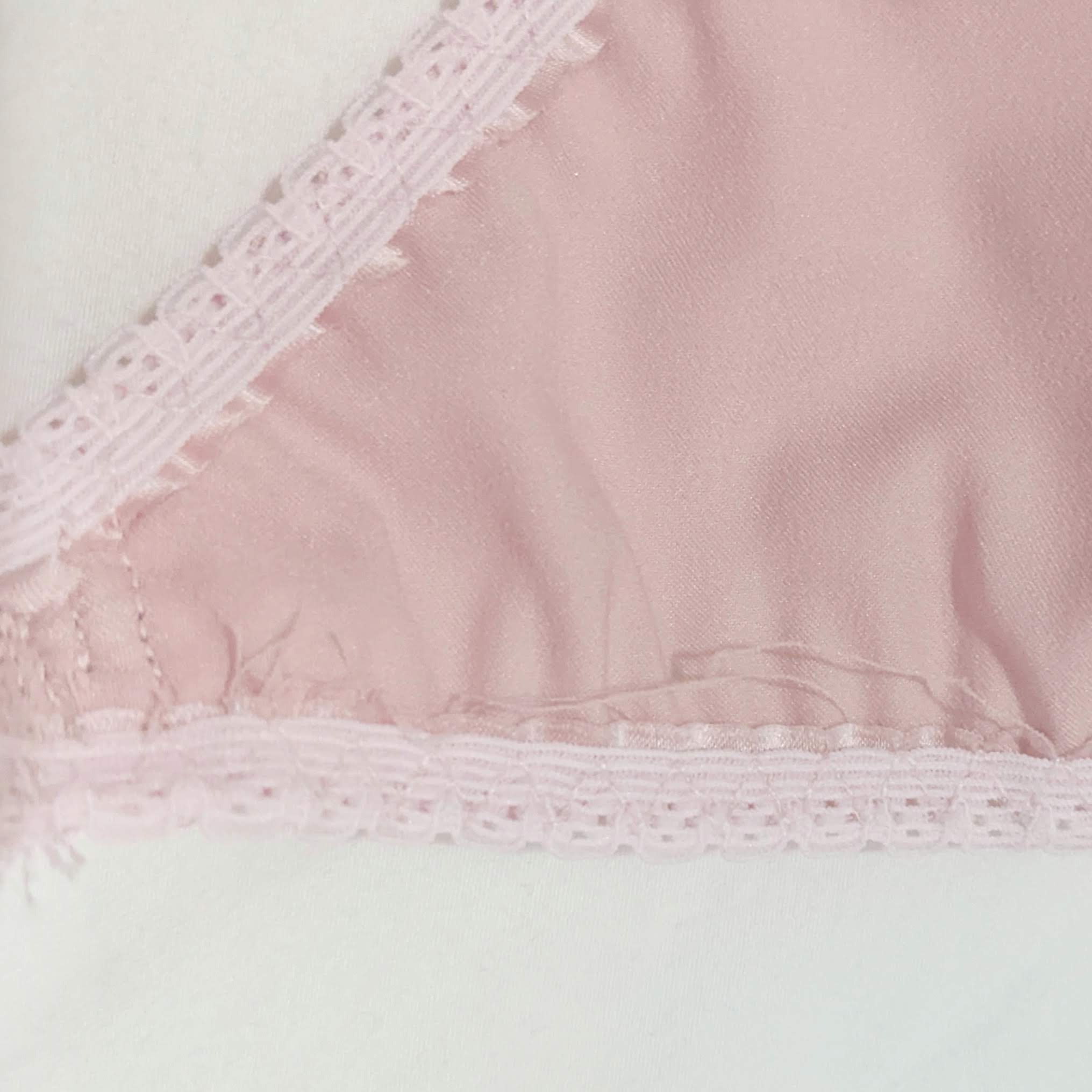 This is not something that will impact the overall longevity of the piece, but it's certainly not ideal. And it's definitely avoidable, with just a little bit more care.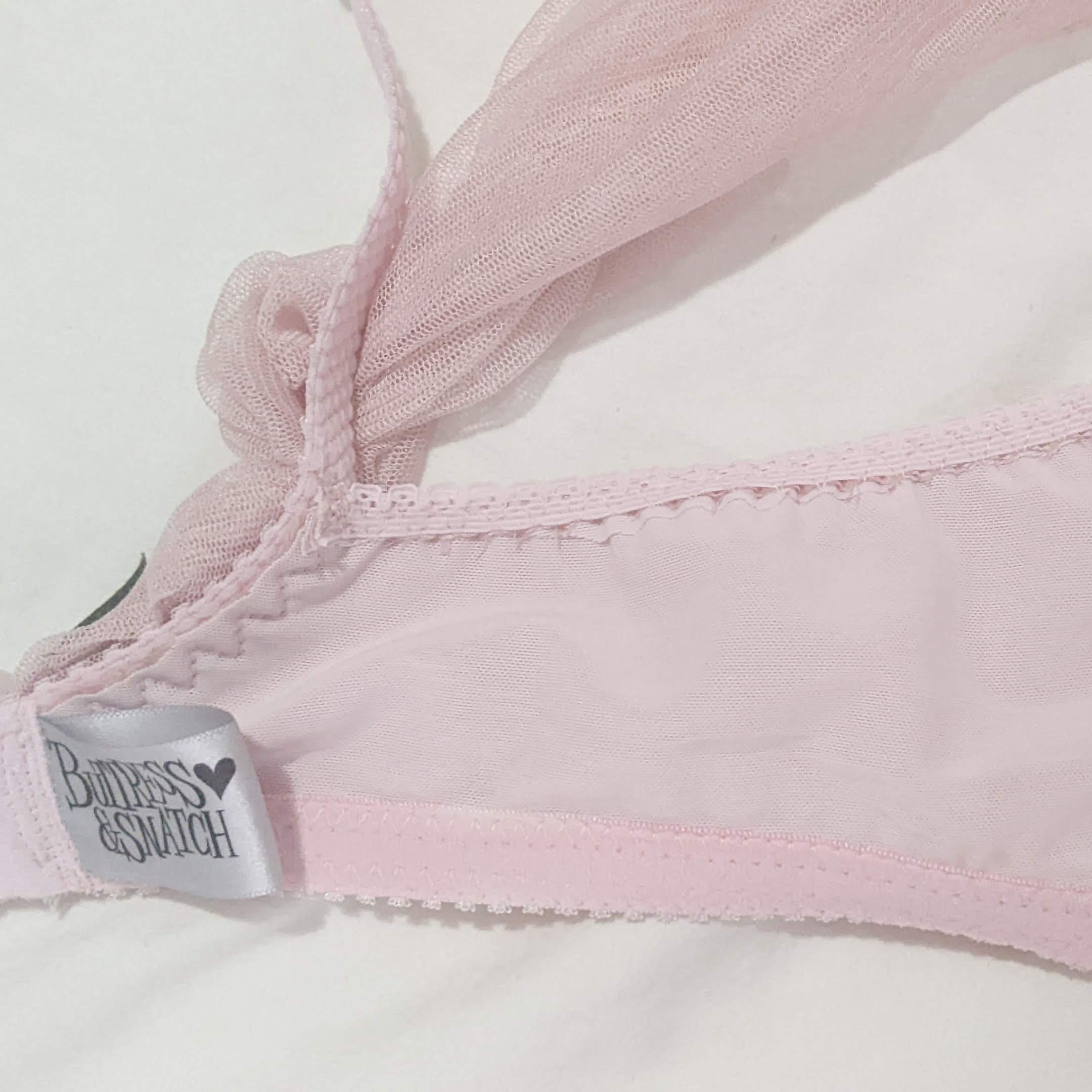 Fit
Since everything at Buttress & Snatch is made-to-order, they suggest sending over your measurements when you place an order. I let her know my usual cup size of 32FF, as well as my bust, underbust, waist, and hip measurements.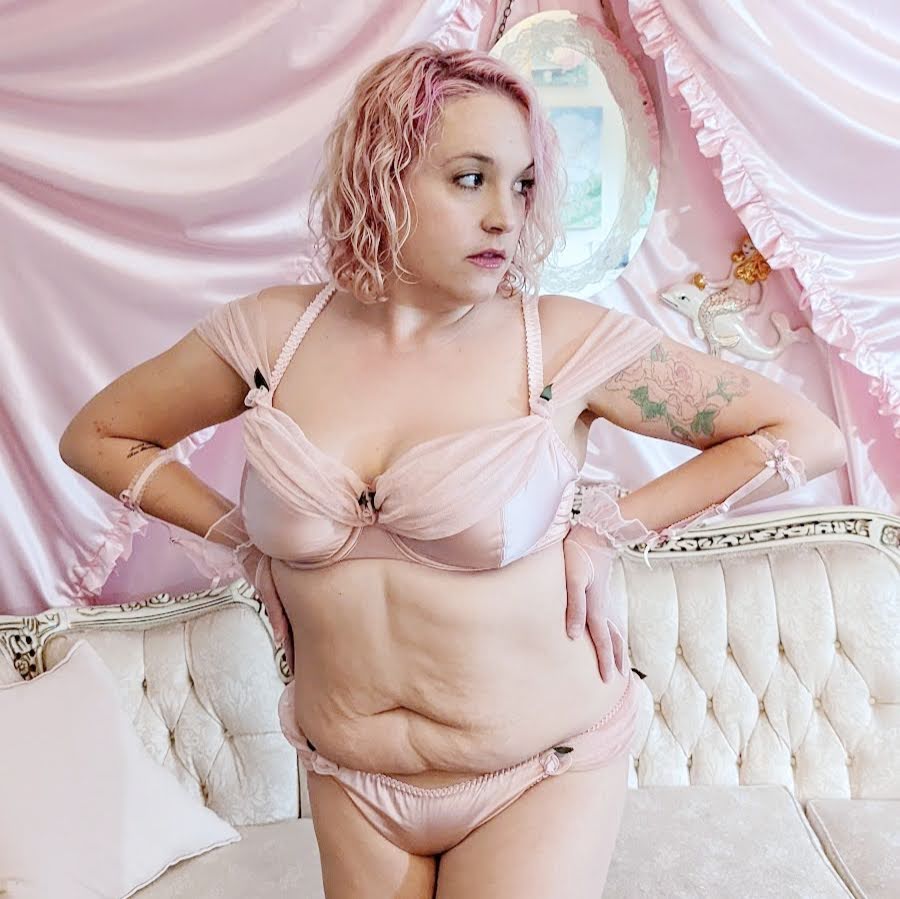 The bottoms fit as I would expect, while the band feels more like a 34. As far as the cups go, the volume feels accurate, but the wires are much wider than I'm used to from specifically full bust brands. It more or less hits me at my side.
This bra technically has a balconette shape, with the swags creating the top of the cup and giving a very forgiving fit. I usually prefer cut-and-sewn fabric or lace bras over foam cup bras like this one, but the foam cups make sense for this material and cut. They're super comfortable, and I can wear this bra all day without thinking about it.
However, because the cups only have one seam, they don't provide a ton of structure. My breast shape causes them to tilt towards the center, and the vertical seam sags and puckers a bit under the weight. If you're looking for stiff structure and support, this isn't the bra for you.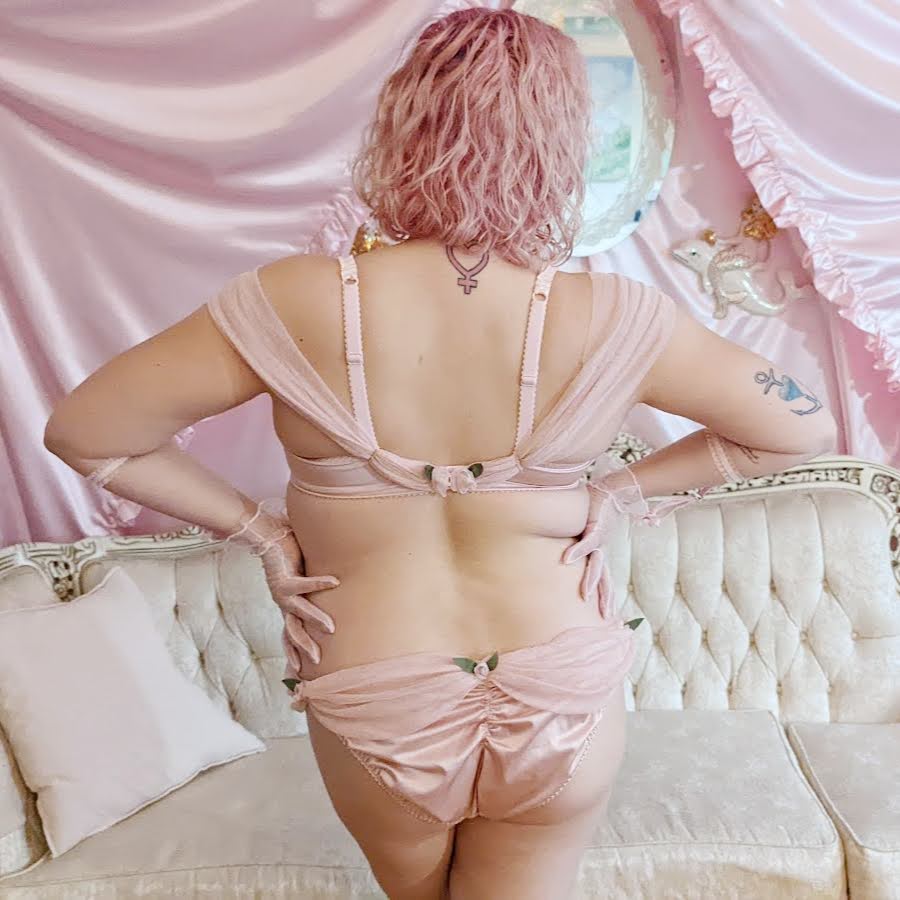 The designer let me know that they use the same patterns for all of their silk bras, so they all have the same fit as this style. If you're fuller on top, I think it would work really well for you. If you're fuller on the bottom, a size down from your usual size might be nice, especially if you prefer more narrow wires.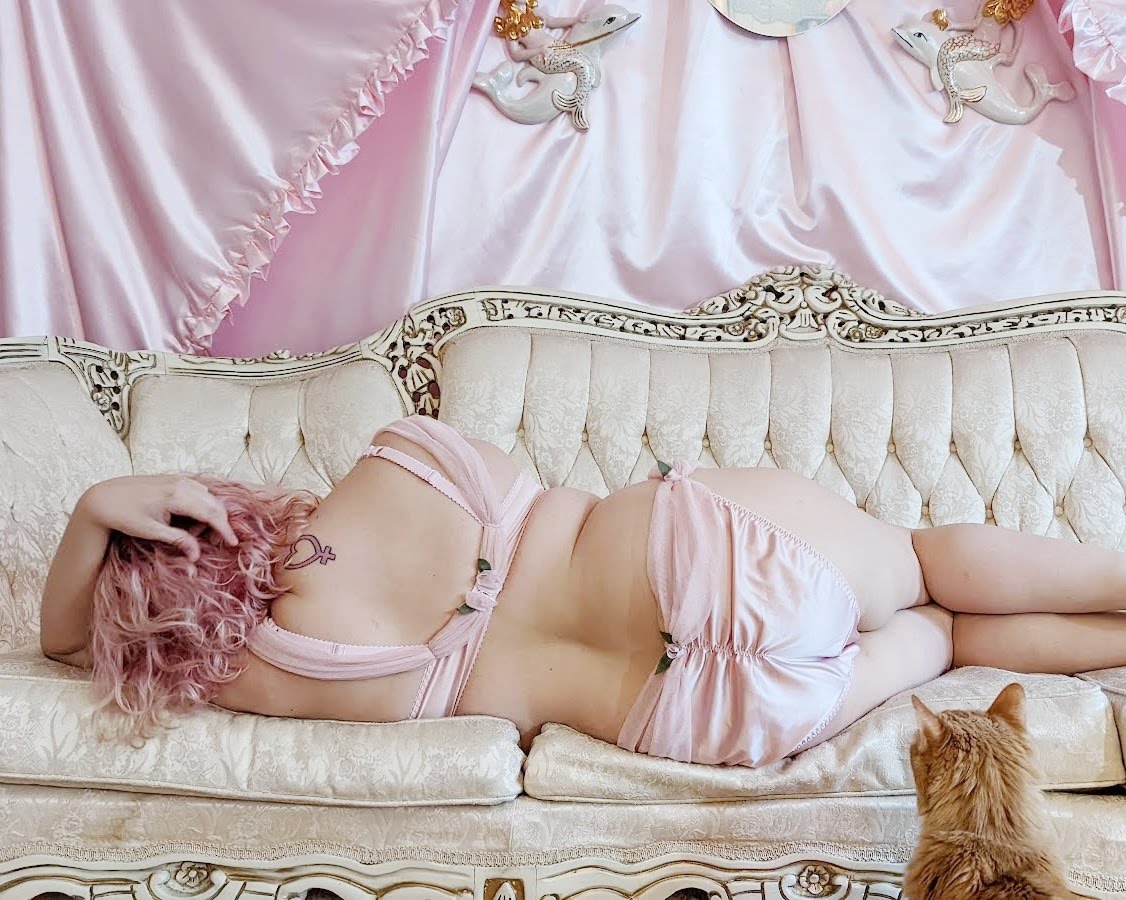 A Few Last Words on Buttress & Snatch...
Despite the sewing issues and lack of support, I love my Buttress & Snatch set. The sewing isn't couture-level, but aside from the fraying edges, the sewing techniques make sense for a made-to-order silk bra at this price.
Because the support isn't what I'd like for an everyday bra, I wouldn't order a basic custom piece from Buttress & Snatch. But why would you? This is the type of brand you shop with if you love their aesthetic. If you've been thinking of picking up one of her iconic sets for a special occasion, I think you'll be delighted.