The Bridgerton Effect: Regency-Inspired Short Stays for Modern Corset Lovers
There's no other way to say it...I'm obsessed with Netflix's Bridgerton, Season 2. As my husband recently contracted COVID, I've already watched the series twice. (You can find my first Twitter thread here and my second here). Now that my own COVID test has come back positive, I'm anticipating a third rewatch will commence in the next day or two. It's just the perfect quarantine show!
However, this article isn't meant to be quite so much of a love letter to Bridgerton. Nor is it an analysis of the costumes. Nor is it even a more general article about Regency-inspired lingerie (though now I'm wondering who I might include on a list like that).
Rather, I want to focus on one, very specific thing: the short stay. Alongside the everpresent chemise, short stays were the Regency Era undergarment of choice, especially for the posh set. Short stays were ideal for layering under the high, Empire Waist silhouettes while still providing both bosom support and ample, heaving cleavage.
To contemporary eyes, short stays most resemble a bustier or longline bra. The silhouette is more familiar and contemporary than what many typically think of when they hear the word "corset." And as you see from the screengrab above, I have to admit the brief peek or two of underthings we get this season is lovely.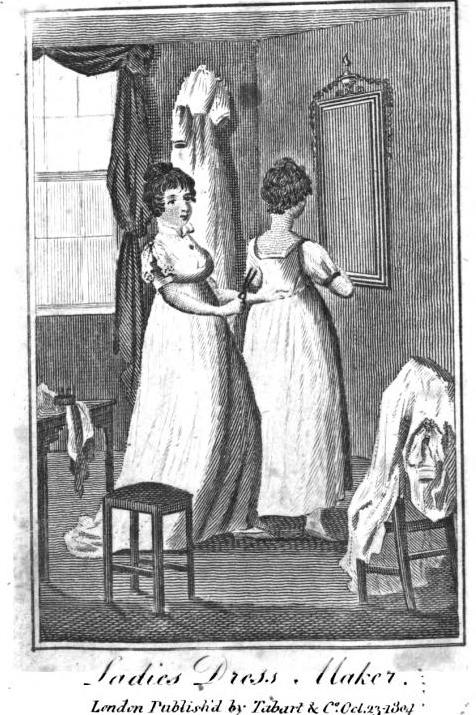 If you enjoy the shape and structure of short stays, and would like to find some of your own - that are oriented towards fashion than strict, historical authenticity - why not try one of the styles below? Bonus: as with all the best lingerie, they're from indie, small business makers.
P.S If you just happen to be a reader committed to historical accuracy (as opposed to pieces that also can serve as outerwear), the two makers below have you covered.
Do you have any favorites from the above list? Or makers I've missed out on? Please share them!