Yasmin Benoit: The Asexual Model Redefining What It Means to Wear Lingerie
Suzannah Weiss is a freelance writer whose work has appeared in The New York Times, The Washington Post, New York Magazine, and more. You can follow her on Twitter or Instagram or learn more about her on her website.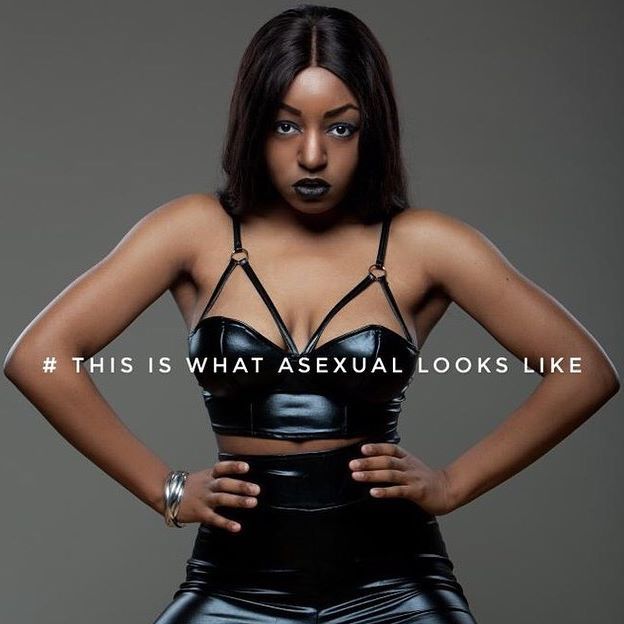 When Yasmin Benoit was a teenager growing up in Reading, England, she realized she didn't seem to feel sexual or romantic attraction like her peers did. She didn't know at the time about labels like asexual (meaning not sexually attracted to anyone) or aromantic (not romantically attracted to anyone), which she now identifies with. But she could tell she was different, and she considered it a blessing. "It looked like it was saving me some time," she laughs. "It seemed like [sex] was distracting people from important things, so I wasn't particularly concerned about it."
This refusal to adhere to social convention or worry about what others are doing has proved fruitful for Benoit's career, which some might consider unlikely: She's now a lingerie model. She's worked with tons of brands including Love Sick London, Dethkult Clothing, Seduced By Lilith, Kuki London, Pin Up Girl Clothing, Teen Hearts, and Gothic Lamb. She's also been the first asexual model to be featured in PAPER magazine and the first on the cover of Attitude.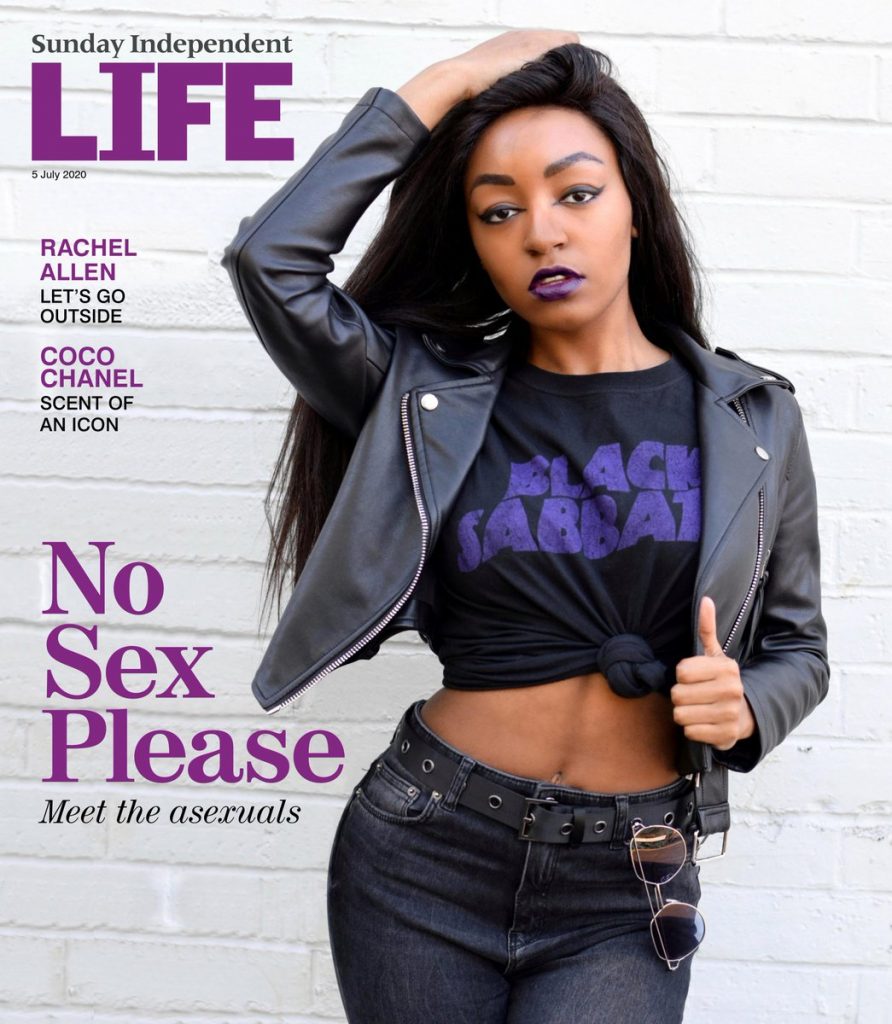 And when she's not modeling, she spreads awareness of asexuality through media interviews, speaking engagements, and writing. One highlight of this work for Benoit was partnering with Budweiser to host a pop-up bar for asexual people at London Pride last year. She's also currently working on a BBC radio series about asexuality.
Several articles have been published about Benoit, sometimes with shock-value headlines like "Lingerie model, 23, says she's never felt sexual attraction to anyone." Benoit is familiar with this reaction; people assume that an asexual person would be uninterested in such a sexualized profession. As she puts it, they believe that "you have to dress in a particular way if you don't experience sexual attraction — that you shouldn't let people be sexually attracted to you, so you shouldn't present yourself in an interesting way at all."
But to Benoit, her job is not about sexuality; it's about aesthetics. Her decision to model lingerie, rather than other kinds of clothing, in fact, was made merely out of convenience: She's 5'6" and wears a D cup, and other kinds of fashion models usually have different proportions.
"It's just fabric to me — clothes are clothes, really. I don't really place different meanings on different clothing. Some have more fabric than others. That's the only difference," she says. "I don't really think, 'I hope this looks sexy.' I'm logistical about it. I'm just like, 'Do the clothes look good?' So I'm like, 'What's my arm position? What's my leg position? What's this lighting?'"
Benoit also considers her work to be about activism. On top of the additional activist efforts she's involved in, her modeling itself aims to dispel the assumption that there's a certain way an asexual person should be expected to look or dress. Instead, she wants people to understand that "asexual people are just normal people who just happen to be asexual," she says.
In fact, she hopes to challenge the idea that people, period, asexual or not, should look a particular way. "Even though I think of myself as a weird-looking person, I like it that weird-looking people get to do these kinds of things," she laughs. As a Black woman, she wants to bring diversity to the industry, where often, including just a few token women of color will mistakenly pass as diversity. She also wants to see more size inclusivity in fashion, since the plus-size market is small and dominated by women who are smaller.
Things already seem to be moving in the direction of diversity in the lingerie industry. Due to backlash over for its largely white, homogeneous models, Victoria's Secret canceled its fashion show last year. "Now, everyone's buying from Rihanna's Savage x Fenty, so [Victoria's Secret] probably should've worked on their image a bit more when people told them to," says Benoit. "People are kind of over the whole tall, skinny, blond Victoria's Secret angel thing now, so they should've listened."
Though people are starting to wake up to the need for more diversity in fashion, there's still lots of progress to be made, and Benoit thinks an important next step is for people to stop buying clothes from brands that use homogeneous models. Otherwise, these companies have no financial motivation to change.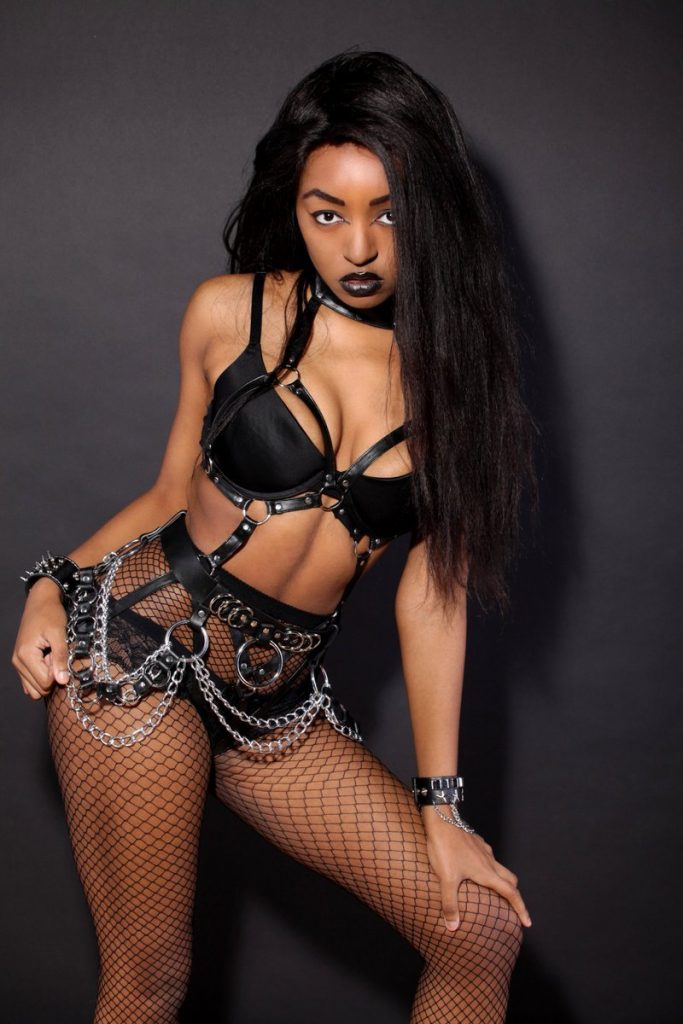 The work that Benoit's doing, though, goes beyond the fashion industry. By proving that the paradox of an asexual lingerie model isn't really a paradox, she's combatting the sexualization of women. She's showing that no matter what a woman looks like, she is never inviting sexual attention unless she actually verbally invites it.
People will often assume that a woman in lingerie or other "sexy" clothing is trying to attract men. But sometimes, women's choices have nothing to do with men at all. Benoit wants people to reconsider these assumptions that we make about people based on their gender or what they're wearing.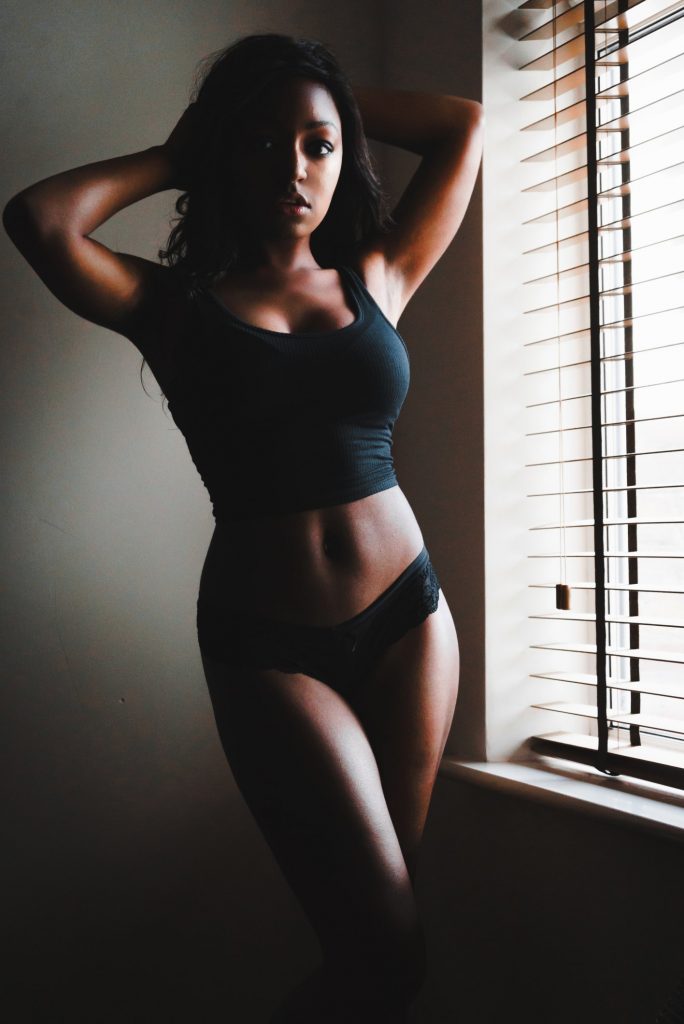 "We live in a pretty sexualized culture, and I do think there's pressure on women in particular to kind of perform that," she says. "I feel like men can kind of get away with being really basic and not having to do much, and women will still be like, 'He's amazing.' Girls will have to put in the effort to get that attention, even if they're not interested in attracting anybody."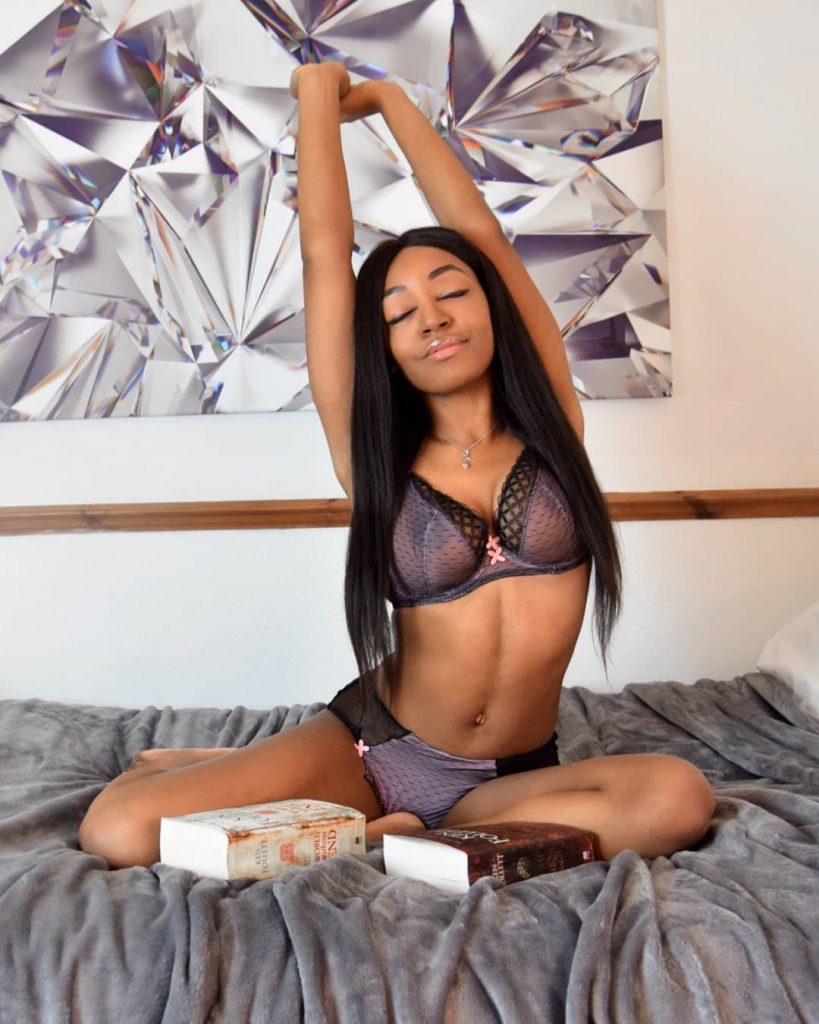 Benoit plans to continue challenging the way we categorize people simply by existing as herself. "I just kind of do my own thing," she says. "I encourage people to just do their own thing and look how they want to look. I don't try to look a particular way for guys. I just do this because I want to, and I feel like everybody should have that kind of mentality."