Lingerie of the Week: Parisienne Flair Silk Embroidered Robe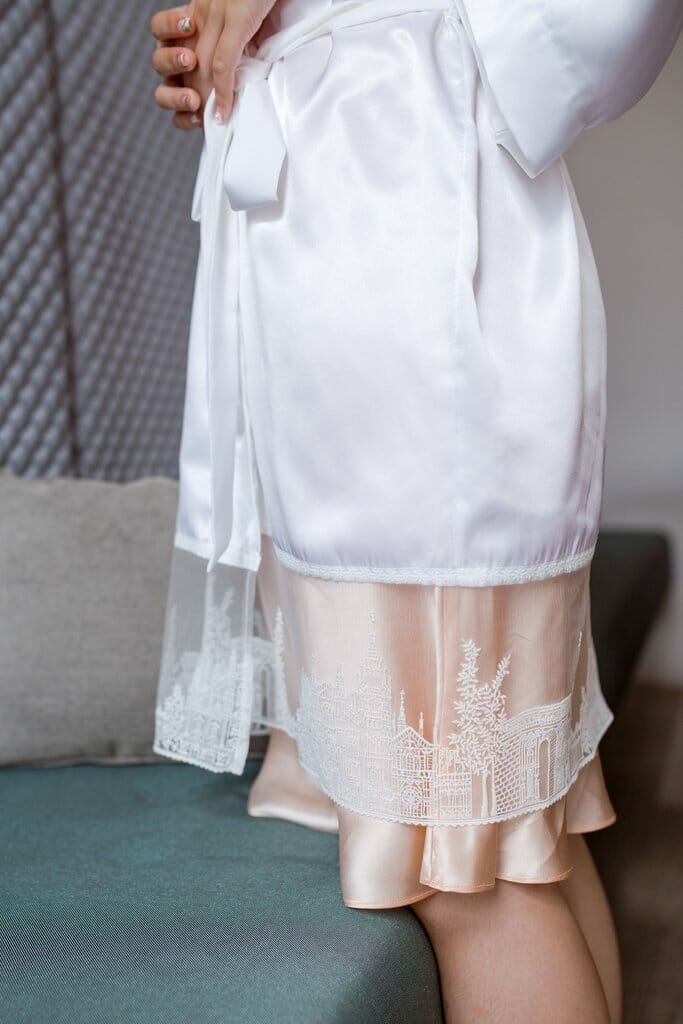 I'm writing this on a Friday, dreaming about the weekend, and wondering, as I often do, when I'll be able to get to Europe again. My last trip to Paris was for the Salon International de la Lingerie. And while I don't believe any city is perfect, Paris certainly comes close. The architecture, the history, the fashion, the food...it's my biggest dream to live there one day (and hopefully take some intensive French lessons while I'm at it!).
Bells & Birds Parisienne Silk Embroidered Robe makes me look back with fond memories on my brief trips to Paris. It's also a reminder of how the clothing we wear can be more than just a means to covering our bodies. I still have most of the lingerie I wore on my honeymoon. And everytime I slip into one of those pieces, or even catch sight of it in a drawer, I'm reminded of one of the happiest times of my life.
On a website full of beautiful satin and lace lingerie, the Parisienne Robe, with its deep embroidered trim, is exactly the sort of piece I'd want for my trousseau. Were I to ever take a second honeymoon, of course.