Sale Lingerie of the Week: Ann Summers Sicily Underwired Bra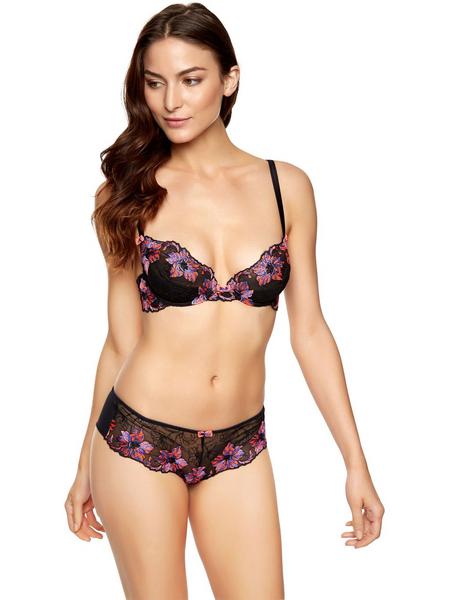 At $13.47, Ann Summers' Sicily Underwired Bra is an amazing deal. I mean, this is the definition of a perfect little splurge. Even if you buy it, and it's not quite what you hoped for, you're out maybe $20, including shipping. That's not bad for giving a brand a try and maybe discovering a few favorite.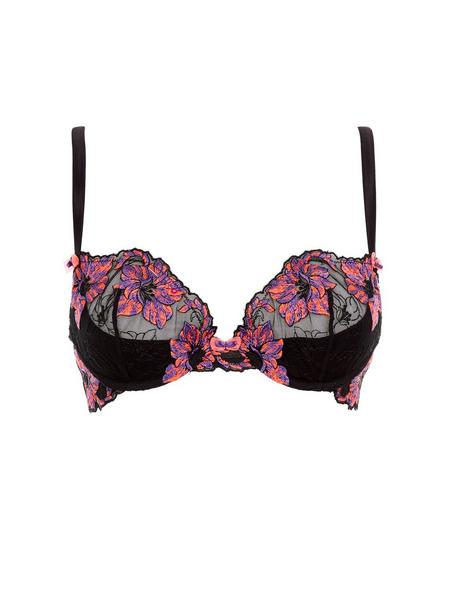 Personally, I adore the colorful, floral embroidered details on the Sicily bra. The brand looks much more expensive than it actually, and has a very French aesthetic...which is unexpected but also refreshing, and perhaps explains Ann Summers' recent return to profitability. If this is the direction Ann Summers is going, it's a good one, and I want to see more.
As always, because this is a clearance item, please remember that sizing is extremely limited. As of this writing, the Sicily underwire is only available in sizes 32A and 34A, quite a coup for smaller-busted readers.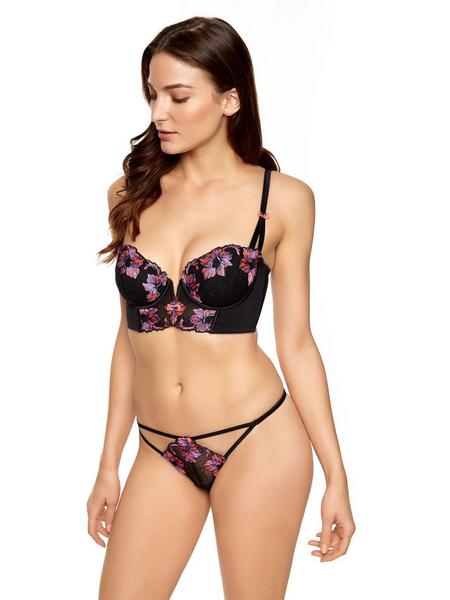 If you're looking for more of an outerwear/crop top look, there's also a longline plunge version of the Sicily bra, and it would look amazing paired with a high slit maxi skirt. The longline does retail for a few dollars more at $20.21 and is only available in size 34A. But again, if that's you, congratulations.
Unfortunately, it doesn't appear that either of the matching panties is still available, but Ann Summers does have a basic Ebony Thong on sale for $4 if you're okay with a somewhat simpler panty.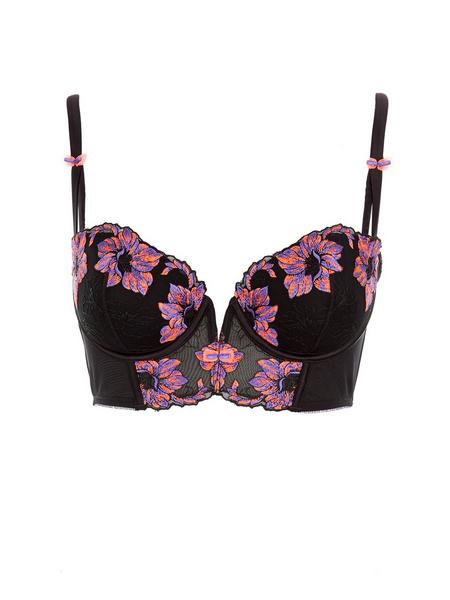 Ann Summers is exclusively a UK company as far as I know and I'd love to hear what people who've had a chance to try them in person think.  What would you say about their quality and fit?  And do you have any thoughts on this new direction from the queen of British high street lingerie?
Save
Save
Save