Lingerie of the Week: Knicker Luxe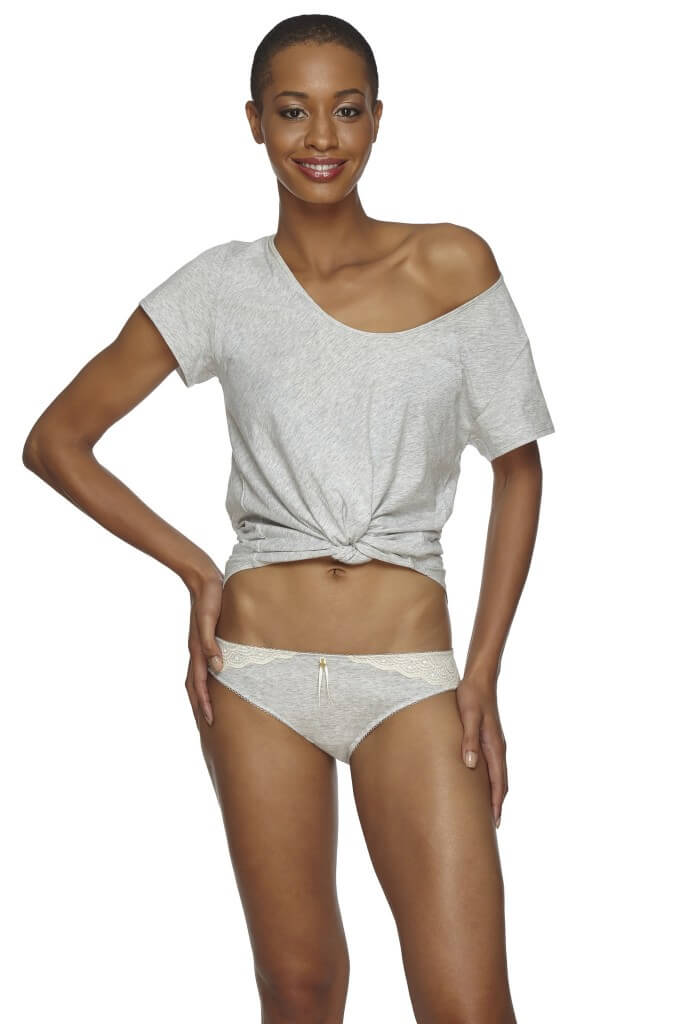 For me, the search for comfy panties is a neverending one. After years of lingerie blogging, I've compiled a few favorites in the category of favorite underwear, but I'm still on a constant lookout for more options. You never know when something will be discontinued, after all. As lingerie discoveries go, Knicker Luxe is a fairly recent one, but they've already earned a place in my regular rotation.
Before I wax poetic about my love of these Australian cotton underpants though, I feel its important to mention that I first learned about the brand through Zovo, my formerly local lingerie boutique. Because they were always getting new things in, I was a frequent visitor to both their Seattle locations. And because their staff knew about my obsession with comfortable knickers, they recommended these to me almost as soon as they got them in. And that is exactly what a good lingerie boutique should do - introduce you to brands you may not have known about or experimented with otherwise.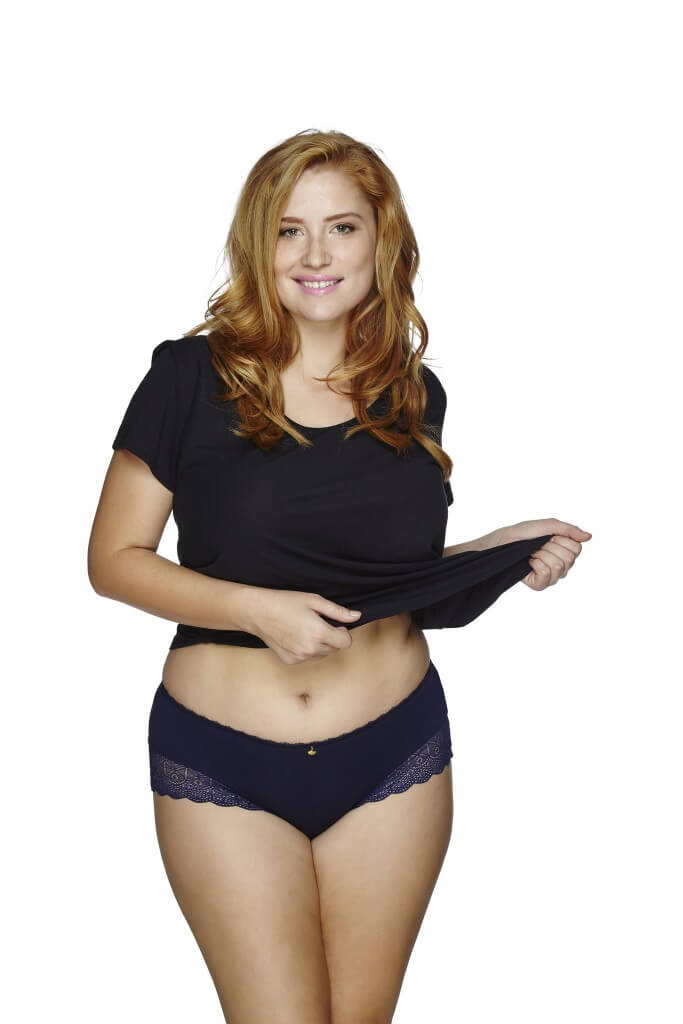 As someone who occasionally suffers from acute vulvodynia, comfort is at the top of my priority list. And while Knicker Luxe isn't the flashiest, showiest, most extreme lingerie brand in the market nowadays, they're really, really good at their chosen specialty. All their knickers are made with Pima cotton which is a extra-long fiber variant of cotton that tends to be exceptionally well-wearing and durable.  They also offer a range of styles, from hipsters to briefs to bikini cuts (though no thongs).
In addition, at a time when so many brands are doubling down on conventional fashion models, it's refreshing to see an intimates company use both a model of color and a fuller-figured model as their default choices. I also appreciate the little detail of the golden fan charm instead of a bow; it's a small thing, but I think it's a nice touch.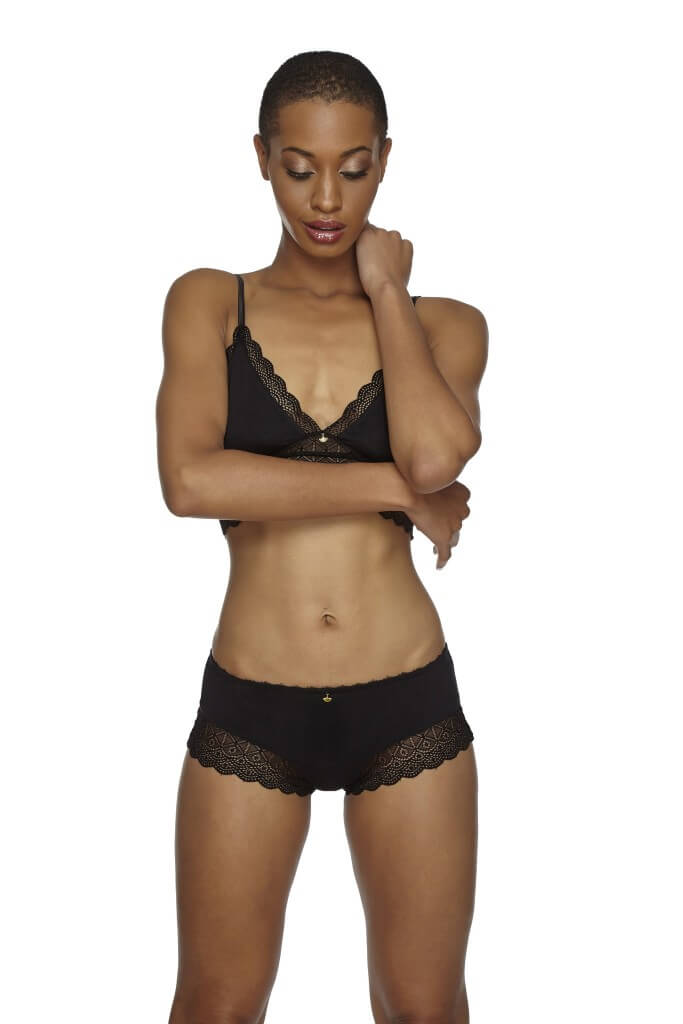 Knicker Luxe is based in Australia, and all the styles featured here in this blog post retail for $25.00 AUD  (approximately $17.79 USD).  The brand ships worldwide, but please note that global shipping is a flat rate of $30 AUD (approximately $21.34 USD) for locations outside of Australia and New Zealand. Apart from Zovo, I don't know who their North American stockists are, but if you're wanting to save money on overseas shipping (and also support your local lingerie boutique), it'd be worth dropping them a note to see which retailers near you.
The size range is XS-XXXL fitting AU sizes 8-22 or US sizes 4-18. As a point of reference, I own the Evie and the Etta in size large, and find the fit to be generous and comfortable. The lace is a nylon blend (so not cotton), but it wasn't itchy or binding and lays flat under clothing.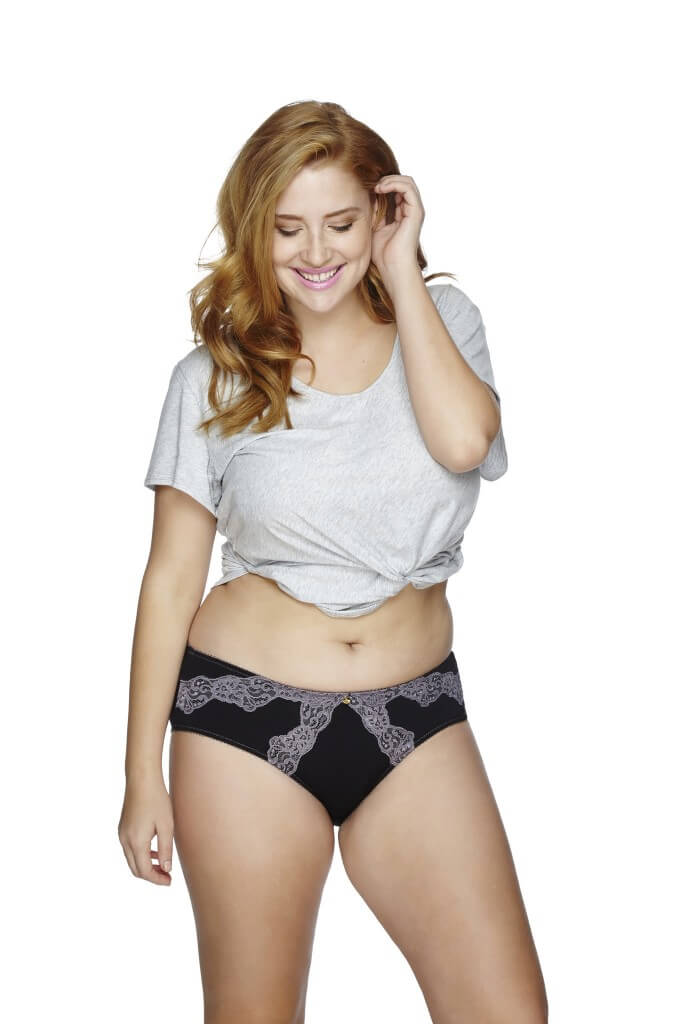 While it may seem strange to spend $20 on a pair of panties, I've been very happy with how well these wear and how they've held up. The quality is excellent, even with machine washing and drying, and they fit and feel just like they did when new. It's not often that a brand new underwear company makes its way into my everyday rotation, but Knicker Luxe is definitely on the list.
Have you tried this brand before? And what are some of your favorite underwear brands? AU readers, I'm especially interested in hearing what you think of having more local options on your side of the globe.