Lingerie of the Week: Tallulah Love Secret Seductress Slip Dress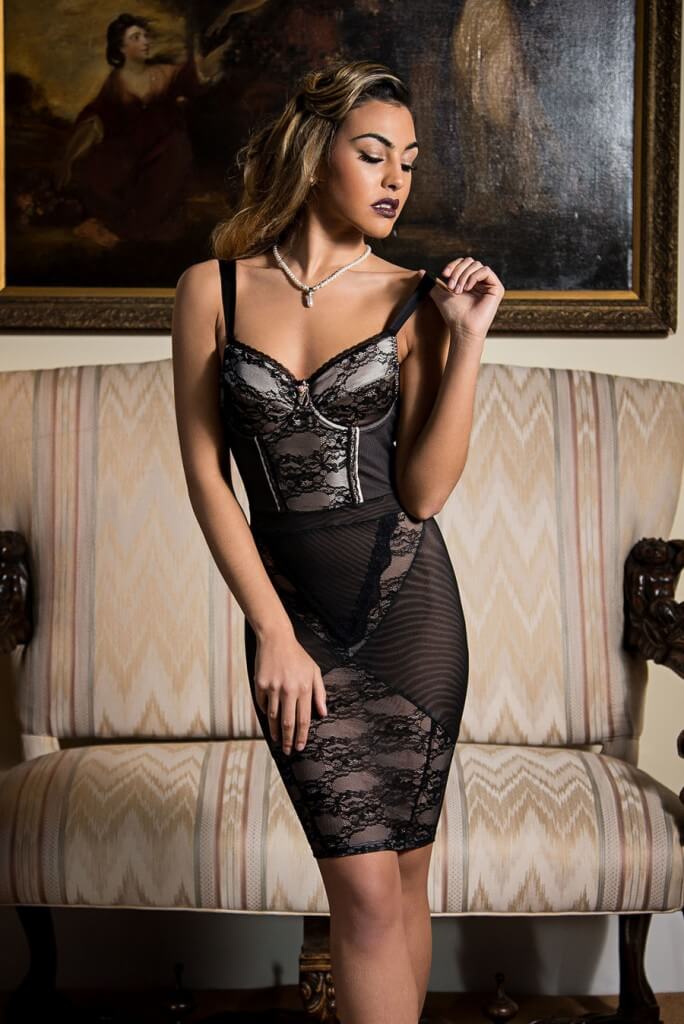 I've been feeling a little out of it lately. A combination of moving and fatigue and not having really taken a vacation since my honeymoon, all seem to have caught up to me at once and for the first time in years, I'm finding myself struggling a bit.
I still love lingerie, and I still love The Lingerie Addict, and I still love doing this, but as I realize that running this lingerie blog has become my actual career (as opposed to a brief stop on the way to doing something else), I'm also realizing that the way I think of it needs to change. There's a lot of number-crunching and soul-searching happening behind the scenes right now, but a lot of optimism too...I don't think I'm even close to scratching the surface of what TLA could be in the future.
Anyway, amidst all that internal dialogue, I'm still finding pieces I adore and can't wait to share here. Featuring Tallulah Love's Shaping Slip Dress for this week's Lingerie of the Week almost feels like a throwback to TLA's original roots as as stockings blog (big hugs and grins to everyone who knew me when I was Stockings Addict). Back then, I was super-into girdles and garter belts and corsets and corselettes, and while I still enjoy all those garments, my tastes have expanded far beyond the world of vintage-inspired underpinnings.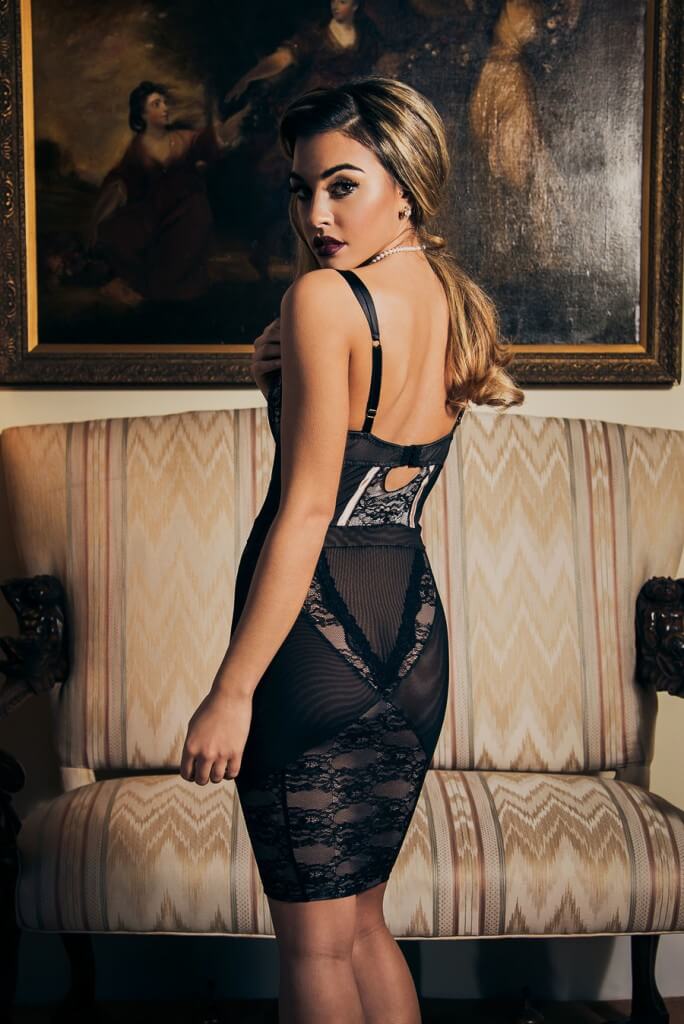 I like this shaping dress because the throwback to the fitted, bustier-included slips of the 1950's is obvious, but the lace and mesh cutwork is quite at home in a modern day lingerie wardrobe. In particular, the v-detail at the back reminds me of an old-school Lady Marlene or Cortland girdle. It's both undeniably sensual and incredibly functional.
Available at Playful Promises and from Tallulah Love directly, this shaping slip dress retails for £200.00 (approximately $289 USD), and is available in sizes S, M, and L fitting UK sizes 10-14, respectively. According to the size chart, small corresponds to a 32A/32B bra, medium to a 34C/34D bra, and large to a 36C/36D, but customers are encouraged to write directly with any questions. As far as fabric, the dress is a 92/8 polyester and elastane blend with silk-lined cups. It's manufactured in Europe.
What do you think of Tallulah Love's shaping dress? Had you heard of this brand before? And would you try it?