March & August: Beautifully Simple Lingerie for All Bodies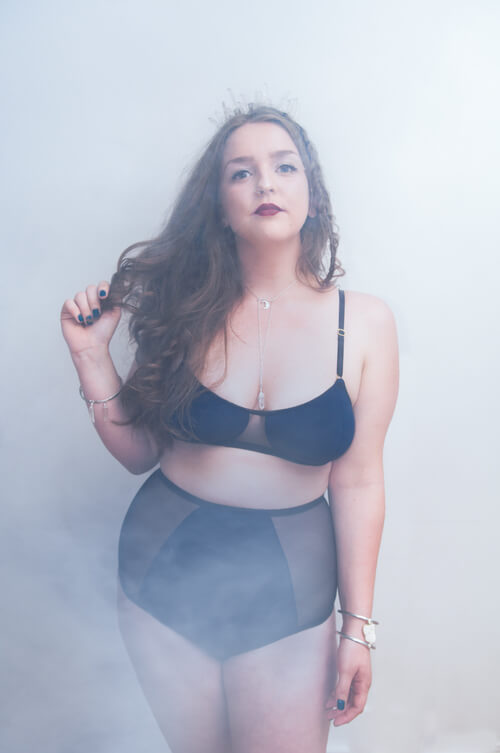 Please note some photos may be NSFW.
Sometimes it's hard to get excited about lingerie when you can't see yourself wearing it. The industry's standards of beauty and femininity remain rigidly unrealistic, and many women (myself included) feel left out. As with most innovation in the industry, it is the independent brands that are affecting change. March & August, a handmade Canadian brand, have spent the last year demonstrating a commitment to designing for and photographing multiple forms of diversity. While you may still not see yourself in these images, campaigns like these are definitely a step in the right direction, and something we should celebrate.
In addition to using body positive imagery, March & August uses equally positive language on their site, with mantras like, "It is important that we learn to love, listen to, and appreciate the bodies we have" and "We are people, not numbers, and every body is beautifully complex." Isn't that true. We are all unique, and what better way to tap into our individuality than with lovely lingerie. The brand's newest collection utilizes simple silhouettes that are all about highlighting our beautifully complex bodies. Soft bamboo spandex molds to curves and muscles, with sheer meshes acting as windows to highlight softness or leanness. There is great crossover appeal, with retro-inspired silhouettes that speak to the pin-up lovers, sleek pieces that show off muscular builds, and unstructured bralettes that lean towards the androgynous.
Just in time for Halloween, the collection is titled "Witchy Woman," with moody, misty photos and cleverly named pieces (who doesn't want "Coven" undies or a "Heathen" nightshirt!). There's a sense of fierceness and fantasy in the photos that perfectly captures the Halloween spirit. While on first glance it appears this is another Autumnal all-black line, the collection is actually an inky midnight blue (a major trend for this season). A blue so dark it appears black adds another layer of richness to the designs, and can easily be mixed, matched, and layered with black pieces.
Bralettes are becoming more and more popular as many women are prioritizing comfort over the often confusing (and frustrating) bra fit challenges of underwired styles. While these may not offer substantial support for fuller busts, they are perfect for lounging around the house, or for casual weekend wear. March & August offers several iterations of the bralette, featuring two-part sheer cups, or opaque cups with sheer bridges or insets. Longline versions are also available and become graphic pieces that are easily layered (the "Broomstick" paired with body jewelry is the best example). All are pullover styles (great news for people with mobility issues or who are uncomfortable with bra fasteners).
My favorite pieces in the collection are definitely the high-waist knickers. Very much on trend, these fuller cut knickers sit at the waist and are generously cut on the bottom. Not only is this sort of style super comfy, it provides a sleek line under fitted skirts or dresses (or offer a bit of coverage under flared skirts when those Autumn winds blow!). This collection has three variations on the high-waist style, with sheer mesh insets to show off what you want to show off, be it a belly, or bottom, or hips.
In its commitment to celebrate the bodies we have, March & August offers a wide size range and also provides custom sizing should you need it. Pieces are sized XS-XXL, with busts fitting 34-45" and hips fitting 34-45". Prices start at around $42 for bralettes, $30 for undies, and $75 for the nightdresses. Items are handmade in Winnipeg, Canada, so please allow 4-6 weeks for delivery.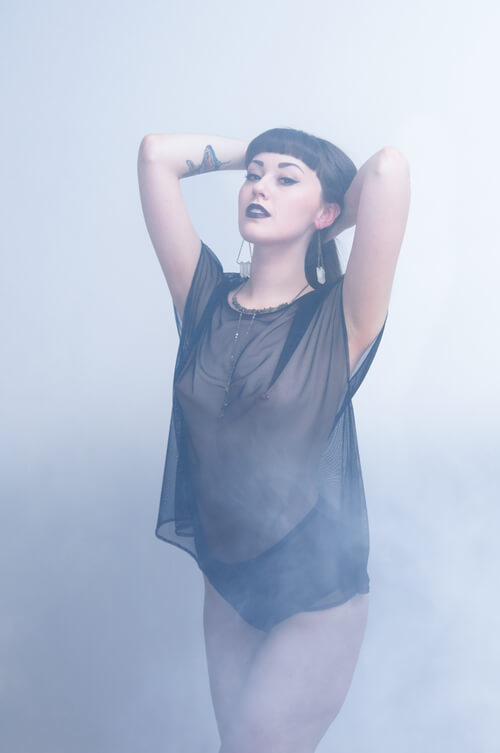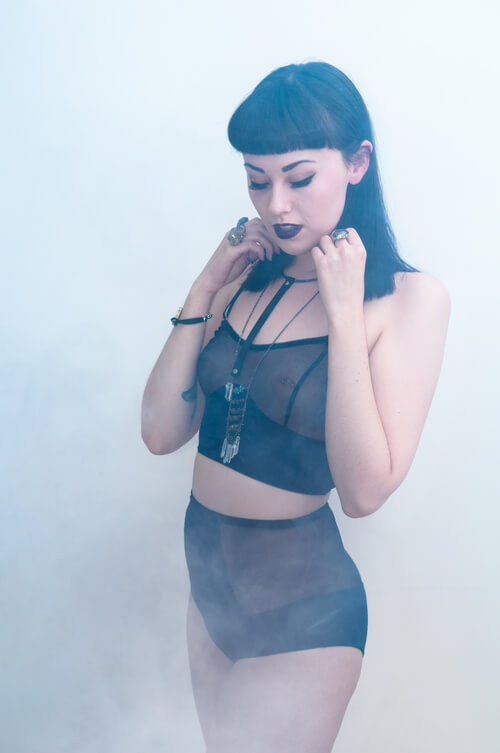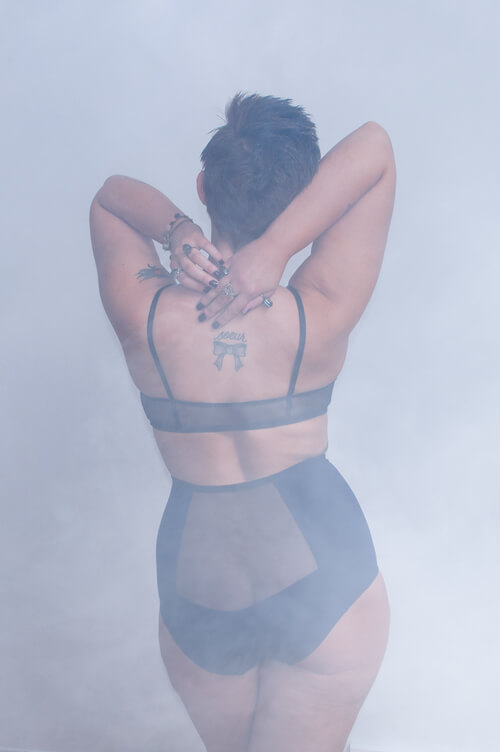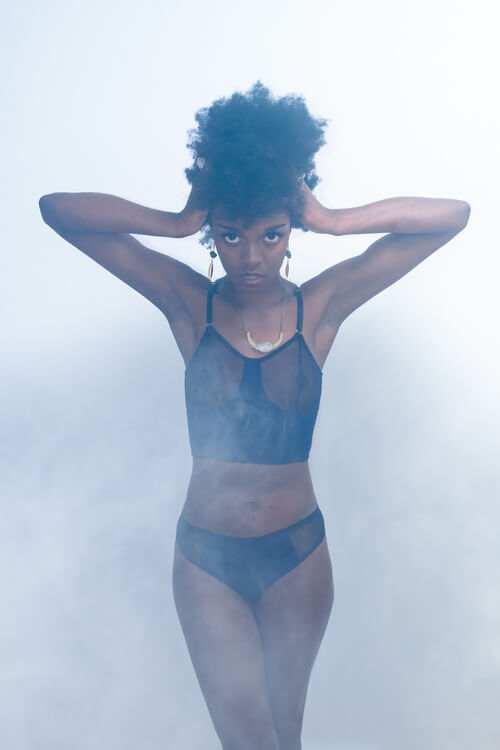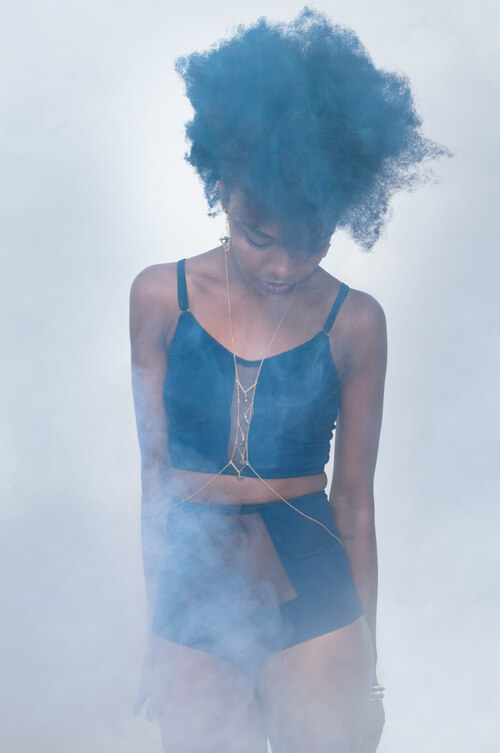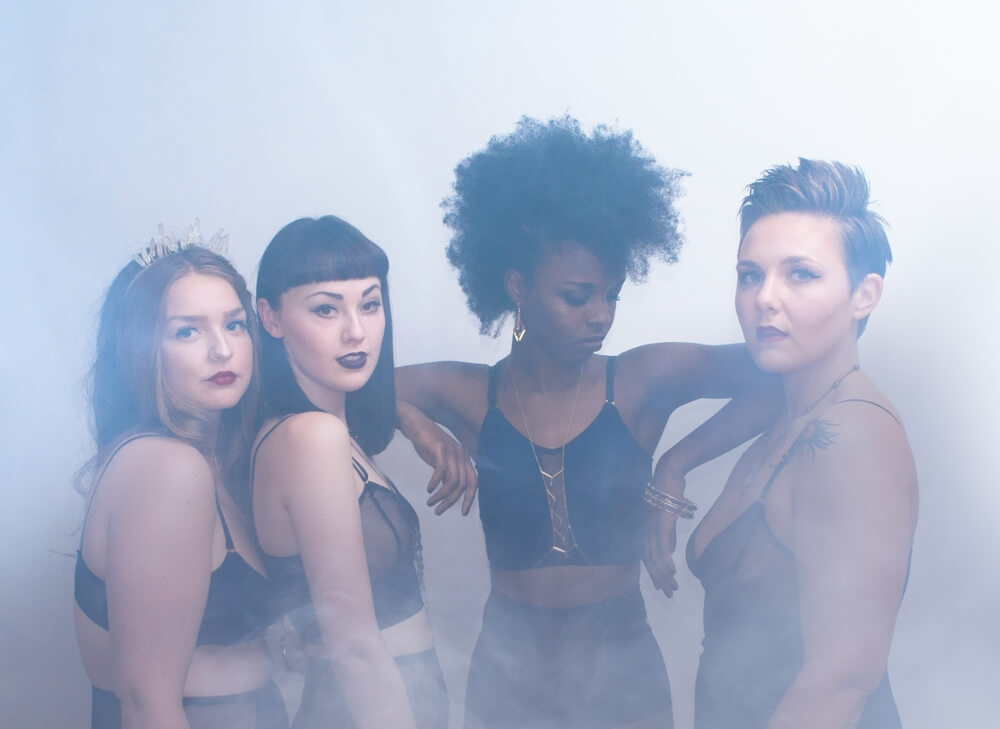 What do you think of March & August's newest collection? Are you excited to see independent brands pave the way in celebrating body diversity? Does this inspire you to support them over larger labels who don't?