Introducing Triumph Lingerie's 'Find the One' Campaign!
Disclosure: This article is sponsored by Triumph Lingerie.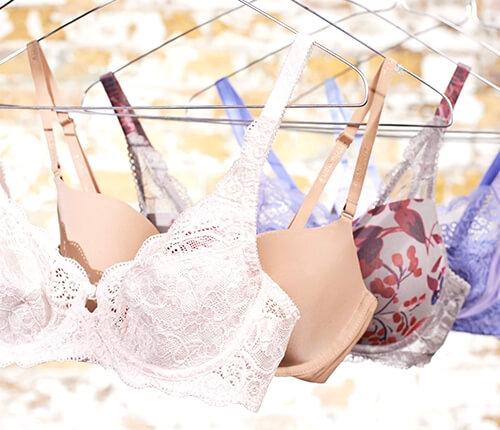 I have a very exciting announcement to make today. The Lingerie Addict has officially partnered with Triumph Lingerie for their brand new 'Find the One' campaign!
Many of you may already be familiar with the name Triumph. After all, the company is celebrating its 129th anniversary this year, and with over 2,100 stores in 120 countries, they are inarguably one of the largest lingerie brands in the world (even though they are still rather new to the U.S. market).
In 2014, Triumph and TLA worked together for their 'Stand Up for Fit' campaign, which had the goal of fitting over 100,000 women. Well, it turns out more than 380,000 women were fit by Triumph last year, and, with that overwhelmingly positive response in mind, this year Triumph has the goal of helping 500,000 women find their perfect bra.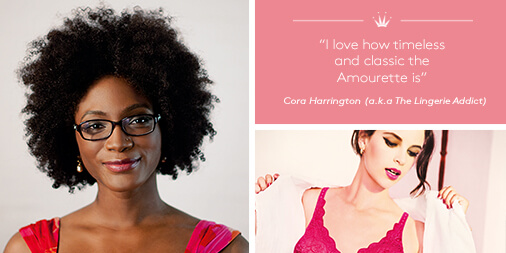 Before even being contacted for this campaign, I was already a fan of Triumph's Amourette. It's a classic, timeless style that, for me, works with a variety of wardrobe options. I detest having to fuss around with my bra all day, so when I can wear something and forget all about it (and it also happens to look nice besides), that makes it a winning piece in my book. And the Amourette is exactly that. I've also found myself getting more and more into swimwear, and I've been really happy with the Triumph swim options I've seen. I think it's really exciting when a company uses what they've learned as a leading lingerie manufacturer to improve the world of swim; there's so much overlap between the two already that it just makes sense.
As part of their mission to help as many people as possible 'Find the One,' Triumph has launched an online hub dedicated to making the bra-finding process easier. Whether it's fit advice or fashion tips, the 'Find the One' website is really about transforming the experience of bra shopping with useful, relevant, timeless information.
[caption id="attachment_38587" align="aligncenter" width="580"]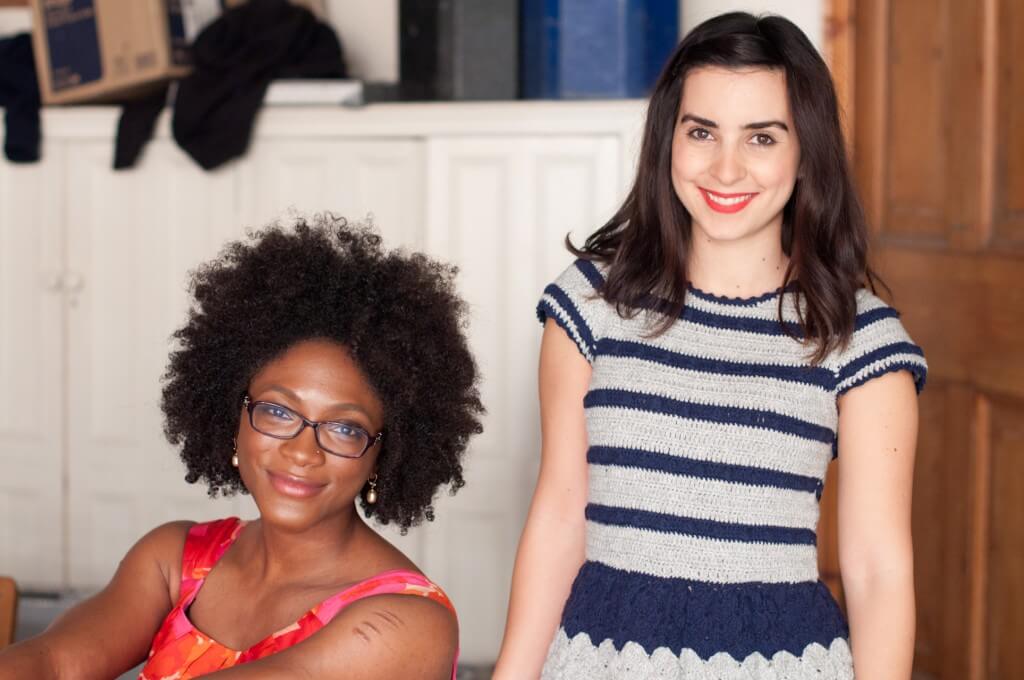 Behind the scenes with Hello, It's Valentine. I was wildly jetlagged in this photo (there's an 8 hour time difference between Seattle and London), but she was so much fun![/caption]
Of course, this is just the start of the campaign. Over the next few months, I'm looking forward to sharing some of my personal favorites as well as some video content I filmed for Triumph. I'm also not the only blogger participating; major names like Liberty London Girl, Hello, It's Valentine, FashionHippieLoves, La Petite Anglaise, Calla in Motion, and Salli Hughes Beauty are also involved. However, as the only lingerie blogger, I'm really looking forward to representing that lingerie-focused perspective, and talking more in-depth about what makes the products I've chosen to cover so special (like a certain leopard print swimsuit I can't wait to share here).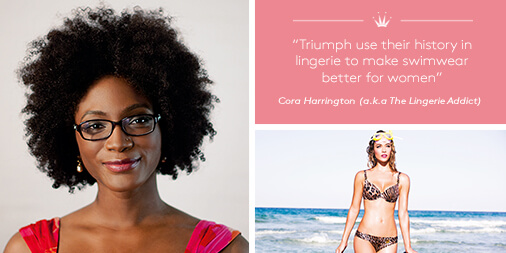 If you want to keep up with the 'Find the One' campaign, don't forget to follow Triumph on Facebook, Twitter, and Instagram. Also, please do check out the hashtag #FindtheOne on all social channels, and take a look at the brief teaser video below. And on a personal note, I have to say it's wildly exciting to be involved with a brand that has such a rich history; I'm so looking forward to being involved over the next few months as an official brand ambassador.
Anyway, let's talk! Have any of you tried Triumph? What did you think? And if you happen to live in a part of the world where Triumph stores are more readily accessible, what are they like?