Sale Lingerie of the Week: Rago Shapewear Lacette Corselette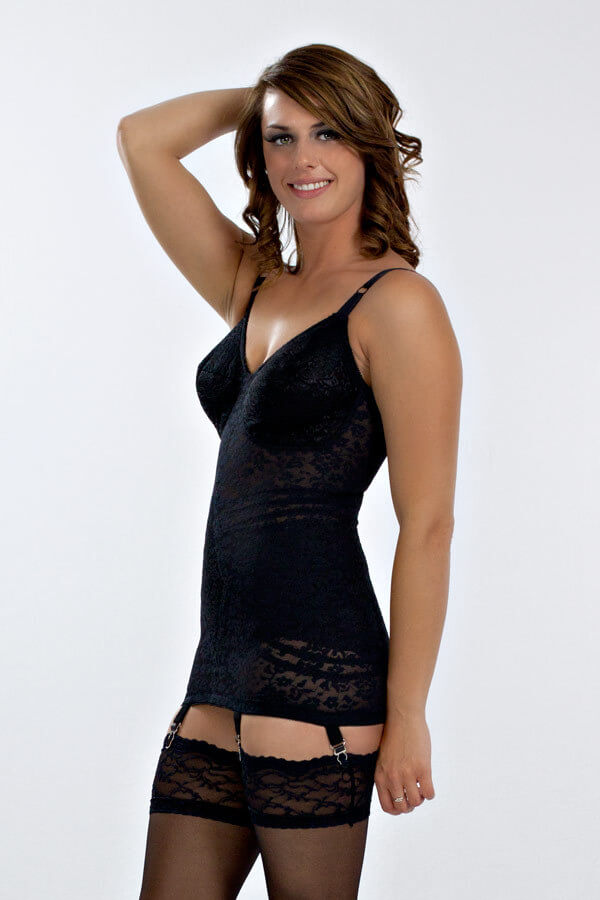 Rago Shapewear's Lacette Corselette is one of the most popular items of lingerie in existence. Most everyone has seen this vintage-style, all-in-one girdle somewhere. I know it was one of the first pieces I lingerie I ever coveted, and while it's ostensibly a piece of shapewear, I also think it looks pretty sweet as boudoir-friendly lingerie too. Oh, and did I mention it's available in plus sizes?
Because this item has been in almost continuous production for the last few decades, it almost never goes on sale. And while $60 or so isn't an outrageous price for lingerie, it's always nice to save a bit of money when you can. Which is why I think it's worth making a visit to Orchard Corset right now and picking up one of these lacy girdles for 50% off (or $29.99).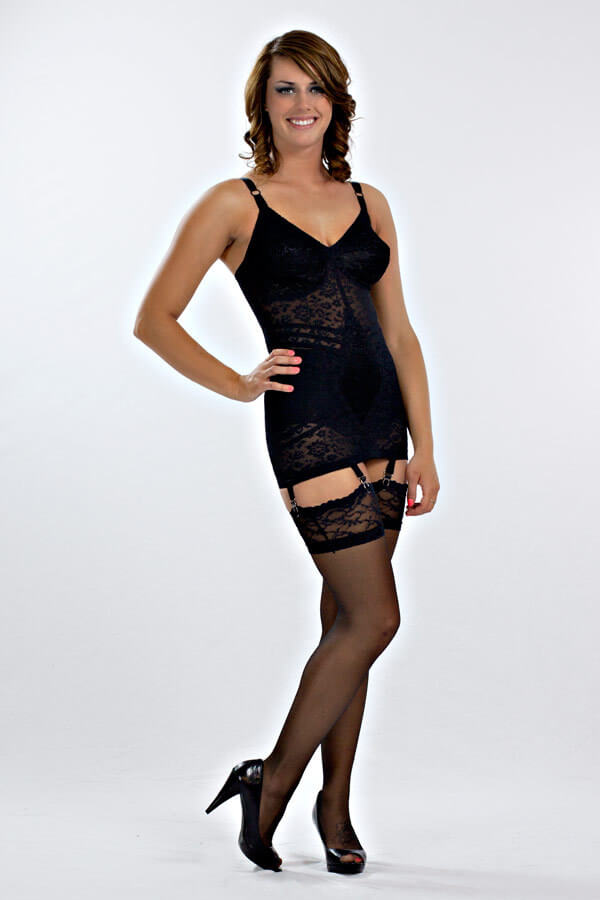 As of this writing, Orchard Corset has cup sizes B-D and band sizes 34-48 in stock. Orchard Corset also has the white version of this corselette which is perfect for you DIY-ers who like to dye things at home. One quick note: sizing can be tricky, especially for a piece of lingerie that's been basically unchanged since the 1950's. While I usually wear a 34C in bras, I take a 36B in this so I can have a bit more room. It's still snug, but not overly so (and anyway, this girdle dress is meant to fit a little tight).
In addition, if you have a 10" waist-hip differential, consider sizing up. And, of course, if you're a woman with a fuller bust, it may be worth sister sizing down a cup size or two if you've had your heart set on this piece (and, as I just mentioned, the old-fashioned powernet really is quite tight).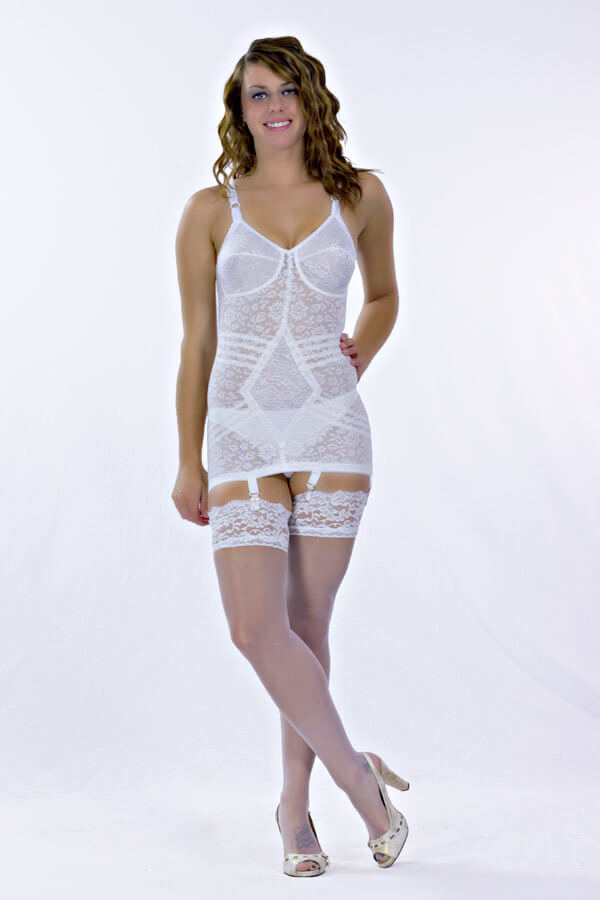 Because this is a clearance item, it is final sale, so please do keep that in mind when placing your order. But honestly, this Rago Corselette is both inexpensive enough and well-known enough that I think it's worth the "risk" of trying out. At the very least, if you hate it, you can always sell it to a friend (there's a pretty strong secondary market for these kinds of pieces).
One last detail... in addition to the original black and white colorways, the pink/black colorway of the corselette is also on sale (ideally suited for Valentine's Day, perhaps?), and the closed bottom version is in the clearance section as well.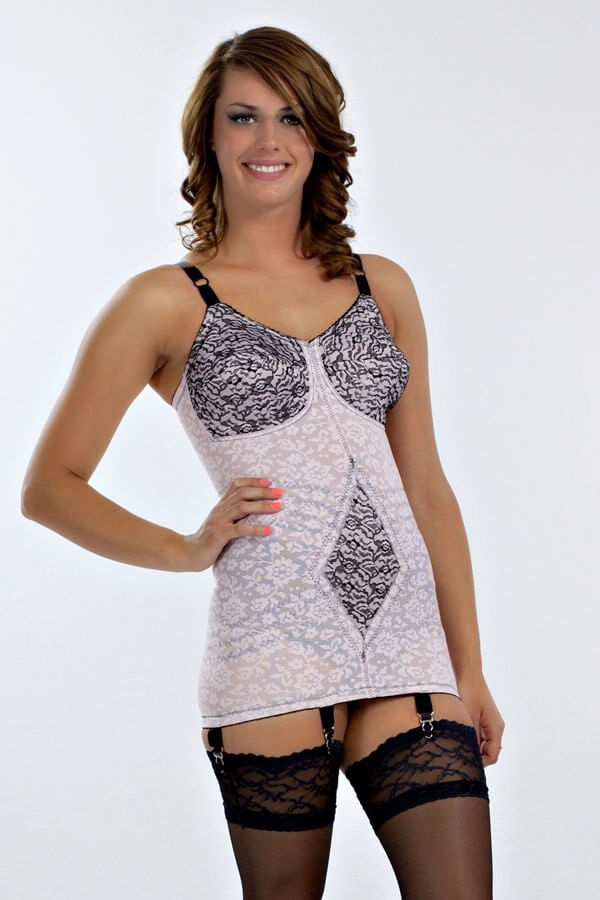 Any lingerie addicts own the Rago Shapewear body briefers? What do you think of them?