Sale Lingerie of the Week: Ayten Gasson Classic Silk Bedjacket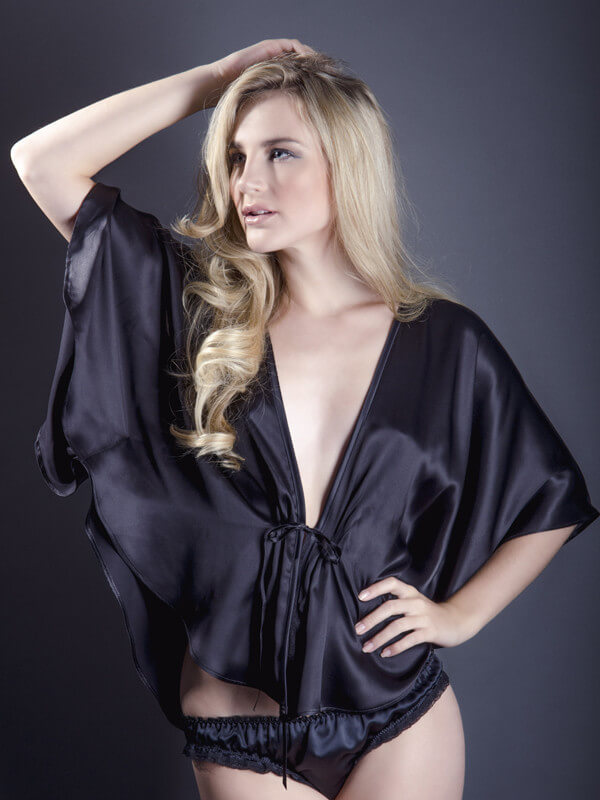 When it's warm outside, the way it is now, I want to live in natural fibers. Cotton and bamboo are fine, but nothing (and I mean nothing) compares to the feel of silk against your skin. It's light. It's airy. It's soft. It's breathable. And something about it just feels so good. It's also surprisingly durable... if you take care of it.
This Ayten Gasson Classic Silk Bedjacket (speaking of bedjackets, can we bring those back?) is meant to be worn as lingerie or loungewear, but I think it could also double as an excellent dolman sleeeve top for outerwear, particularly if you live in a part of the country where it still gets a little cool at night (like me). I'm no stylist, so I'd automatically think to pair this with dark skinny jeans, but I bet it'd look just as amazing with a high-waist pencil skirt or even worn loosely over a lace-trimmed slip dress. And, of course, if a RTW ensemble is just a little too risqué, well... you can always fall back to this garment's original purpose - beautiful lingerie.
The silk bedjacket, like all of Ayten Gasson's pieces, is ethically handmade in the UK. It's been marked down from £94.00 to £38.00, which is approximately $65.00 USD. Sizing is small, medium, large though unfortunately the large is sold out.
What do you think of this item? And would you wear it as lingerie or outerwear?