Lingerie of the Week: Fauve by Fantasie 'Evangeline'
Disclosure: This blog post contains affiliate links.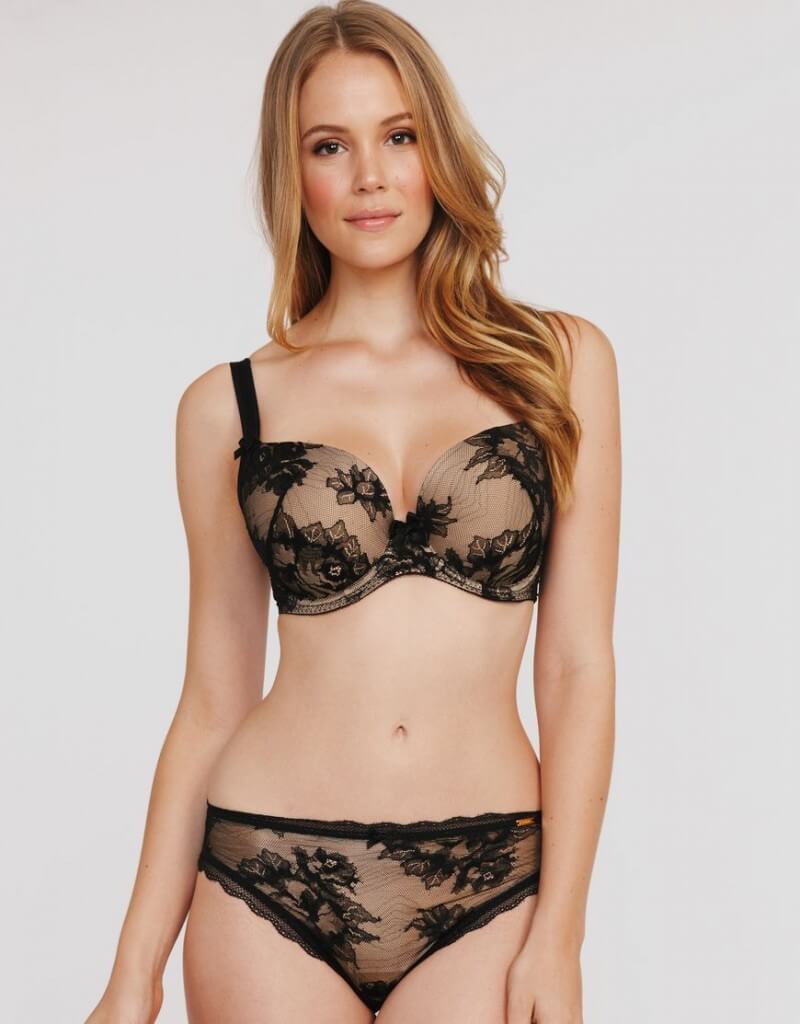 I'd actually chosen another item for this week's Lingerie of the Week. I've been traveling for the last 10 days, so I tried to work ahead by preselecting this week's feature. I should have known better. Because as soon I saw this 'Evangeline' set, I knew it was the one... for this week anyway.
Molded cups aren't really my "thing" anymore, but I am a fool for gorgeous lace. And the pairing of this lace with a beige background is so classic, so elegant, so timeless that I couldn't help but fall in love. Those of you who are familiar with lingerie may also recognize the names "Fauve" and "Fantasie" as popular brands within the full bust community, and this gorgeous bra is available in sizes 30D thru 36G & 38FF. The matching knickers (which, let's be real, I want to own despite being sized out of the bra) are available in sizes XS thru XL.
Fauve is a high-end brand, and this is some gorgeous lace, so the bra retails for an unsurprising $102 (the panties are $48). However, if you've been looking for a set that's luxe enough for special occasions but also perfectly fine for everyday wear, I think this is it.