Hips & Curves Lingerie: New Spring/Summer 2014 Images
Disclosure: This blog post contains affiliate links. To see a full list of our affiliate partners, please view the lower right side of the blog.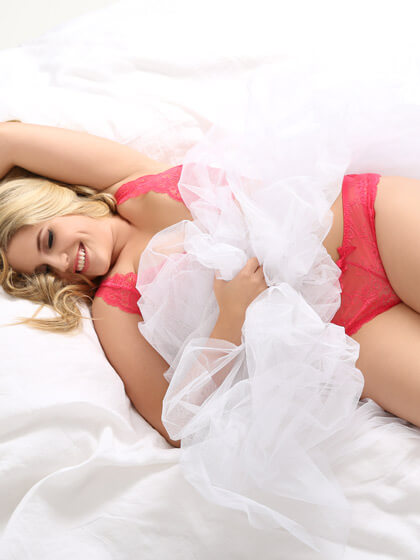 Without a doubt, Hips & Curves is a lingerie company that really understands its target customer. I have a lot of respect for this brand, especially regarding the two major ways they've differentiated themselves from the rest of the lingerie industry. One, while none of their products are particularly expensive or high-end, they are incredibly well-curated. I recognize quite a few of their pieces from different brands at the International Lingerie Show, and while I do wish they labeled who made what (that kind of withholding is a particular pet peeve of mine), I can't deny how cohesive their selections look when put together. It's almost enough to make me a little less peevish.
Two, I adore Hips & Curves' photography. Not only do they rephotograph most of their items on their own models (something I honestly think more lingerie stores should do), they're also not afraid to show a sensual, yet empowering version of sexy. Hips & Curves' models are beautiful and they are posed sexily, but it doesn't tip over into exploitation. I find that most lingerie stores completely eschew the more sexual side of their garments, which is fine, but it is nice to see a brand that gets it right without resorting to classic, Victoria's Secret-style tropes of sexiness (wings! glitter! push-ups! etc!).
For their new images (I don't know if I can really call it a "lookbook"), Hips & Curves is going for a more boudoir vibe, and I think that fits their product offerings well. What's interesting to me is that these photos don't come across as forced at all. They feel very natural, very intimate, and yes, very seductive. Favorite looks for me include the lace-up mesh chemise, Isabella lace bra (particularly in that bright pink), and high-waist garter knickers.
Do you have any fave looks? And is Hips & Curves a brand you've bought from before?