Lingerie of the Week: Fantasie 'Melissa' Bra Set
Disclosure: This post contains affiliate links.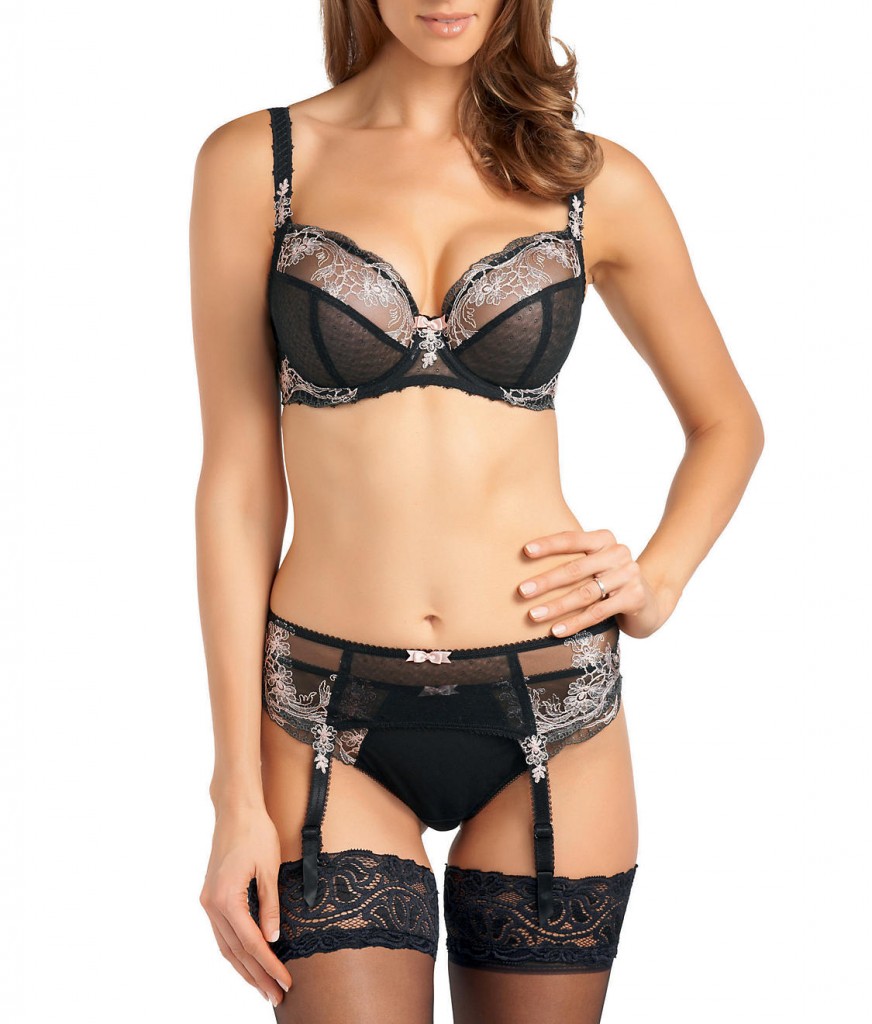 I first spotted the Fantasie 'Melissa'  bra set on the TLA Tumblr a few weeks ago, and since then I haven't been able to get it out of my mind. Fantasie is one of those brands I wouldn't have given a second look when I first started blogging five years ago because their style is a little... sedate. I wouldn't go so far as calling it conservative, but Fantasie is definitely a brand I associate with maturity. Maybe that's part of the reason I like them now.
Besides my ever-present adoration of black mesh, I also quite like the pink embroidery. It makes the bra very sweet, very sophisticated, and very sexy. It's not sexy in that push-ups and glitter kind of way (you know who I'm referring to), rather this strikes me as a very confident kind of sexy. The kind that's secure and comfortable in her own skin.
The Fantasie 'Melissa' bra retails for $78 and is available in sizes 30D thru 38GG. The thong and boyshort retail for $42 and $46, respectively, and are available in sizes XS thru XXL. the coordinating garter belt retails for $55 and is available in sizes S thru XL.
What do you think of the Fantasie 'Melissa' bra? Is this a set you'd add to your lingerie wardrobe?