Kriss Soonik Lingerie A/W 2013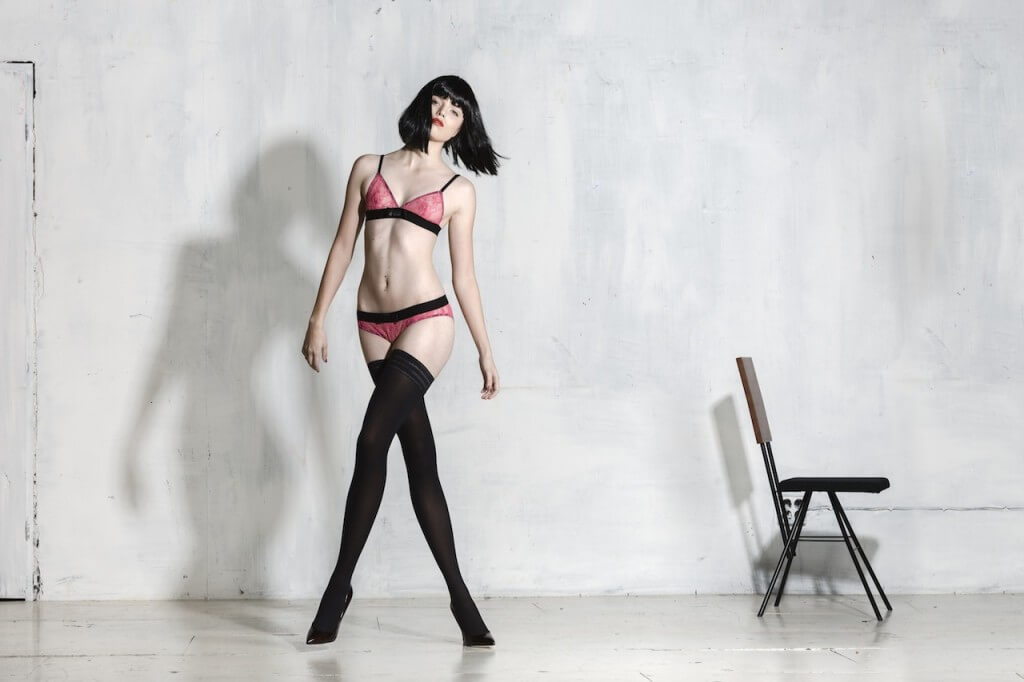 Kriss Soonik, the Estonian lingerie designer famous for her use of lace and her underwear-as-outerwear aesthetic, is turning five in 2014. To celebrate, she's releasing all seven colorways of her classic soft bra and knickers set. Kriss Soonik, specifically those Kriss Soonik bodysuits, have been on my lust list for a couple of seasons now, and I'm really excited that this indie designer and her unique point of view have made it five years. Not only has she survived, she's thrived, being stocked in world-famous lingerie boutiques like Faire Frou Frou, Journelle, and Coco de Mer.
Kriss Soonik's French lace triangle bras and bikini cut knickers are available in sizes S thru L (fitting US sizes 6 thru 10).  The bra retails for €65 ($88) and the knicker retails for €49 ($66). The re-released colorways are Sunset Orange, Sunshine Yellow, Shocking Pink, Naughty Navy, Powder Pink, and Electric Blue. The classic black colorway is available as well.
Have you tried Kriss Soonik before? What do you think of this designer's line?