Lingerie Wishlist: Andres Sarda 'Dora' Bra Set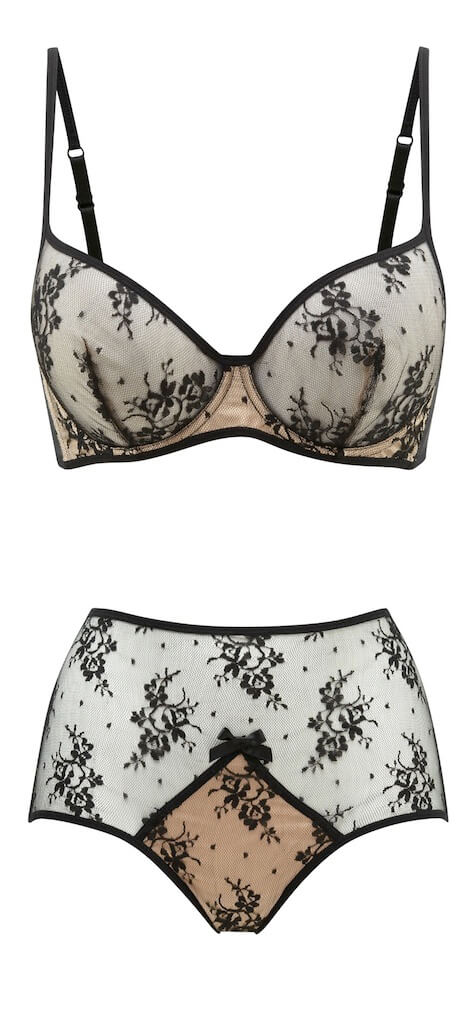 I know I've said this before, but I love lace. Love it. And my most favorite color for lace is black lace. This set from Andres Sarda pushes all my lingerie-addicted buttons...not just the lace, but also the high waist briefs and sheer cup bra. I hadn't really give this set a second look when I saw it in Andres Sarda's lookbook a few weeks ago (photo below), but seeing it in color has me smitten.
The Andres Sarda 'Dora' bra retails for £93.95 (~$150 US), and the high waist brief retails for £62.95 ($100 US), placing this set firmly on the lust list. Both pieces are available at Rigby & Peller.
Have you tried Andres Sarda before? If so, what do you think of the brand?