The Lace Embrace Antique Corset Exhibition and Historic Fashion Show 2013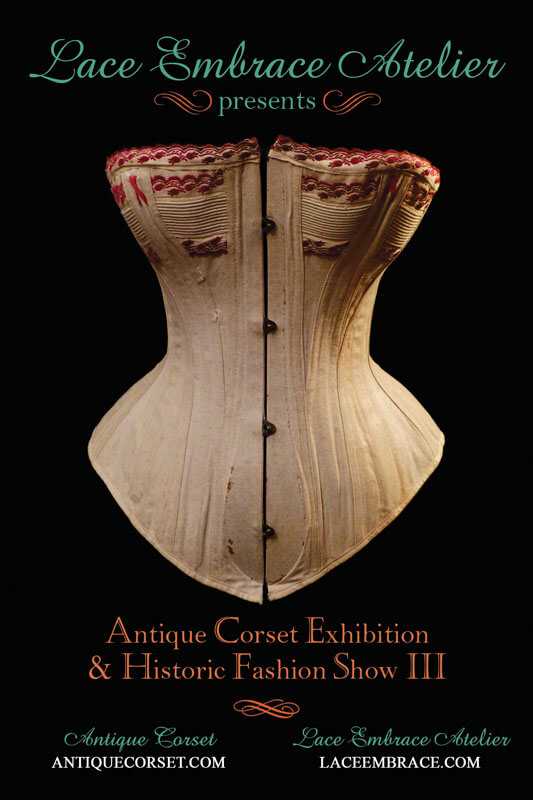 Over the weekend, I had the immense pleasure of attending the third annual Lace Embrace Antique Corset Exhibition and Fashion Show. The exhibit and fashion show is a fundraiser for the corsetiere behind Lace Embrace Atelier, Melanie Talkington. You see, Ms. Talkington is not only an expert corsetiere with a client list that includes names like Dita von Teese and Cathie Jung, she also has the largest private collection of antique corsets in the world, and she's working to open an Antique Corset Museum in Vancouver, BC in 2014. In fact, her collection is so impressive, that she just loaned 40 pieces to The Louvre for an upcoming exhibition at the Musée des Arts Décoratifs. I adore corsetry, and the opportunity to see some of Ms. Talkington's antique pieces (as well as her amazing modern reproductions!) was one I couldn't pass up, so I hopped a train and crossed the border into Canada.
(All photos below are my own.)
The venue was the historic Hycroft Manor, which had amazing rooms, lush grounds, and definitely added to the historical, garden party atmosphere of the event. In addition to the main action of the exhibit and fashion show, there was also a silent auction and a "mini-store" of corset magnets, fans, garters, cupcakes, cookies, British pastys, wine, and coffee. All proceeds, including the price of admission tickets, went to the future corset museum.
Models walked the exhibit room in silk kimonos or antique-style underwear combined with Lace Embrace's historically-inspired creations.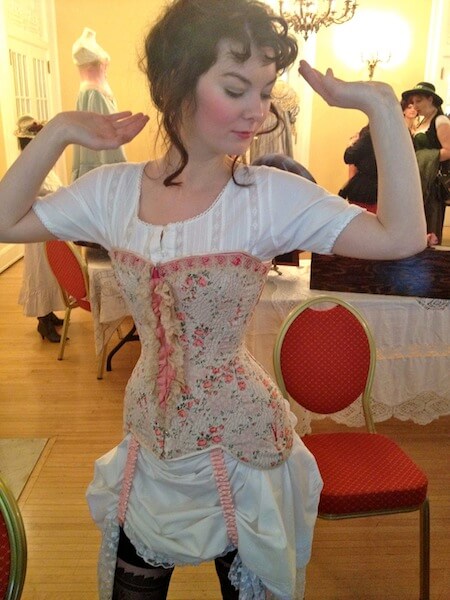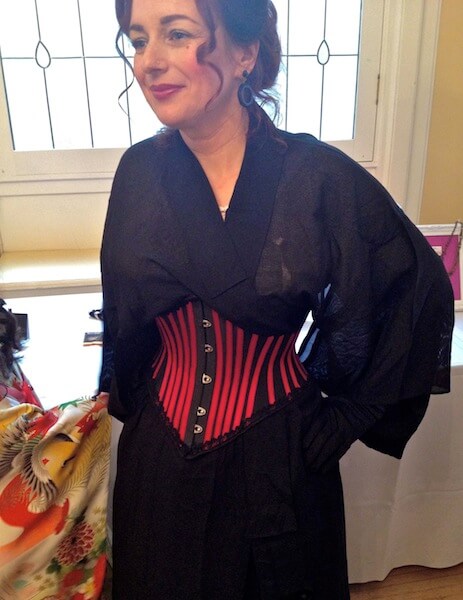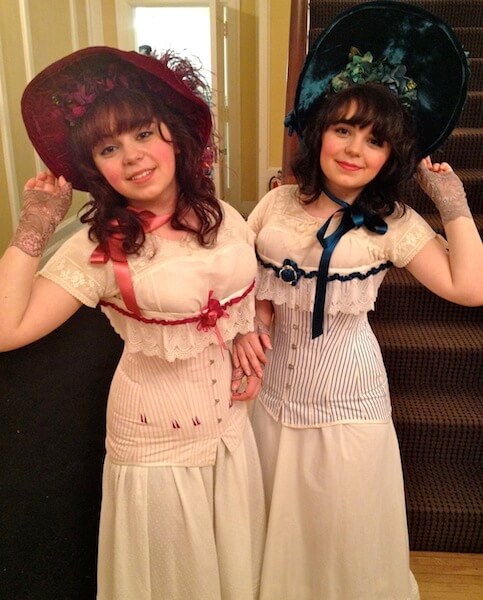 And of course, many of the guests looked fantastic as well!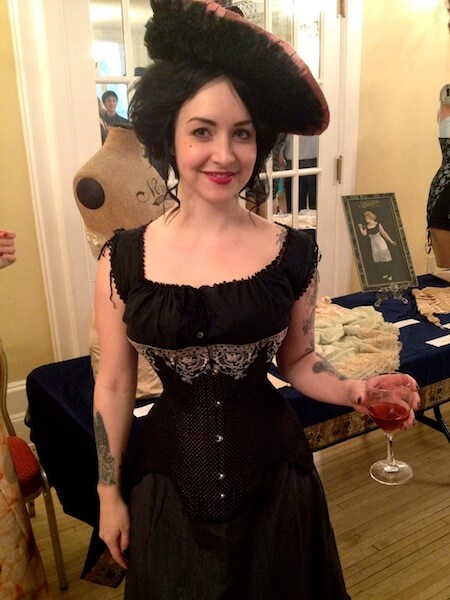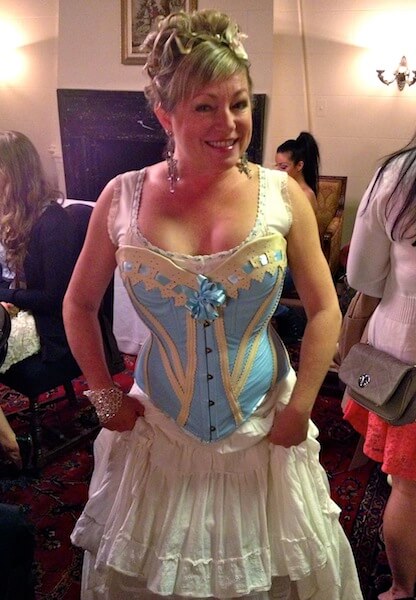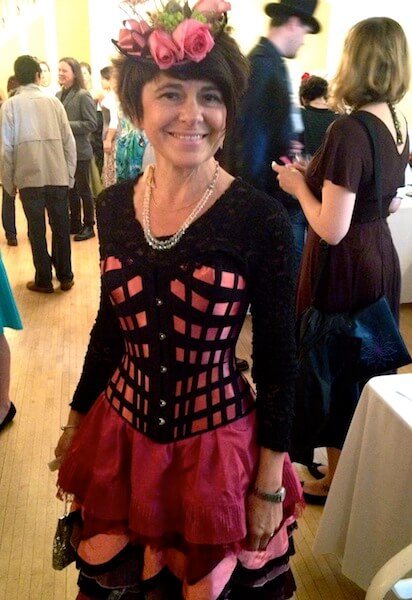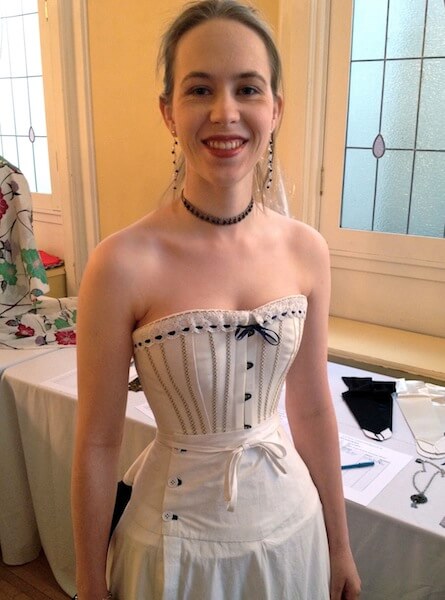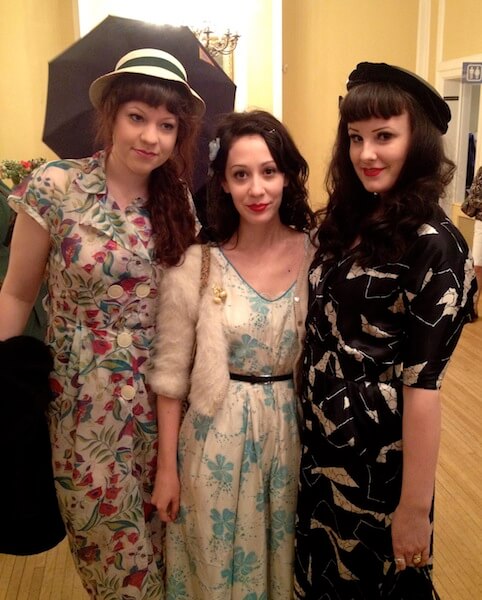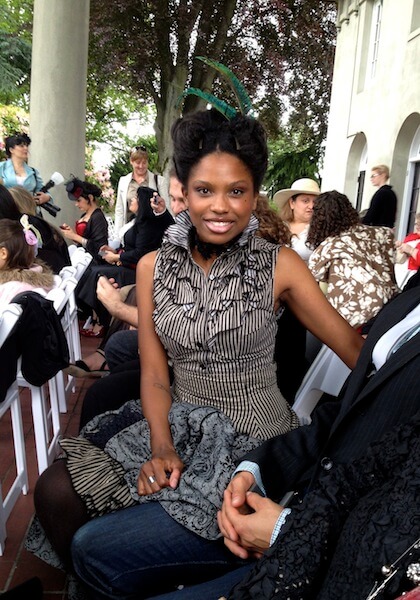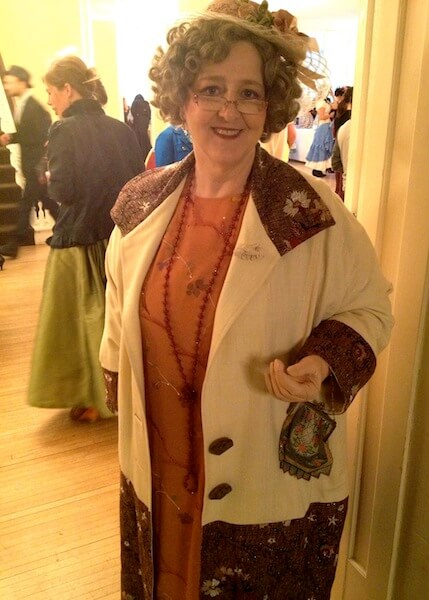 And the antique pieces were, in a word, stunning.
Finally, it was time for the fashion show. The show was held outside and featured outfits inspired by French fashion magazine illustrations. Ms. Talkington described it as her ideal wardrobe to wear while she was in Paris for the opening of The Louvre's fashion exhibit. Everything was hand-sewn (of course!) and based on patterns taken directly from antique corsets, which Ms. Talkington says she did "very, very carefully without destroying or harming the corset in any way." She also revealed that her collection has grown significantly in the last few years as other collectors decide to sell their collections to her. In addition, all the crocheted camisoles shown in the photo below are actual antique camisoles. The show started with a Victorian/Edwardian undergarment dressing sequence which I'll be posting a video of later.
A few detail shots:
And, finally, a group photo of all the Lace Embrace corsets at the exhibit: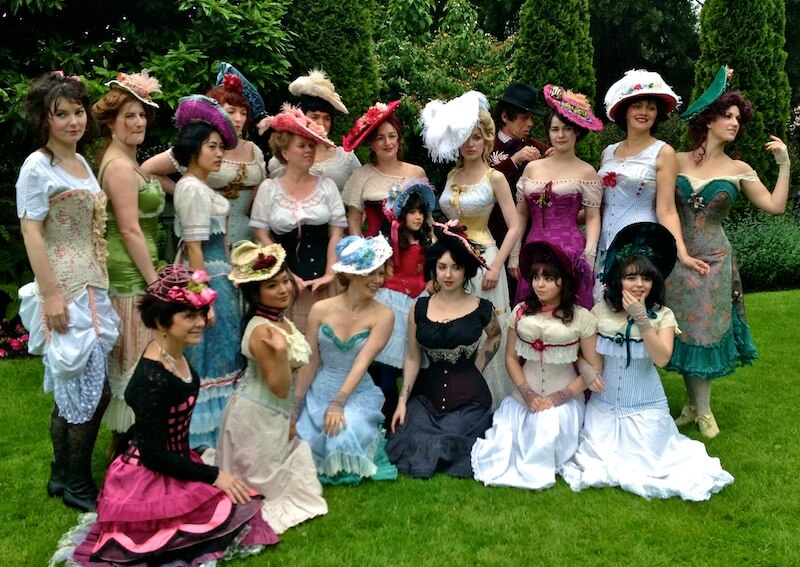 I hope you enjoyed looking at these photos as much as I enjoyed taking them! Had you heard of Lace Embrace before? And what do you think of Melanie Talkington's work?