Under the Root Spring/Summer 2013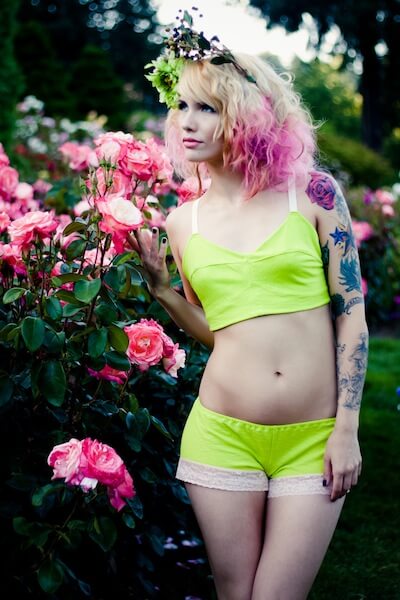 Now that Spring is definitely on its way, I'm looking for lingerie to match my new, uplifted mood. And the ultrabright chartreuse 'Echinacea' range by Under the Root is my preferred method of welcoming better weather. Handmade from upcycled and reclaimed fabrics, this is lingerie that's ethical, enchanting, and just a little eccentric. I don't know about you, but I think that's the perfect combination.
What do you think of Under the Root's label? Is ethical lingerie something important to you?