Designer Interviews: Lula Lu Petites
Continuing our special week of small bust coverage, I'm talking with Ellen Shing of Lula Lu Petites, a lingerie brand specializing in A, AA, and AAA cup bras. In this exclusive interview, Ellen shares her inspiration behind the line, the challenges of designing for smaller busts, and her favorite pieces so far!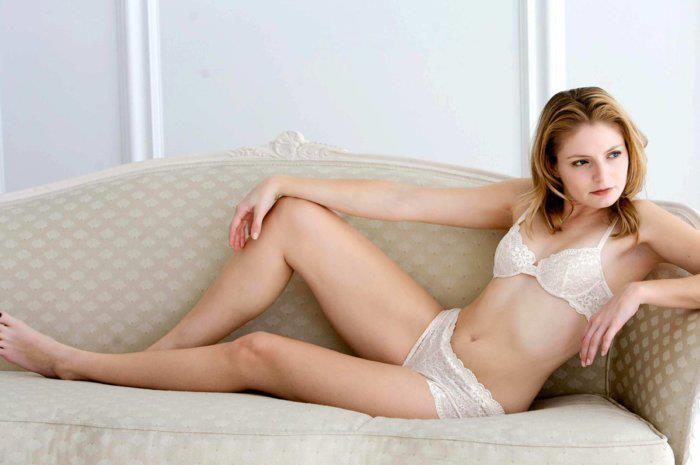 1) I remember meeting you at my very first CurveNY back in 2010, and being amazed that there was a designer doing lingerie exclusively for small busted women because it just wasn't something I'd heard about before then. What made you start Lula Lu Petites, and what did you do before then?
I started the Lula Lu Petites line because after opening the store and scouring the trade shows, season after season, I was unable to find the bras and the sizing that my customers were looking for. After feeling like finding a bra for my customers at the shows was comparable to finding a needle in a haystack, I decided that instead of waiting for someone to make bras for my customers, I would do it myself since I already knew what they needed!
Prior to Lula Lu, I had worked as an Assistant Buyer at DFS (Duty Free Shoppers) and my main jobs before that were in marketing, where I worked at companies such as Alexa Internet and the NBA in Hong Kong.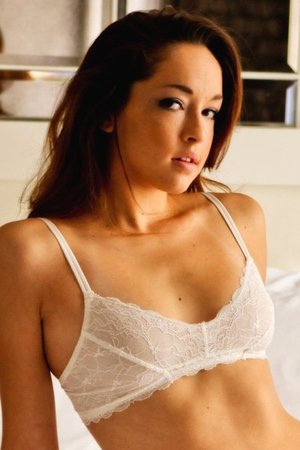 2) How does Lula Lu fit into the 'big picture' that is the multi-billion dollar lingerie industry? What distinguishes you from other brands, especially as more and more retailers are starting to venture into small bust market?
We're definitely a niche brand in that we're focused on an often ignored segment of bra sizes. We like to say that, even if a woman is small-busted, they are still women and they want to have the same choices as all women do when it comes to bra styles. Our goal is to provide our customer base with the same basic, pretty, sexy, etc. choices that they see for other sizes, but designed to flatter their smaller curves.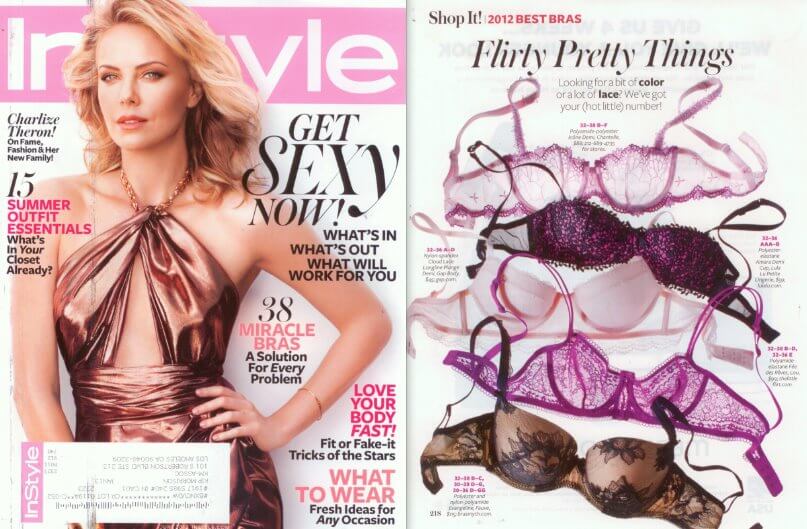 3) Congratulations on your recent InStyle feature! I recognized that bra as one I'd featured in my own lingerie trend forecast. What's the inspiration for your collections and how do you keep things fresh season after season?
Thank you! I often start out with the body style of what I want, meaning a particular cup design or, for example, a design without underwire. Then, if the style is on the fashion side, like the Amara that you saw in InStyle, I may work with our consultant to pair colors that I am interested in. If there is a particular lace I already know I want to use, which is what I had picked out for the Amara, we play around with the colors until we come up with an eye-catching combination.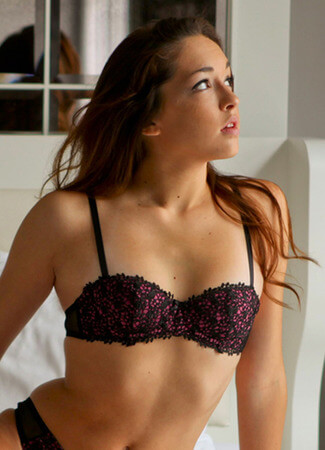 4) What are some of the challenges of designing bras for smaller busts? I know there has to be more to it than just taking a regular bra pattern and making it smaller. Are there any special or unique things you have to be aware of for the smaller busted woman?
I try to fit all of the bra sizes, especially the AAA and AA cups, before going to production. I know have driven all of the factories I work with crazy, but I insist on it because I do not always trust the grading. The smaller cup sizes can be especially difficult to grade and, when I have had samples made with a factory's grade, it might not fit as well. I much prefer to see how something works on an actual body versus following a grade "rule" that is just based on an assumption. I know that is not the way most designers work. I'm lucky I have a good technical consultant/patternmaker I work with who understands my logic, even if it's not the normal industry logic!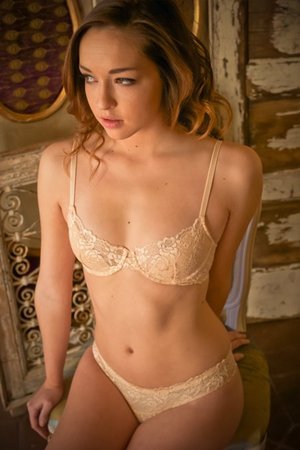 5) Aside from being smaller busted, what's the Lulu Lu woman like?
She's like all other women, meaning she can be a lawyer, housewife, mother, accountant, secretary, etc. She likes her body and breasts just as they are but hates the bra shopping experience, which is when she starts to feel deficient (and she wishes she knew where to go to get the bra help she needs!). She just wants a bra that fits her body type and not to be told to go to the children's department for bras!
6) Out of all the collections you've designed, which bra and panty set is your favorite?
I really like the Amara and the Natasha. They are both irresistibly sexy, and designed beautifully with lace and careful detailing.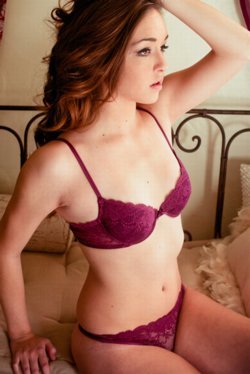 7) Where do you see the future of the A, AA, and AAA cup lingerie market going?
I think it's still a growing segment and I think there will be even more options in the future for this size segment.
8) And last, but not least, where can we buy your lingerie?
La Petite Coquette, Soleil Toile, Town Shop, Bits of Lace, My Boudoir, Herroom.com, and Lulalu.com