Lingerie of the Week: Kim and Ono Blush Rose Satin Robe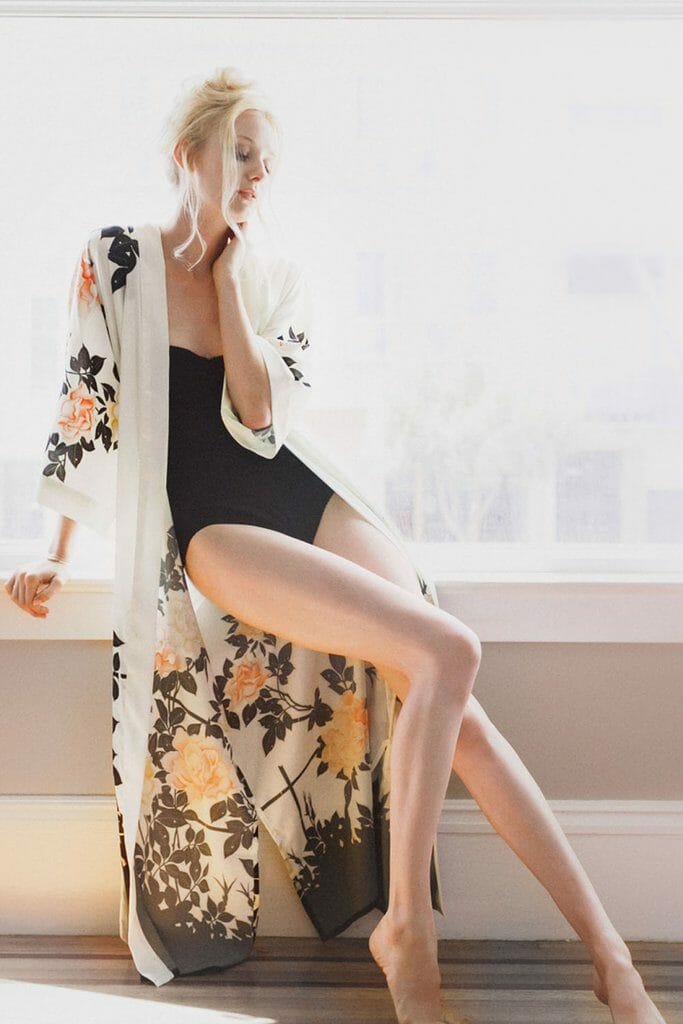 Today is Mother's Day in the United States, and though the words "lingerie" and "mother" rarely go together, I believe Mother's Day is the perfect opportunity to treat your Mom (or the mother figure in your life) to something luxurious and indulgent like loungewear.
Moms are always encouraged to put their needs last, to give and give and give some more. A comfortable, elegant, beautiful-yet-practical satin robe is a way of encouraging moms to connect with themselves again and put themselves first...even if it's only in a small way for just a moment.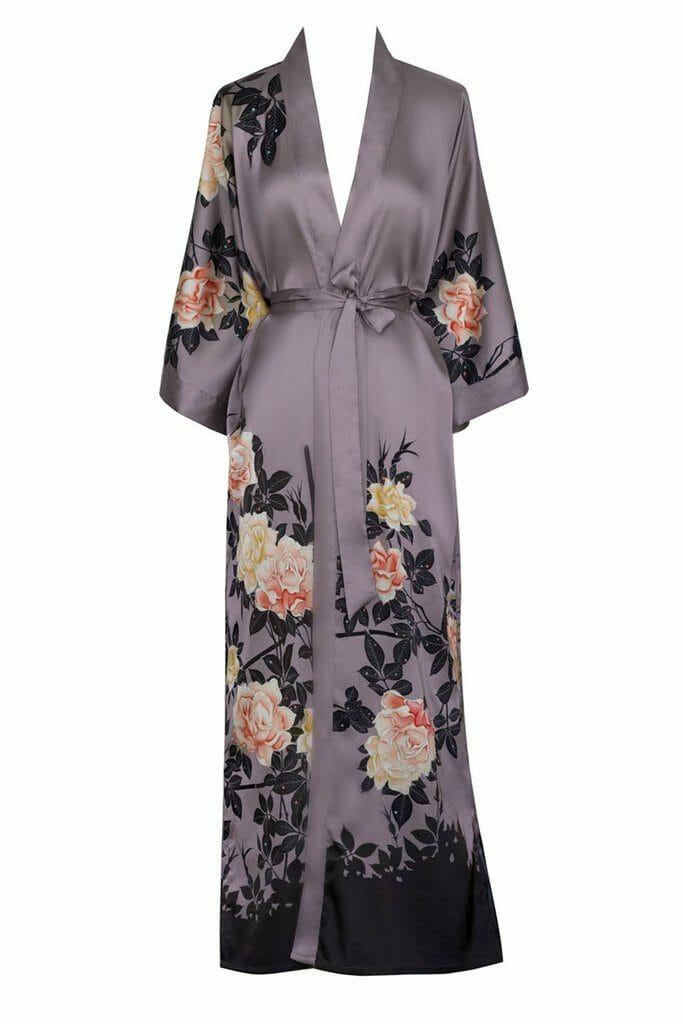 Last year, I purchased this Blush Rose Satin Robe from Kim + Ono (which recently rebranded from the name Sumi). I honestly didn't expect much, but this robe has become one of those pieces I reach for again and again. I even wore it in one of my lingerie editorials last year!
Because I know someone's going to say it, I'm pretty sure I've seen similar items on Amazon, so feel free to search there if you like. However, I haven't bought from any of those sellers yet. As an aside, I'm hoping to do a big Amazon lingerie review later on this year since Amazon is on its way to becoming a major retailer for intimate apparel.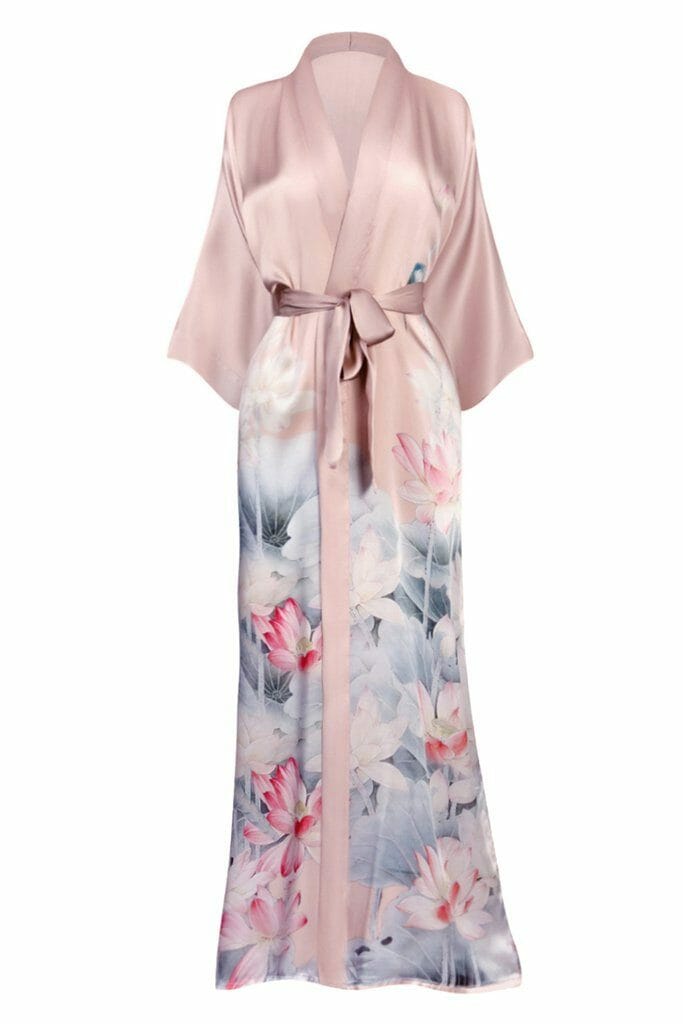 If silk is more your style then polyester, I also love the print on the Silk Lotus Robe pictured above (and the prints on the Botan or Kiku robes as well). Because who doesn't want to lounge in a little silk given the chance?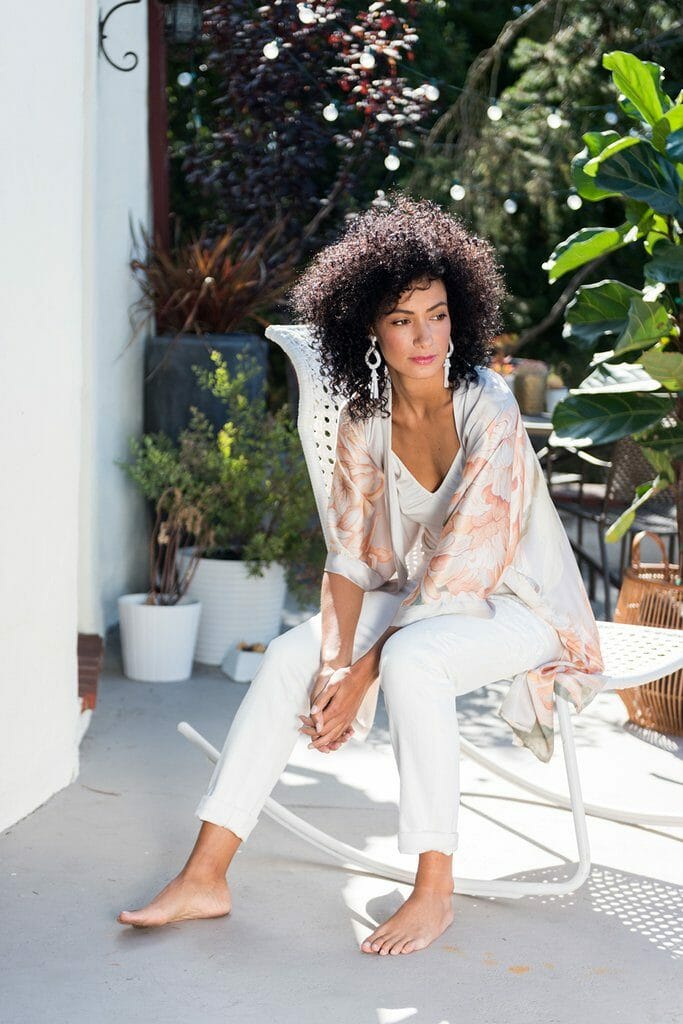 One last note: I also like how these robes could potentially be styled as outerwear. Since my move back to the East Coast, I'm trying to expand my fashion sense a bit, and I'm thinking of picking up one of the shorter silk robes to wear as a light jacket.
Mostly though, I just wanted to share one of my new favorite spots for robes and remind people to take a little time for themselves, especially if you're taking care of other people. You deserve it.