Lingerie of the Week: Journelle Collection Isabel Demi Bra & Bikini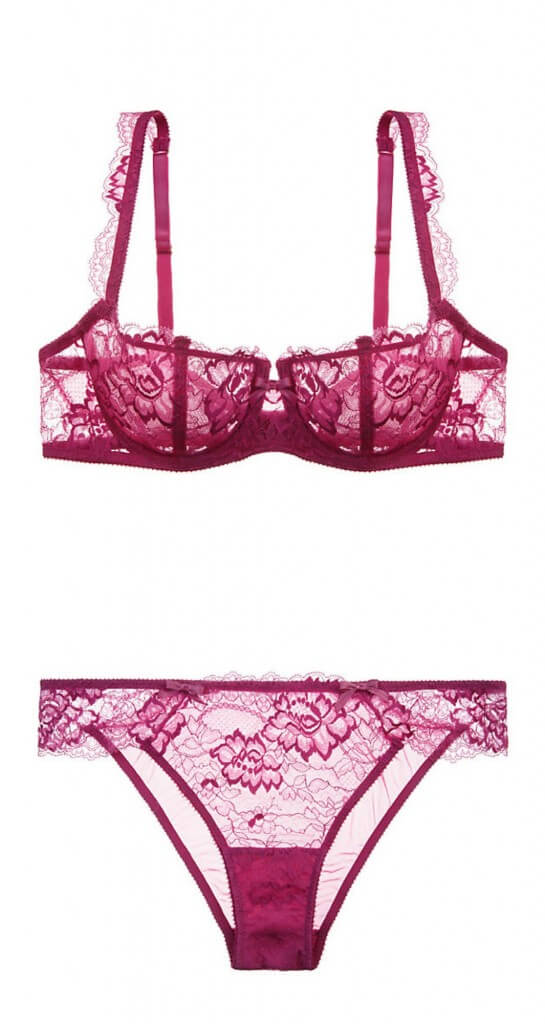 When I first heard Journelle planned to launch a complete lingerie collection, I have to confess my first reaction was, "It's about time!" Journelle has, unsurprisingly, dabbled a little in lingerie before; their Bardot Short PJ (shown below) has a permanent spot on my want list. But this is the first time they've debuted an entire bra and panty collection, and what is there to say but "I'm in love?"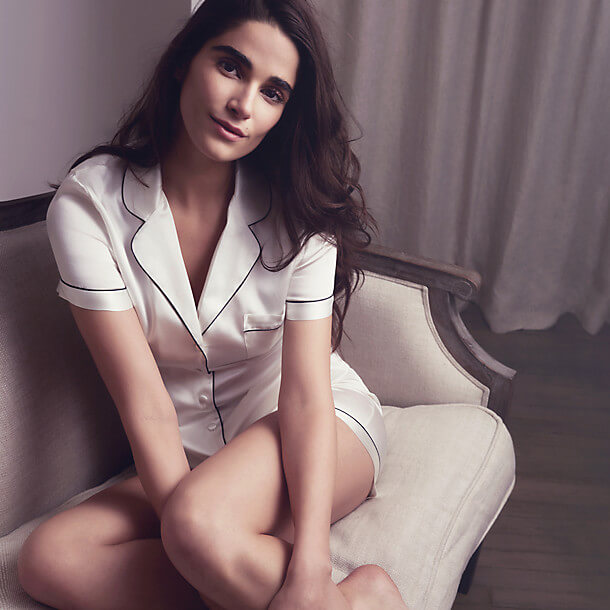 While I very much want the Gia and the Dalia to eventually make an appearance in my lingerie wardrobe, the bra I am most smitten with at the moment is the Isabel (*insert heavy longing sigh here*). A delicate, unlined, sheer lace demi is 100% my aesthetic, and when I heard the bra would eventually arrive in black as well, I was sold. Because it is utterly impossible for me to own too many black lace bras.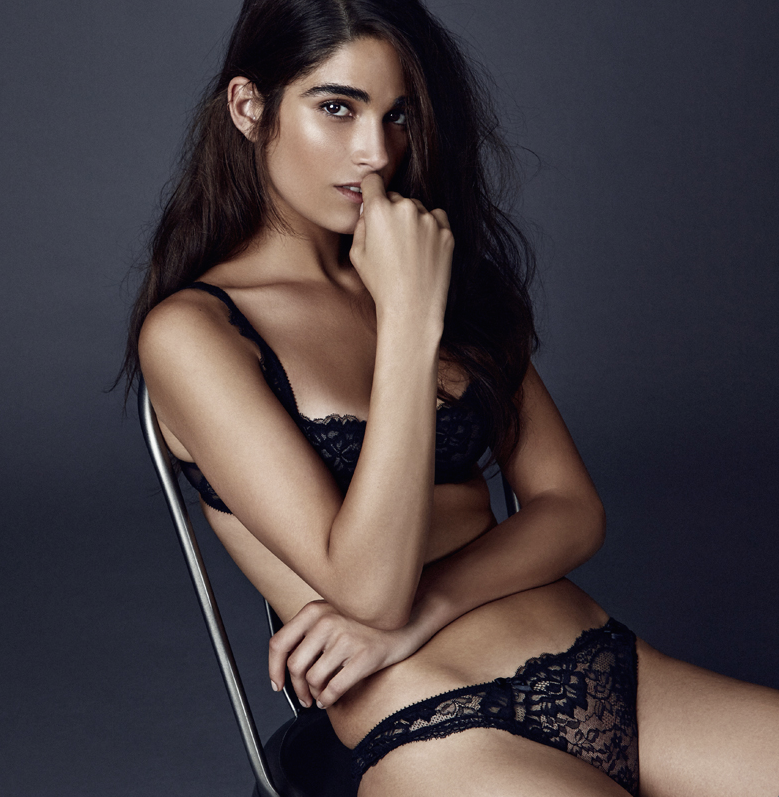 However, if colors are more your thing (completely understandable), the berry tones of Wisteria, shown at the top of this post and just below, are equally beautiful. In a sea of navy blue and beige this season, it's refreshing to see a fashion color that completely defies the agreed upon palette. In some ways, Journelle's Isabel reminds me of my much loved Simone Perele Nina. Do I dare hope I've finally found a replacement for my favorite bra?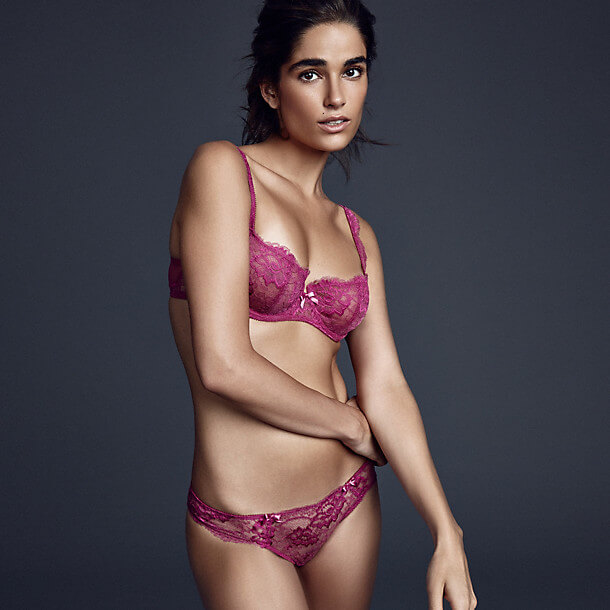 Overall, Journelle's new range is understandably heavy on elegant, French-inspired basics and light on trendy, editorial shapes (which makes sense as they still have dozens of brand partners to fulfill that particular obligation).  The Isabel bra and bikini retail for a cool $112, which is a surprisingly accessible price point and shows a certain thoughtfulness on Journelle's part (which I'm interpreting as a deliberate commitment to making their in-house collection a permanent feature). The bra is available in sizes 30C-30G, 32A-32F, 34A-34E, and 36A-36D. The knicker comes in sizes XS-L, and I have to admit it would be nice to see at least an XL in the panties, especially since this is meant to be a basics range (while I'm wishing, 38 bands would be wonderful too).
Three years since their acquisition by Triumph, it's exciting to see Journelle stretch into the next phase for their brand. Mergers of this kind don't always work out for the parties involved, and I was concerned Journelle's purchase would mean a dampening of their aesthetic, a watering down of their commitment to beautiful luxury. This new range is as clear an indication as any that there's nothing to worry about.
What do you think of the new in-house range? Do you see anything you like? Do you think this is the right move for Journelle? I'd love to hear your thoughts.