A Bra of Ice and Fire: Game of Thrones-Inspired Lingerie
Before I disappoint anyone too much, let me start by saying there are no actual bras of ice and fire in this blog post. I did search for one, because that would have been cool, but alas, this is the one time I'm ahead of everyone else (at least if I want something more than a bit of screenprinting on a t-shirt bra).
I know, I know... I should feel bad, but I can't resist a catchy title. And one of the brands below (FRKS) sells bras, so that counts, right? In any event, Game of Thrones is a show that's extremely controversial (perhaps no moreso than this, its fifth, season), and that controversy is rightfully deserved. However, for today, I'd like to narrow the focus just a little bit to the rich, fantastical, world-building costumes seen on the show.
The costumes in Game of Thrones are exquisite, and I would happily pay full price for a hardcover, coffee table book of nothing but wardrobe photographs. Thoughtfully designed, with an unimaginable level of attention to detail, they instantly bring you to the time and place of events in the show.
Though Game of Thrones is obviously a fantasy epic set in a fictitious universe, the wardrobe is heavily inspired by the Medieval Era. This is a period in Western history where corsets and stays aren't really a thing just yet, but tailoring and opulent fabrics are. In fact, rich, voluminous fabrics are a sign of wealth and status as are luxurious details like ornate, expensive embroideries.
When putting together items for this post, I didn't want to go into full-on cosplay mode (because you can buy reproductions of the costumes from the show), but I also didn't want to just post overtly modern pieces with no sense of scale or drama (like the aforementioned screenprinted t-shirt bra). Instead, I've tried to balance the fantastical with the accessible... though I admit it's pretty heavy on the fantastical.
Are you fan of GoT's costumes? Do you have any favorite looks from the show?
[caption id="attachment_43249" align="aligncenter" width="749"]
Gula Leather Corset by Antiseptic Fashion
[/caption] [caption id="attachment_43250" align="aligncenter" width="580"]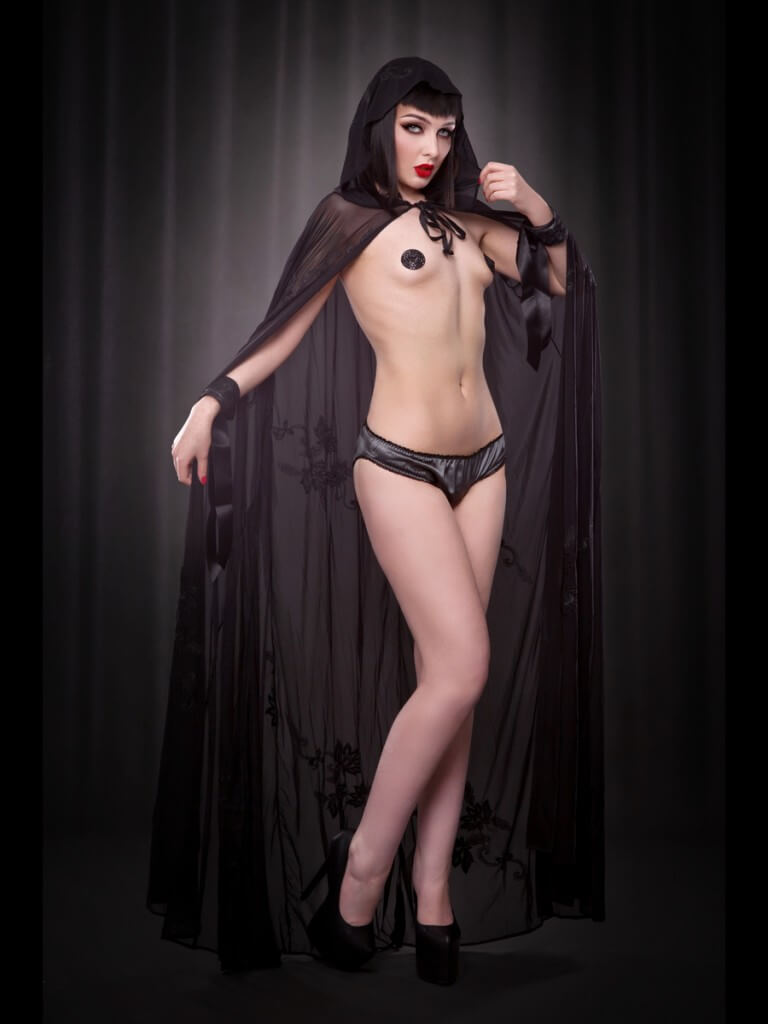 Lingerie Cape by Kiss Me Deadly
[/caption] [caption id="attachment_43251" align="aligncenter" width="580"]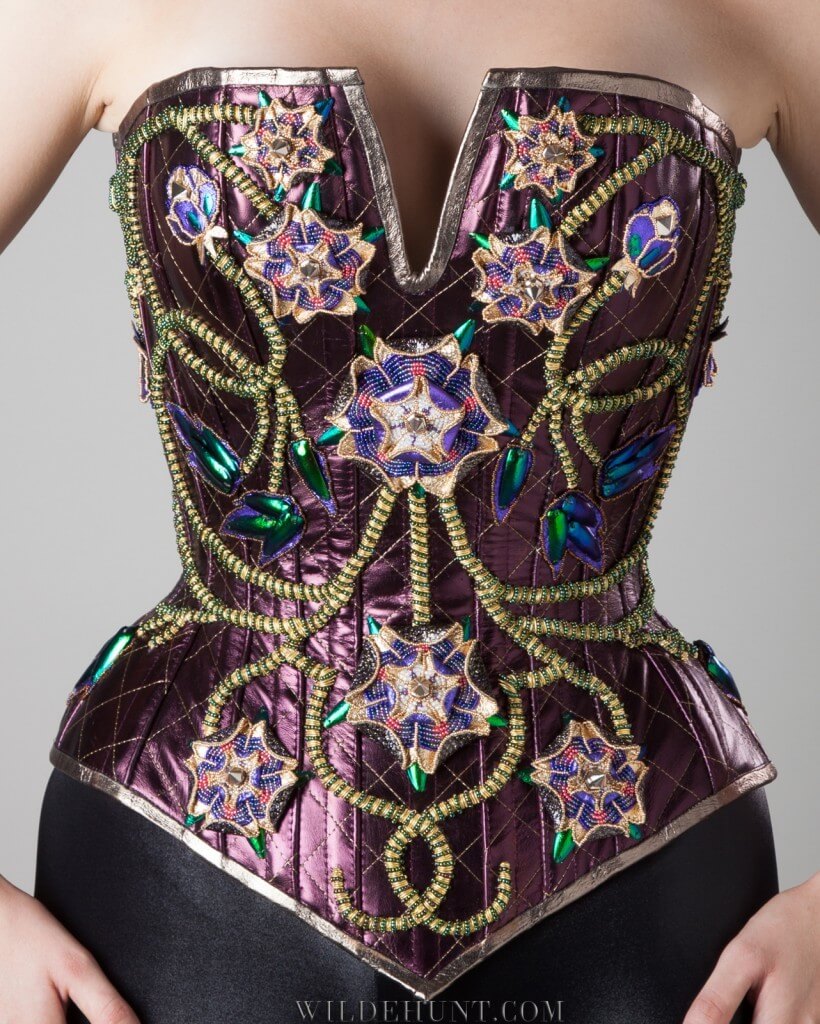 Semper Eadem Corset by Wilde Hunt
[/caption] [caption id="attachment_43253" align="aligncenter" width="630"]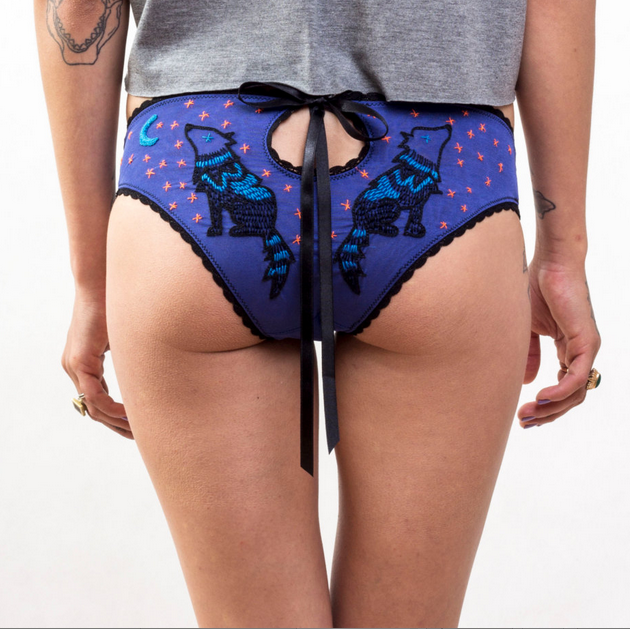 Howling Wolves Knickers by FRKS Lingerie
[/caption] [caption id="attachment_43255" align="aligncenter" width="580"]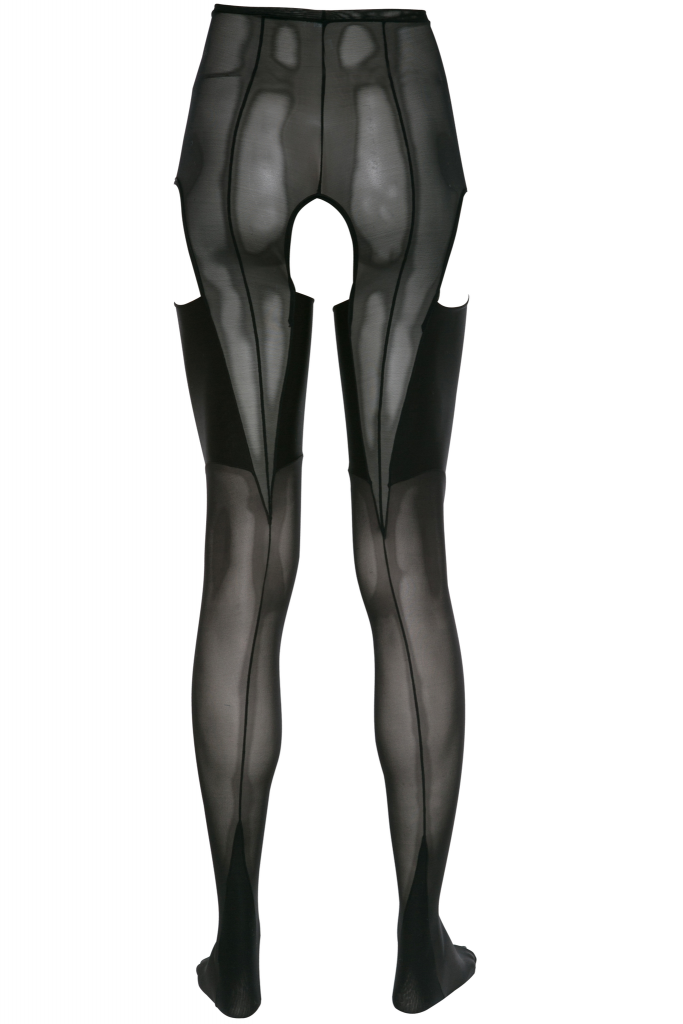 Axon Suspender Tights by DSTM
[/caption]