Sale Lingerie of the Week: Fleur of England 'Hot Chocolate' Satin & Lace Chemise
Disclosure: This blog post contains affiliate links.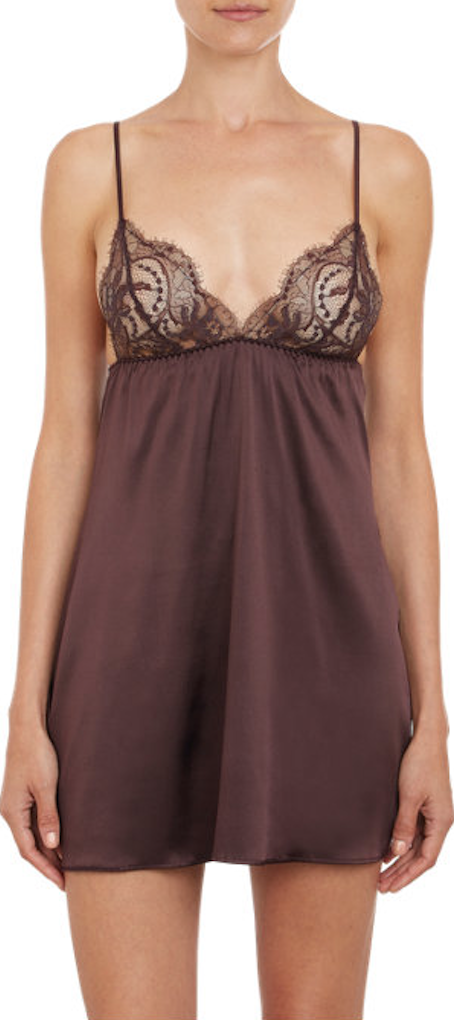 One of the things most people don't realize about the world of lingerie is that, like the rest of fashion, intimate apparel runs in seasons (in fact, I'm already receiving my first A/W 2015 lookbooks right now). But unlike the rest of fashion, lingerie never truly goes out of style. If you're wearing last years colors or prints... who cares? And out of season lingerie is a great opportunity to try some fresh colors, styles, or brands you may not have considered otherwise.

The luxury label Fleur of England is a longtime TLA fave. I love this brand's textiles, and photographs really don't do justice to the quality of silks and laces they select. How can you adequately convey silk that feels like warm oil in a picture? You can't. The hot chocolate colorway was one of their new tones for this year, and as a woman with deep brown skin, I'm smitten with it. Brown is not an especially popular fashion color for most lingerie brands, but I am in love with the idea of having a high-end "nude" or neutral for loungewear.

Fleur of England's silk satin & lace chemise is available in sizes S, M, and L (I'd say I likely max out around a large in Fleur of England's size chart), and is on sale for $149 (down from $250). Obviously, this not a "cheap" lingerie purchase. Fleur of England is really not trying to capture the $50 and under market. But if you've had your eye on this brand for awhile and $150 is a better fit for your budget than $250, I definitely recommend picking this up while you can. The Fleur of England website itself very rarely has sales.
Do you own any Fleur of England? If so, what do you think of it?