Swimwear of the Week: Forever 21 'Fruit Frenzy' Bikini
Disclosure: This blog post contains affiliate links.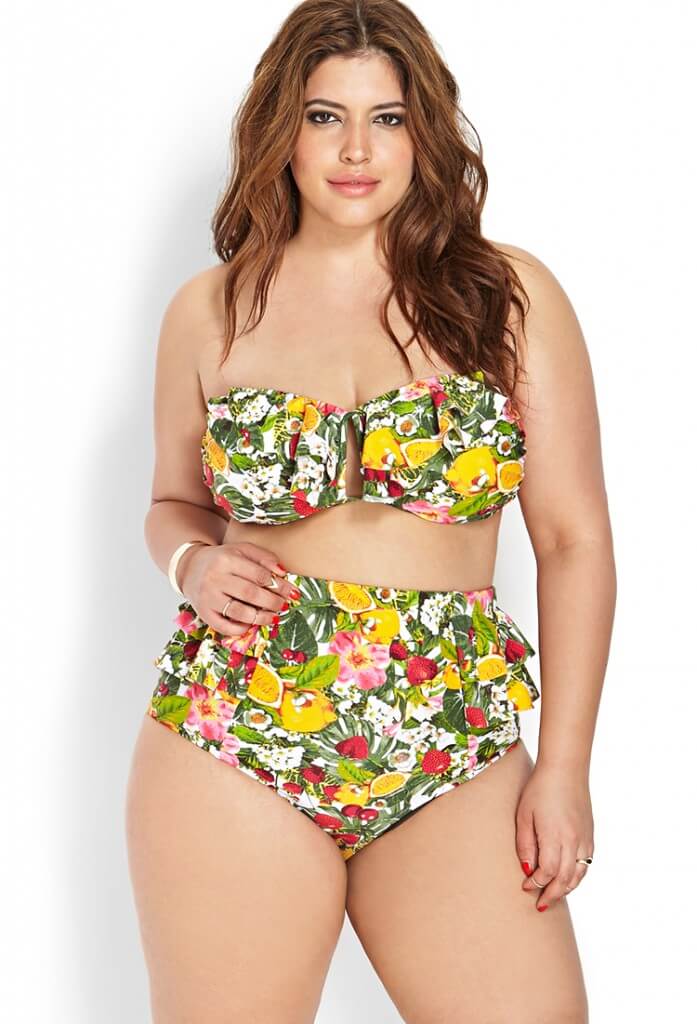 I hope this doesn't make me sound like a terrible snob, but I hardly ever look at Forever21 for lingerie, loungewear, and swim. I think a big part of that is because they're not a brand I grew up with, and I also didn't have access to them as I was formulating my "lingerie consciousness." I run across an item here or there from them that I like, but it wasn't until I saw this swimsuit that I felt compelled to make a post. This "Fruit Frenzy" bikini is amazing. I'm completely in love with it.
I don't have to tell you that the lingerie/swimwear pickings for women above a 12 or so are pretty slim (no pun intended). As a size 10 US, I max out a lot of designer size ranges, and there are plenty of high-end brands I can't even fit into; their sizing simply stops around a 6 or so. But I can still find a pretty pair of knickers when I want one. Or a robe. Or a swimsuit. I'm not sized out the market entirely.
This floral and fruit tropical print bikini is both fun and fashionable. It doesn't look like "plus size" swimwear. There's nothing about slimming down or covering up. It's just a nice bathing suit. And I love that. And since this is Forever21, it's also cheap. The bikini retails for less than $30. Sizing is available up to a 3X, fitting a maximum bust-waist-hip of 49-42-52."
What do you think of this swimsuit? Is it something you'd wear?
Editor's Note: I just found out this bikini has sold out. There's also a one-piece version of this swimsuit with the same print named "Forbidden Fruit." It appears all the sizing is still in stock (XL-3X), and it also retails for less than $30. Photo below: