Ayten Gasson Spring/Summer 2014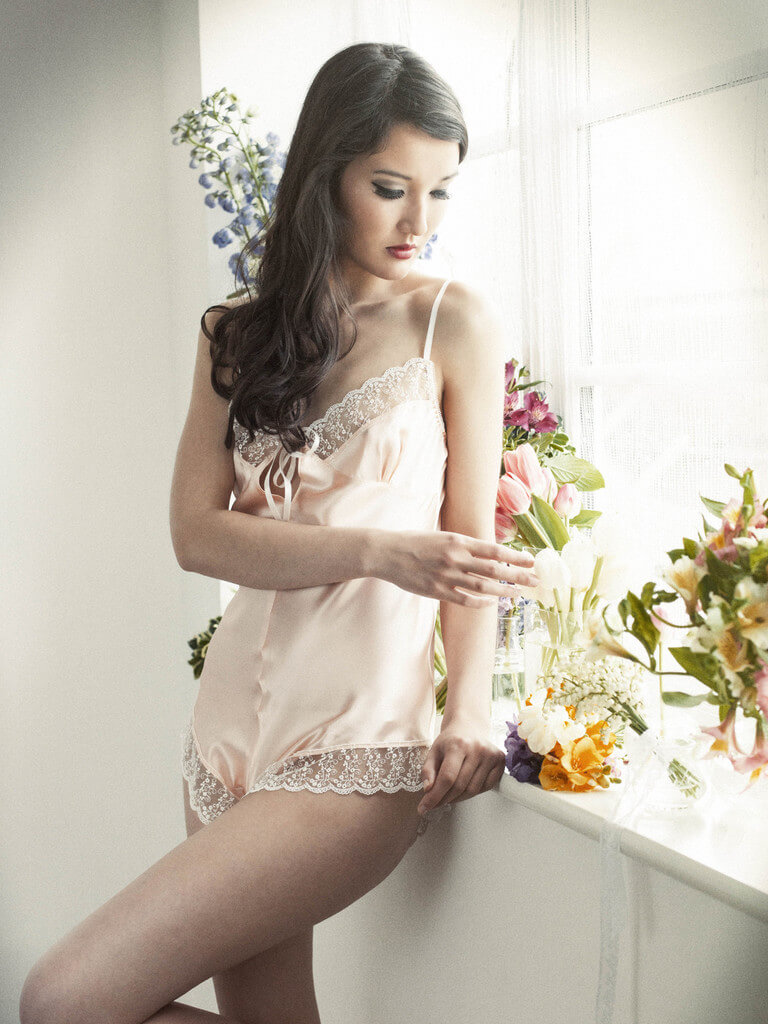 I've been a fan of Ayten Gasson for a long, long time... ever since the days of her unforgettable 'Phoebe' silk teddy (it's the first photo in this blog post --- you have to see it). It's not just the silk that has me enamored of this label, it's also the story. Ayten Gasson is committed to ethical production and manufacturing, and all of her pieces are still made in the UK. I know that won't mean much to some of you, but it's a way of keeping certain traditional garment skills and construction techniques alive... skills that are increasingly lost to machines and mass production.
Ayten Gasson recently released a new collection, and it's very similar in tone and form to some of her old work. As always, the emphasis is on ease and effortless luxury. Key items for me include the blush teddy, ivory bedjacket, and black/tan bralette. I wouldn't call anything in the range "dramatic," but I think the words soft, romantic, and luminous definitely apply. Without a shadow of a doubt, these pieces are beautiful all on their own. The sustainability factor is just the icing on an already delectable cake.
Do you have any thoughts on Ayten Gasson? Had you heard of this brand before?