Highlights From The First Ever Lingerie Fashion Week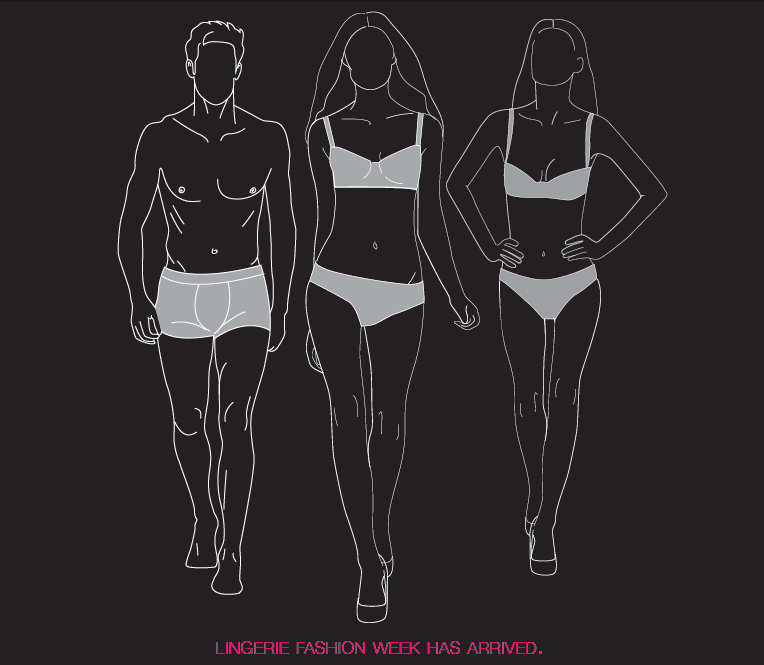 It's about time lingerie received the recognition it deserves! Last month was the first ever Lingerie Fashion Week, held at the Metropolitan Pavilion in New York City. Six designers proudly debuted their Fall 2013 lingerie collections to an eager crowd of editors, bloggers, photographers, journalists, and a even a couple of celebrities. It's a signal to the fashion world that lingerie is a growing industry.
The lingerie market, which also includes sleepwear, hosiery, loungewear, shapewear, accessories, and men's underwear, has been vastly growing the past few years, with a $1 billion increase in 2011 alone. Its annual percentage of growth since 2009 has outperformed that of the apparel market with the innerwear-as-outerwear trend turning into a permanent fixture on the fashion scene.
What does this mean to fellow lingerie enthusiasts such as yourself? Well, for starters, a higher demand in the marketplace yields greater variety. New designers are sprouting up each season and offering fresh and innovative takes on the traditional intimate apparel of years past. Also, more mainstream access to specialty lingerie is something we can expect to see more of, as brands broaden their lines to encompass a wider range of body types and tastes. Plus size, sport, and extended sizes are just some of the areas where attention is being focused as a potential growth opportunity going forward.
With that said, Lingerie Fashion Week is sure to be an exciting and anticipated event each season as big industry players take greater notice and lingerie designers experience greater demand. Below are three of the events, which took place over a two-day period, and the pieces that caught my eye (as well as those of my fellow fashionable spectators).
FYI by Dani Read
Dani Read did not disappoint this season with an array of her signature fearless pieces complimented by erotic accessories like leather harnesses, chain belts, elaborate fascinators, and bedroom toys. Dark and edgy, Read's Fall collection felt bold and empowering, yet still wearable and practical, making it marketable to a range of women who don't mind showing off a little bit of their dark side.
Uye Surana
The Fall 2013 collection from New York brand Uye Surana was presented in a gallery setting with fresh-faced models showcasing the soft, unstructured lingerie characteristic of the labels aesthetic. These quality everyday basics emphasized comfort and craftsmanship, with flowing silhouettes and layered foundations. Though there were minimal pieces highlighted in the collection, it served to compliment the simple, yet elegant, sculpture-like designs of the brand and lent the gallery a sleek and modern feel.
Affinitas & Parfait
Revered brand Affinitas and sister label Parfait are known for their feminine lingerie and their wide range of sizes. Their fall collections this season utilized satin, delicate lace, and touches of flirty embroidery. Black and nude were prevalent, along with a pop of aubergine across the board from, flowing babydolls to structured long line bras. The mood was fun and flirtatious, and the models represented a range of sizes, appealing to more of the real women of today.
Lingerie Fashion Week will be making its return this August, presenting Spring 2014 collections to the market.
Do you think lingerie warrants its own fashion week? Or do you feel its success is just another passing trend?