How to Make Your Own Knickers: A Step by Step Guide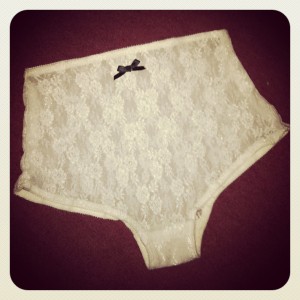 Estelle Page is an interior designer who loves all things crafty – she's a little obsessed with her sewing machine and has made everything from the cushions in her home to her French knickers. She currently writes for Lingerie.co.uk.
Do you struggle to find lingerie on the high street that you like, that fits you well, or that you can afford? Well why not make your own knickers instead? It's super easy to do and only basic sewing skills are required. If you can thread a needle, you can make a pair of knickers (honestly).
Here's what you'll need...
• An old pair of knickers or a shop-bought pattern
• Fabric
• Elastic (5mm – 8mm wide)
• Scissors
• Sewing needle or sewing machine
• Pins
• Cotton thread
Step 1 – Choose Your Fabric
Before you start, you'll need to make sure you've got the right kind of fabric. Lingerie needs to be super stretchy to get that perfect, body-contoured fit so ideally you want to choose a fabric with a four-way stretch. To check, grip a small section with both hands and gently tug horizontally, vertically and diagonally in both directions – it should stretch really easily all four ways.
If you're a sewing newbie, it's best to stick with an easy fabric such as cotton jersey. If you know your way around a sewing machine, though, why not pick out a beautiful stretch lace or even a jazzy sequinned fabric?
You might even want to pick up a couple of pieces – knickers with an opaque front and sheer back can be super sexy.
Step 2 – Make Your Pattern
You'll need a pattern to work from. These can be bought, but it's difficult to find lingerie patterns, and if you're only planning to make one pair of knickers it can be an expensive way of going about it.
Instead, grab an old pair of knickers you don't mind cutting up, and which are the same shape or style as you'd like to make.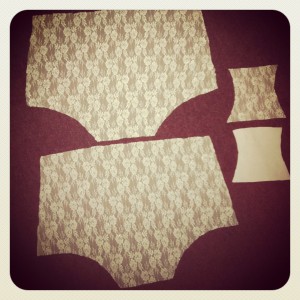 Cut along the seams to break your knickers down into the various 'pieces' and voilà, you have a pattern that's just your size!
If this is your first time sewing lingerie, I'd recommended choosing a pair with no more than three panels – one at the front, one at the back and the gusset that joins them.
Step 3 – Cut The Fabric
Lay your chosen fabric out on a flat surface. Now pop your pattern pieces on top and pin in place.
Carefully cut around each shape, being careful to leave a good 1cm border all the way round – this is for your seams, otherwise your new knickers will be smaller than your old ones! A shop-bought pattern will already take seams into consideration.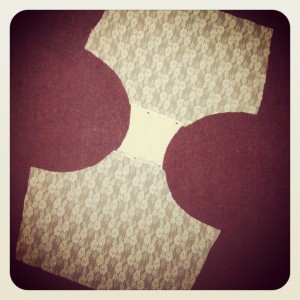 Remember to cut out two pieces for the gusset, one in your chosen fabric and another in soft, stretchy cotton to form a comfortable lining.
Step 4 – Pin It Together
Pin the back piece and front piece at either end of the gusset, so you have a sort of hourglass shape.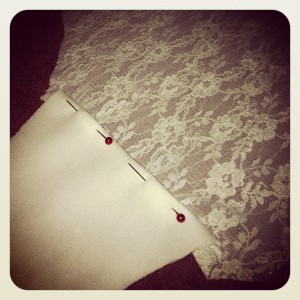 Now start on your seams – if you have an over-locker this is easy to do, otherwise you'll need to fold the seam over a couple of times, ensuring it is on the inside of the knickers so that no raw edges are visible, and then sew together.
Now fold your knickers in half, pin the two sides together, turn them inside out and sew the side seams in the same way.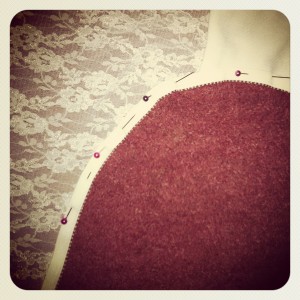 Step 5 – Add the Elastic
The rest of the edges – around the waist and legs – need elastic. Pin the elastic along each edge, folding the fabric over and tucking it under the elastic as you go.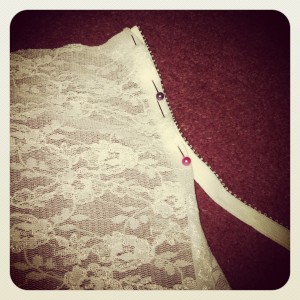 To keep those seams nice and stretchy, you need to sew using a zig-zag stitch. On a sewing machine, simply set the stitch type to a wide zig-zag just slightly narrower than the width of the elastic.
If you're sewing by hand, carefully zig-zag along the elastic, being careful not to pull the thread too tight. Use elastic thread if possible.
Step 5 – Complete the Look
Turn your knickers back the right way round and they are now ready to wear. Why not add a satin bow or a row of buttons at the front, for an even more unique look?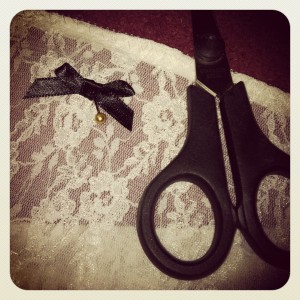 Once you're confident in your abilities, you can start sewing other pieces of women's underwear, such as a chemise or even a matching bra!