Lingerie Crush: 6 Young Brands Worth Pining Over
Disclosure: This post contains affiliate links.
It's been a wild summer this year filled with trade shows, industry events, and exciting launches, all revolving around my favorite category of clothing. My eyes have feasted on a plethora of exquisite fabrics, fine craftsmanship, and luxurious details, while my mind has been putting together my Christmas lingerie list for 2012 – a bit premature, yes but completely necessary when faced with so much gorgeousness in just a short period of time!
Now that I've had a moment to decompress and rehash the past few weeks, I am excited to share with you those special collections that have caught my eye and have me smitten to the point of obsession. Each with its own unique vision story it would be impossible for me to choose just one, so I have highlighted my top six from this season's escapades and can't wait to see what each of them has in store for us going forward.
Here are my new noteworthy lingerie crushes and why:
Crush #1: Lost In Wonderland for their breathtaking use of lace and corsetry, exclusively made with luxury vegan fabrics.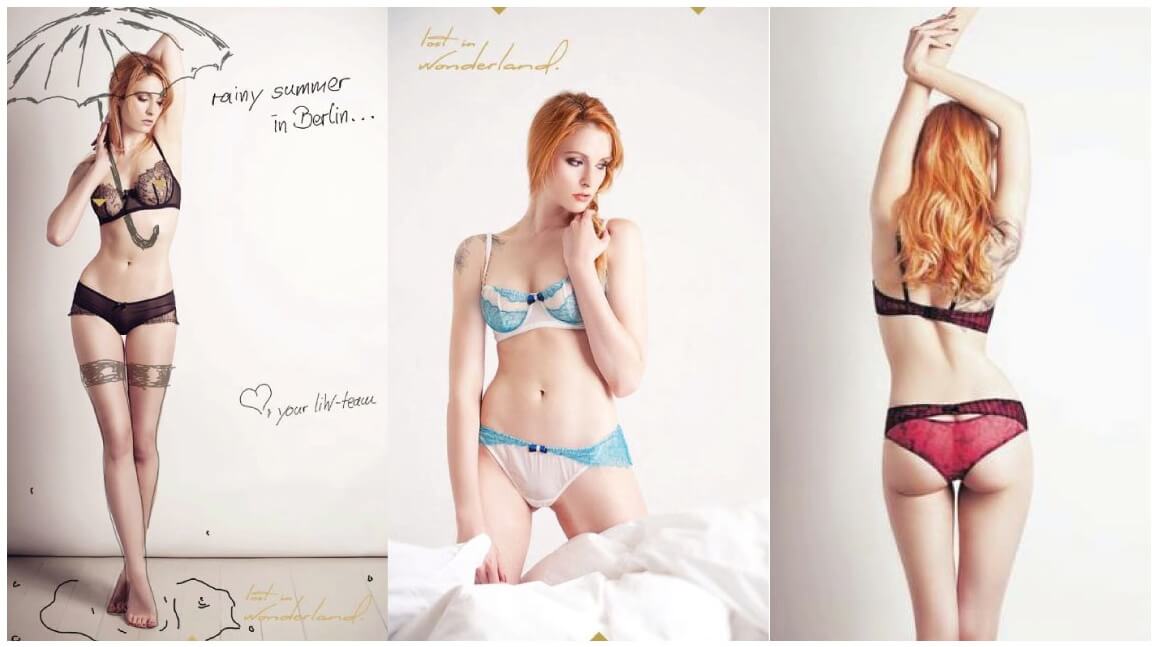 Lost in Wonderland is a lingerie and corset company that launched in 2011 out of Berlin. Though still relatively new, LIW has received their share of press due to their sexy yet playful use of luxury fabrics and offbeat body-skimming silhouettes. Their look is romantic and unconventional with hints of sensual boudoir stylings. I'm especially in love with their beautiful bespoke, corset-inspired, wedding dress in ivory and red!
Available at www.lostinwonderland.de.
See more styles at www.facebook.com/wonderland.berlin.
Crush #2: Maude and Marjorie for their sexy yet wearable pieces and their opulent Victorian-inspired accessories.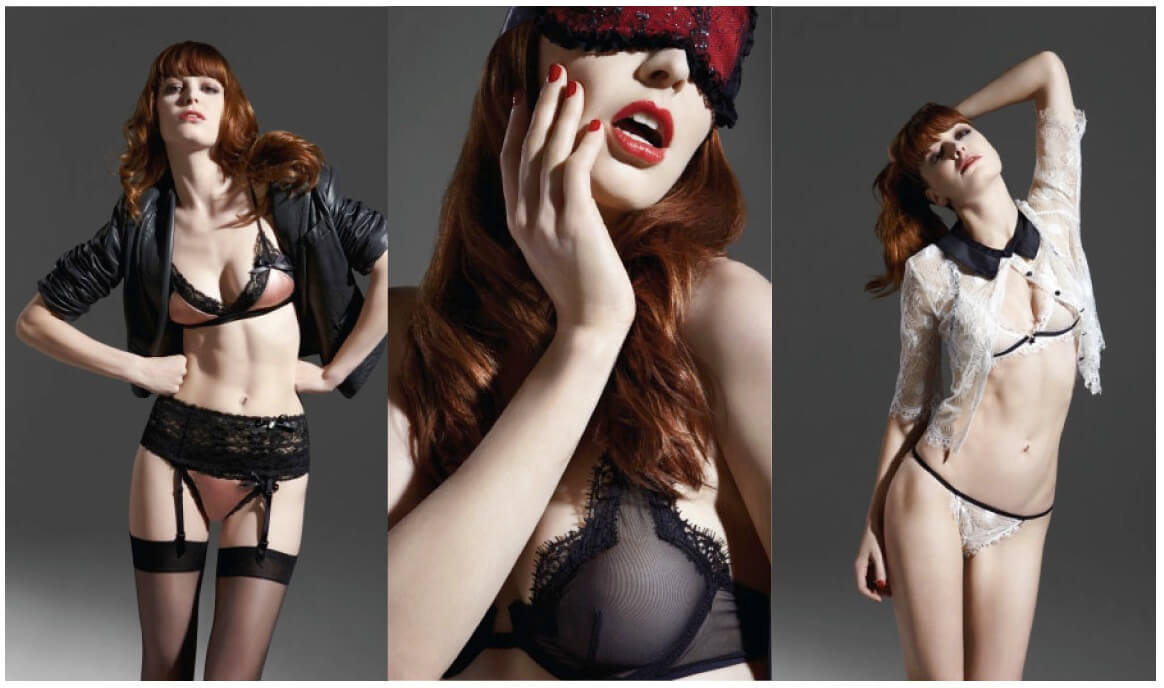 Maude and Marjorie are a French duo specializing in feminine lingerie with ornamental elements and a soft, Parisian aesthetic. Both fashionable and functional, their designs are meant to appeal to women who want to feel ladylike yet comfortable and free. While their romantic accessories collection is darker and more mysterious, the beachwear collection is also worth a look for their ultra-feminine components in easy-to-wear shapes.
Available at www.maudandmarjorie.com.
See the photo shoot at http://www.youtube.com/watch?v=jQG_Hjel1pg.
Crush #3: Naked Princess for their multi-category offerings and artisanal take on an all-natural lifestyle brand.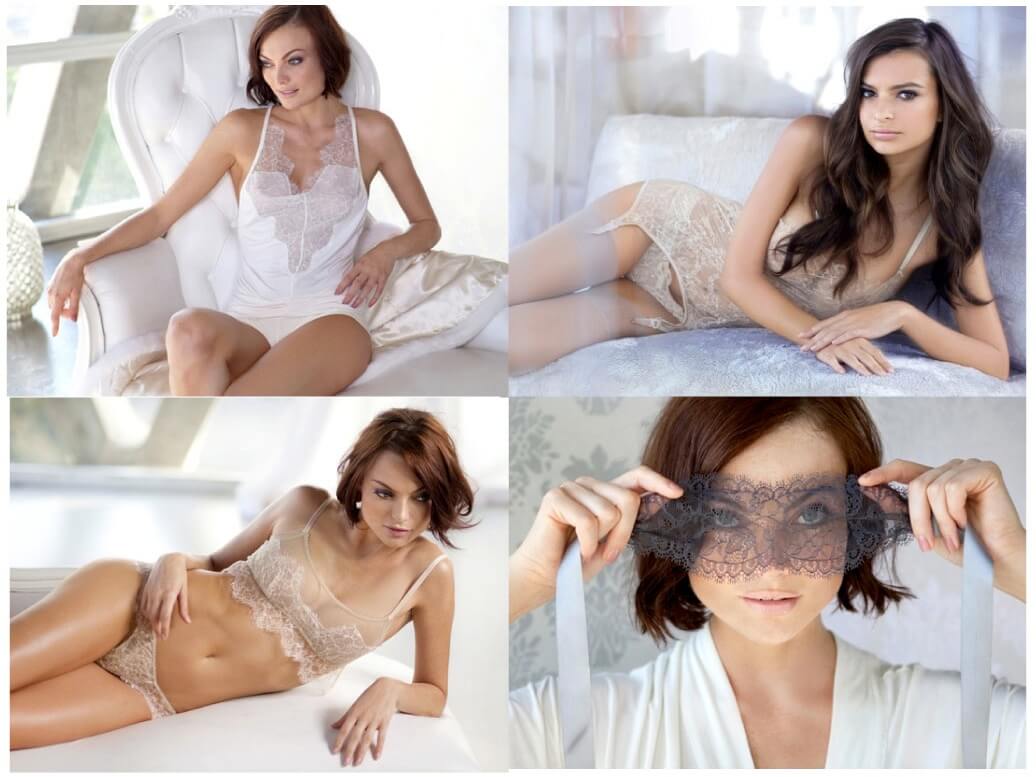 You may have heard of new luxury lifestyle brand Naked Princess by now, as they have been garnering much attention since their launch early in 2012. While NP offers expertly curated and crafted lingerie pieces with an air of femininity and delicate elegance, their all-natural beauty line cannot be ignored. Their chemical-free scents, lotions, and makeup are also free of animal byproducts and testing, and offer the perfect sensual compliment to their soft and tactile lingerie pieces. And all of their products are handmade in the USA, making this socially and ecologically conscious new brand a go-to for all your beauty needs.
Available at www.nakedprincess.com.
Crush #4: Tallulah Love for their romantic glamorous offerings with hints of vintage charm.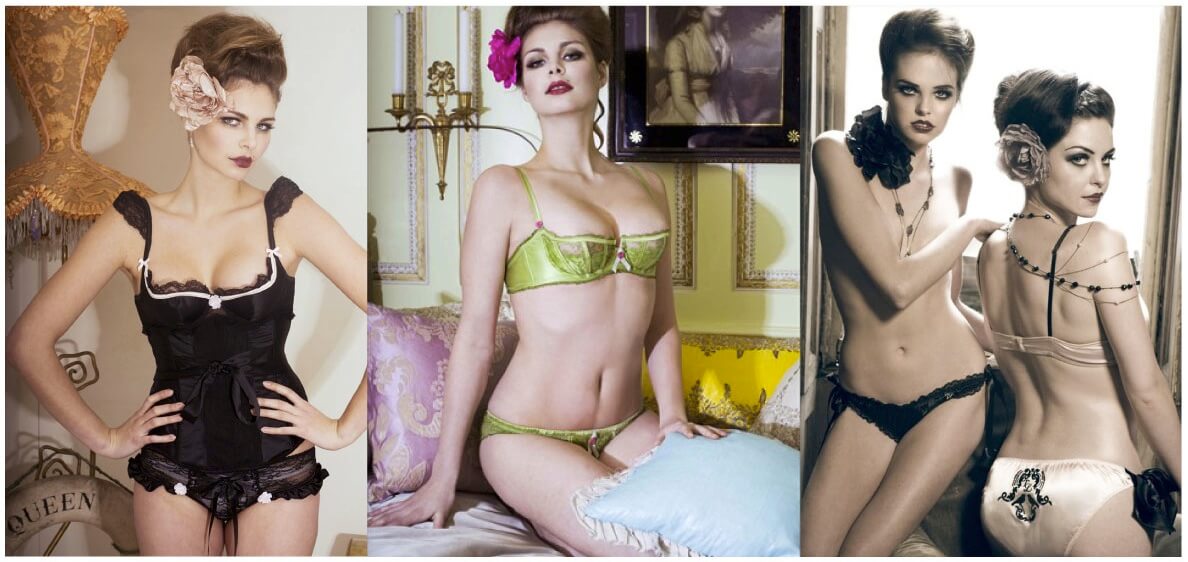 UK-based Tallulah Love was founded in 2010 and has been moving full speed ever since. The enchanted romance of each collection emulates the glamorous styling of the 1940s Hollywood starlet, with sensual combinations of satin and lace paired with cheeky silhouettes and ruffles galore. The diverse color palette compliments these vintage silhouettes, lending the collection a fresh and updated ambiance and exciting viewers with their captivating and provocative photo shoots.
Available at www.tallulahlove.com.
Crush #5: Amulette for their sentimental lingerie and loungewear meant to inspire love, magic, and happiness.

Amulette has been charming women since 2008 when it began as a French-inspired brand out of Columbia. The soft, unstructured pieces evoke an emotional response with their quirky styling, peaceful colors, and cozy sensibility. Each piece is manufactured with love and comes with an amulet charm to bring prosperity, happiness, and love to the wearer. But in my opinion, Amulette doesn't need a lucky charm to lure in fans, as their sweet and sophisticated designs are charming enough!
Available at www.amulettelingerie.com [Editor's Note: As of October 2014, this site - Amulette Lingerie - appears to be defunct] or www.anthropologie.com.
Crush #6: Lazy Eight for their blend of form and function using innovative structured lines mixed with bold, vibrant colors.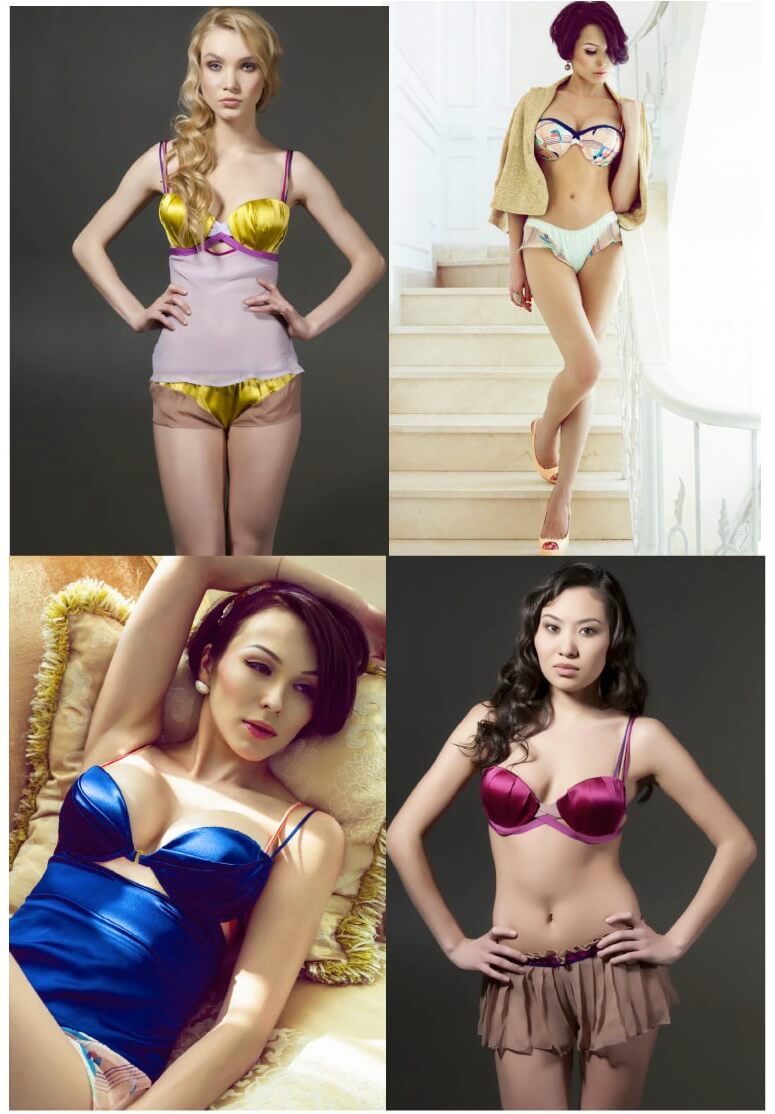 Lazy Eight has wowed me with their unique take on functional lingerie. Launched in 2010 in Kazakhstan, the label's roots are visible in its foundation and aesthetic. Fabrics are rich in satin and chiffon while the use of pleats and fabric manipulation creates clean yet delicate lines. The Lazy Eight signature underband is a distinctive technological concept in itself, utilizing elastic bands to create the uplift and support of conventional foundation bras. Perfect for anyone looking for that much-needed support while still maintaining a sexy sensibility.
Available at www.lazyeightlingerie.com.
Do you have any new lingerie crushes this season? What are some of your favorites and who do you hope will stick around in the long run?