"Real Women, Real Bodies": Why the Lingerie Industry Has a Real Problem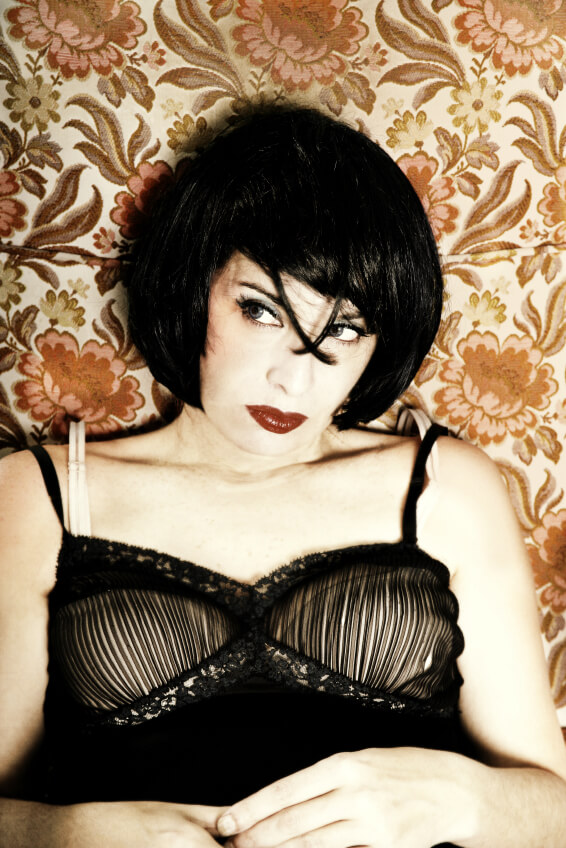 Much like last year's post on
"Why Doesn't the Lingerie Industry Like Women of Color?"
, today's article is on a subject very close to my heart, and I've reached a place where I can't be quiet about it anymore. As I said in the women of color piece linked above, "The Lingerie Addict is about
all
aspects of the lingerie community, even the parts I don't really like."
I'm sure you've noticed the media's obsession with "real women" lately. From Dove and Nike's ads in 2005 to Glamour magazine's incredibly popular "
normal woman
" of 2009 to the respective campaigns of lingerie companies like Cake, Bravissimo, and Ultimo (all in 2010), the public can't seem to get enough of real women. But here's the question no one's asking:
What in the world is a "real woman?"
I love the idea of celebrating curves, and I am all for more diversity in the lingerie industry, but why does it have to come at the expense of implying some women (usually, thinner women) are "fake?" Women come in all shapes and sizes, and they're all real. And there is nothing positive about saying otherwise.
Futhermore, these "real woman" campaigns don't expand our notions of what is beautiful. Take a look at the images in this post, taken directly from the lingerie brands mentioned above. There are almost no women of color. There's not a scar, tattoo, or piercing to be seen. And everyone has perfectly straight hair and utterly flawless skin.
Now, I understand that a big part of advertising is selling an ideal, and I'm okay with that. But what I'm
not
okay with is, as
Jezebel
so eloquently put it, "the somewhat creepy trend of casting real women to represent 'the rest of us' while still adhering to strict representations of what is traditionally considered beautiful." To be perfectly honest, I find that even
more
disingenuous than traditional advertising because at least then no one is pretending that the model represents me.
If lingerie companies really want to empower women, if they really want to broaden the definition of beautiful, then they should do that... not by promoting false and arbitrary distinctions like "real women," but by recognizing all women --- of every shape, size, and color --- are beautiful.
What do you think? Is there a problem with this "real women, real bodies" trend? Is it a non-issue? Share your thoughts in the comments below.
Image Credits: Crystal Renn for V Magazine, Bravissimo, Cake Lingerie