A Plus Size Revelation: Elomi Lingerie Spring/Summer 2018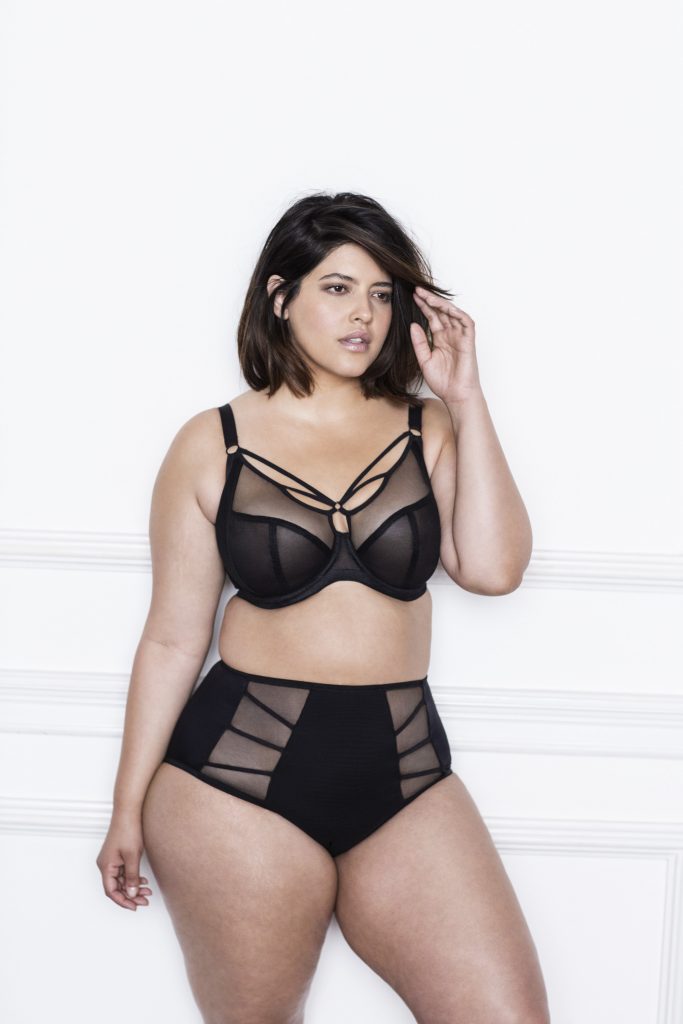 In the past, Elomi Lingerie was always a bit of an "also ran" for the Eveden Group/Wacoal Europe. The group consists of the brands Elomi, Freya, Fantasie, and Goddess (as well as formerly Fauve, now defunct, and Huit, now sold to another company), all under the umbrella of Wacoal, one of the largest lingerie companies in the world.
As a plus size brand, they were important, necessary even, to Eveden's brand mix and retailer appeal, but it was clear that they weren't the jewel of the group. When it came to design, the other sister labels, like Huit or Freya or Fantasie or even Fauve, took precedence.
Well, after a shakeup a couple of years ago with the executive team, everything seems to have changed. Elomi has blown me away for the last couple of seasons, and the label shows no signs of slowing down. It's as if the brand suddenly realized they could do something no one else could do: offer fashion-forward bras in trendy silhouettes that also fit really well. Because it's one thing to make a trendy bra. It's an entirely different thing to make a trendy bra that fits.
Not only have Elomi's most recent collections been astounding, I've also noticed how the brand has changed their marketing strategy. Many lingerie brands still actively avoid the internet (much to my confusion...the web isn't going anywhere), but Elomi has begun to embrace both plus-sized bloggers and plus-size media outlets, which is wonderful. So many of Elomi's target customers don't know the brand exists, and one of the best ways to change that awareness is to get your garments on influencers...so your customers know what to ask for in their local boutiques and department stores.
Finally, I am in love with Elomi's latest lookbook. One perhaps little-known fact about Elomi is that Ashley Graham used to be their primary model before becoming a celebrity and fronting her own lingerie line. It always felt like Elomi didn't know how to take advantage of Ashley's natural star power. That's neither here nor there now, of course, but I do like how the brand chose Denise Bidot for their latest lookbook campaign.
Denise, who's modeled for everyone from Nordstrom to Chromat, is a well-known face in the plus size modeling world. Her presence elevates the brand, encouraging people to give it another look as a fashionable label that has something new to offer.
Elomi's bras are available up to a 48 band and a UK K cup (note: their most fashionable styles usually go up to a 46 band or a JJ cup). Knickers go up to a 4XL.
It's important to know that Elomi is a dedicated plus size brand that cares passionately about fit. They're not a company "dipping a toe" into plus, nor are they a fast fashion company churning out throwaway product just for a press release. Elomi is a brand that's here to stay, and they're here to make lingerie that will last and feel as beautiful as it looks.
Whatever you're doing Elomi, keep doing it. I'm so excited, and I can't wait to see what's next.