I Wrote a Book! Announcing In Intimate Detail: How to Choose, Wear, and Love Lingerie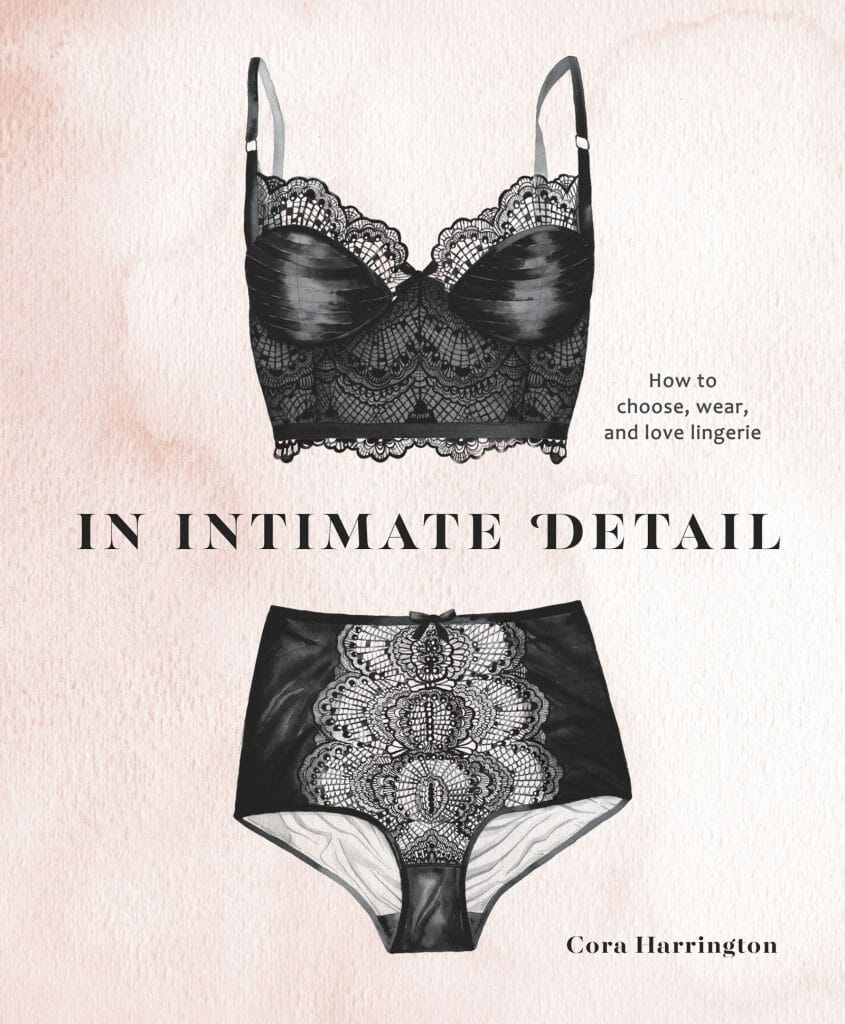 Want to jump straight to pre-ordering? Click here! 
I tried to come up with some kind of catchy or witty introduction, but I can't because I'm just too excited. I can finally share what I've been working on for the the last year - my debut book from Ten Speed Press, titled In Intimate Detail: How to Choose, Wear and Love Lingerie.
It's hard to put into words how I feel right now. For most of the past year, my book has existed mostly as an idea, an outline, a manuscript. It's been a dream. But now that there's a cover, a release date, and people can place orders...it feels so real.
Writing a book is something I've had on my wishlist for awhile, but it always felt like one of those pie-in-the-sky type things. Other people are book authors. Not me. But I said yes when asked to write this book because I felt like I had something to say.
Many of you know my background. My first career was in nonprofits. For most of the last decade, I've lived on the West Coast. To a lot of industry people, I'm an outsider, an interloper. But instead of seeing that as a negative, I firmly believe it's a positive. Being an outsider means you ask the questions other people take for granted. It means you explore and you inquire and you refuse to accept the status quo.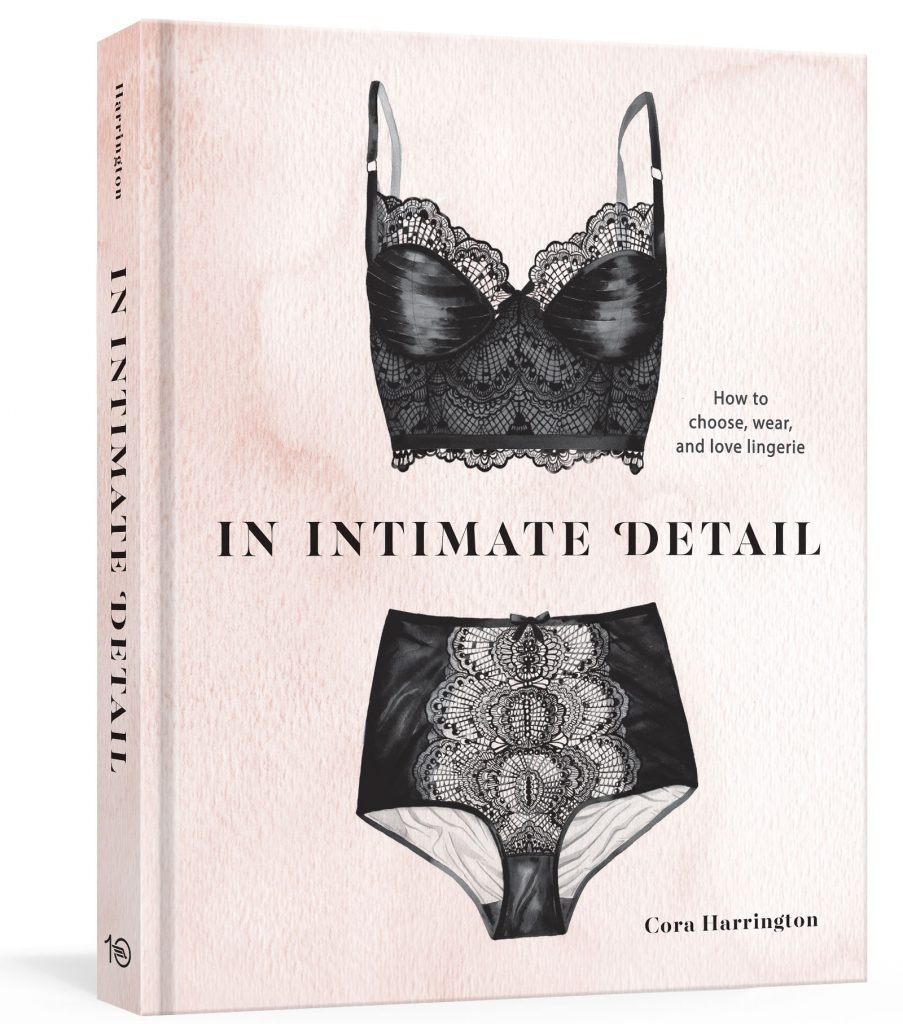 Over the last ten years of lingerie blogging, I've learned so much about intimate apparel, and this book shares what I know with you. Lingerie is a strange, confusing world. So much of the "information" out there is actually misinformation, rooted in myth and superstition. But fiction doesn't help when it comes to making the right lingerie decisions for your taste, lifestyle, size, and budget.
In Intimate Detail pulls back the curtain, sharing the kind of insider knowledge many experts take for granted. It's an honest, judgment-free guide you can turn to again and again - not just this year or next, but 5 or 10 years from now. I wanted In Intimate Detail to be a book you could feel comfortable giving to your mom or sister or cousin or aunt, to a friend who's new to lingerie or recently transitioning, or to a spouse who's recently entered menopause or been diagnosed with breast cancer.
After reading this book, you'll not only know the language of lingerie - the terminology and definitions you need to help find the pieces you want - you'll also know "hidden" information like the purpose of bra seams, the difference between a fabric and a fiber, and the qualities of different types of lingerie materials. And, of course, the book has size charts, sample wardrobes, and appendices for various fit concerns, such as lingerie for trans women, pregnant people, and those with disabilities.
More than anything, I want In Intimate Detail to feel like a warm, welcoming invitation into the world of lingerie. It's the kind of book you can curl up with wrapped in your favorite blanket holding a cup of tea. It truly represents everything I wish I'd known when I started blogging, and it's the best book I could possibly write. If you love lingerie or if you love The Lingerie Addict, then you'll love In Intimate Detail.
One thing you'll notice, especially if you view the preview images on this page, is that In Intimate Detail has no photography. Instead, the book is full of beautiful watercolor illustrations by Sandy Wirt. That's intentional. I want you to imagine yourself in this pieces. To fully immerse yourself and be open to all your possibilities...even if they're options you've not considered before. In Intimate Detail will help you build the lingerie wardrobe of your dreams. Because you deserve beautiful underthings. And you deserve to feel beautiful in your lingerie.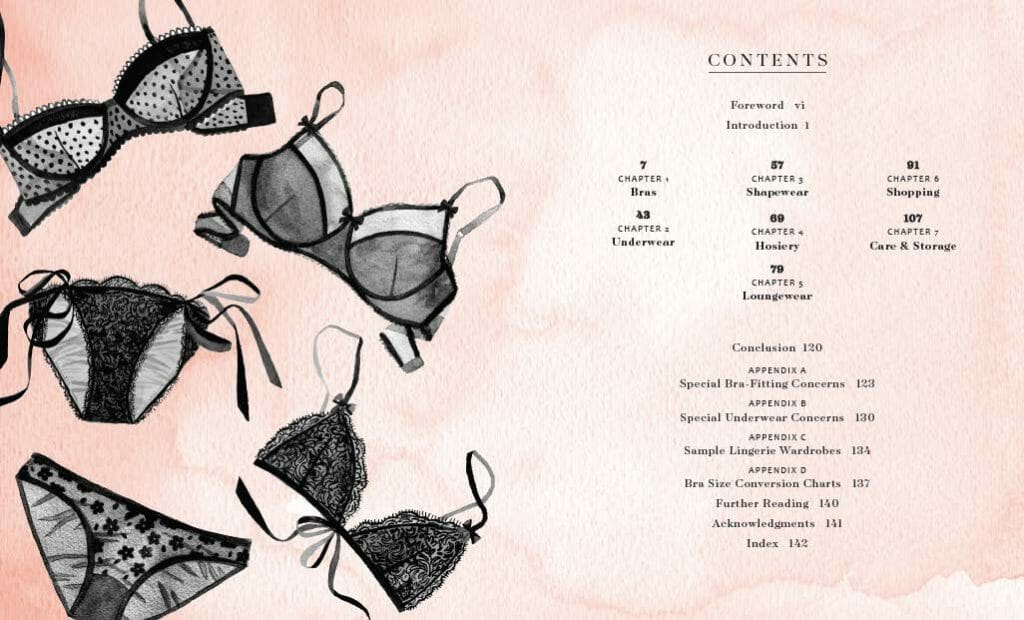 In Intimate Detail will officially arrive in-stores on August 28, 2018, but you can pre-order and reserve your copy now. Pre-ordering not only ensures you get one of the very first copies, it also gets you a few special goodies we're putting together just for pre-order readers.
It's hard to put into words just how happy I am right now. I'm so happy with the book and the cover and the art. I'm happy with the foreword from the legendary Dita Von Teese. I'm happy you're here to share this moment with me. And I'm happy about the book tour I'm planning for later this year where I'll get to meet some of you.
You can pre-order In Intimate Detail from a wide range of booksellers including Amazon, Barnes & Noble, Books-a-Million, iBooks, Powell's, Hudson Booksellers, IndieBound, and Penguin Random House. And please tell your friends! Share the cover, share sneak peeks, and let's help everyone discover the power of beautiful lingerie.
One last thing! When you place your pre-order, email me a screenshot or forward a copy of your receipt to [email protected]. I want to make sure you get on the list for the pre-order goodies the publisher and I are putting together (It's going to be a really special exclusive, and it will only be available to pre-orders.).
I don't talk a lot about myself and my feelings online, but this is simultaneously the most excited and the most scared I've ever been. But it also feels like the moment I've been waiting for ever since I started blogging. Lingerie is for everyone to enjoy. I firmly believe that. And if you believe it too, then In Intimate Detail is for you.