Sale Lingerie of the Week: Arlotta Cashmere Blocked Robe
Disclosure: This blog post contains affiliate links.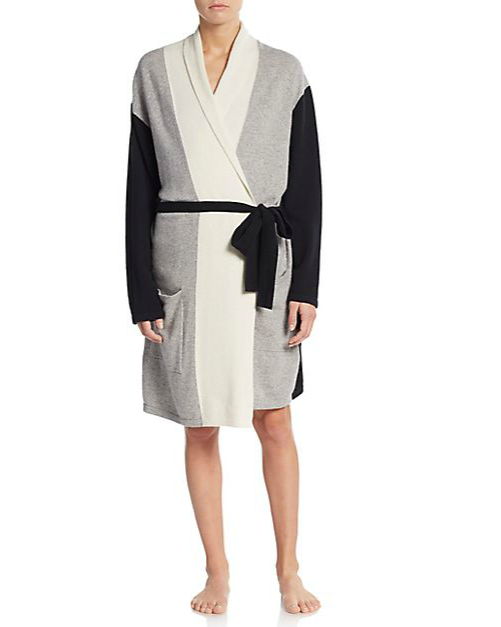 First things first, I can't take credit for this week's Sale Lingerie of the Week. That distinction must go to Caro, formerly of The Lingerie Lesbian, now of Caroline Z.
I tweeted about wanting a cashmere robe for this winter, and Caro linked me to this amazing find by Arlotta, via Saks Off 5th. I've heard a little of Arlotta before, mostly through Journelle. They seem to be one of the more popular names in luxe, cashmere sleepwear and are carried everywhere from Soma to Nancy Meyer.
There's a couple of things to love about this robe, and the first is, obviously, that it's made from cashmere. But I also appreciate the neutral-toned color blocking. It turns this robe into something unfussy and accessible...something you can definitely see yourself wearing everyday (as opposed to the trap of saving it for special occasions).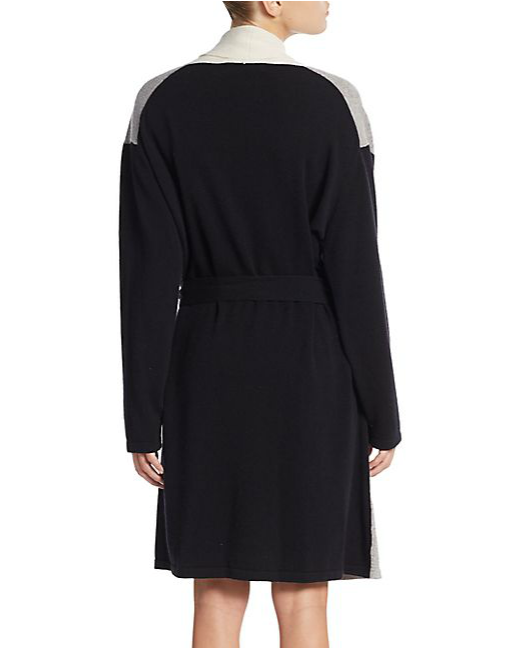 At $109.99, the Arlotta Cashmere Blocked Robe is 80% off its original price of $550. I wouldn't dare call that "cheap," but it is certainly more affordable. And, not to think too far ahead, but if you're looking for holiday gifts, this could be a good one.
Sizes currently available are S-L. You should assume limited inventory and stock that could sell out at any time.
Do you have any thoughts on the brand Arlotta? If you've tried them before, what did you think? And what are your feelings on the concept of cashmere loungewear and intimate apparel anyway?