Lingerie of the Week: Plum Pretty Sugar 'Calandre' Chemise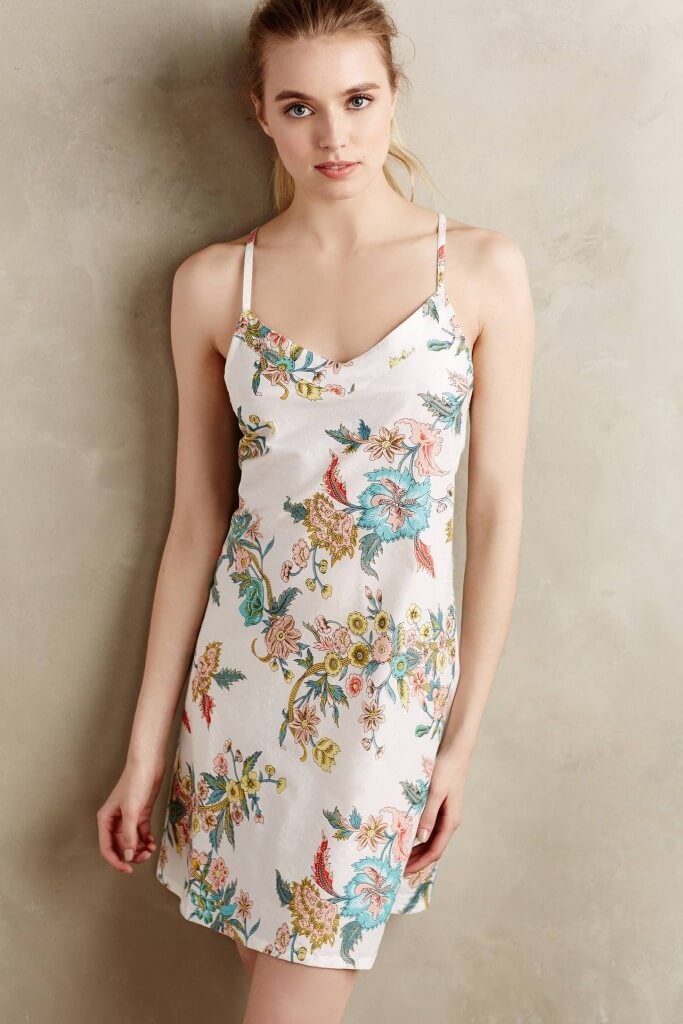 Where I live, we don't have air conditioning. Most homes don't have it. Most apartments don't have it. Businesses sometimes will, but even then, you're just as likely to see your fave coffeeshop or bar open some windows and turn on some fans. Coming from Georgia, I was shocked at the lack of central air when I first moved to the Puget Sound area. At this point, I imagine it's just as much a cultural thing as a practical thing, but now that temperatures are getting warmer, it's time to start aggressively planning ways to stay cool.
My current apartment is west-facing, which means I get the full and glorious brunt of the sun for roughly nine hours per day. By the evening, even with fans going and windows open, it's feeling pretty balmy indoors. So around this time of year, I switch from pajama sets to chemises. Body skimming, loose-fitting garments are the name of the game, and fibers like bamboo, cotton, and silk are where it's at. As much as I love my vintage nylon slips (and I truly love them), synthetics just aren't breathable enough for the sticky days of summer.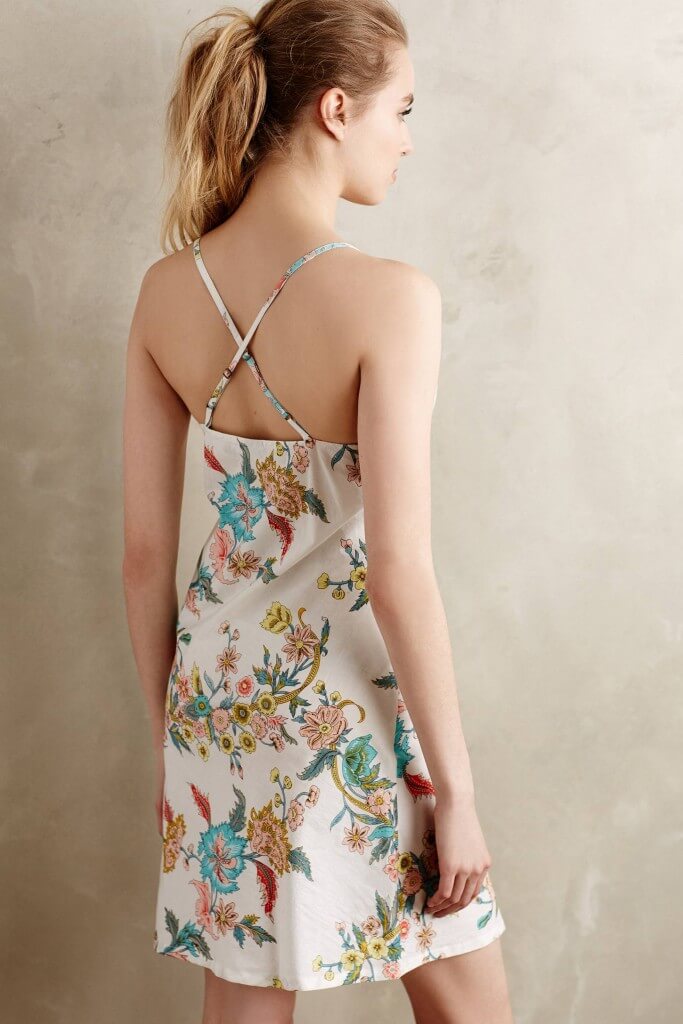 All that brings me to the Calandre Chemise by Plum Pretty Sugar, available from Anthropologie. Plum Pretty Sugar is a brand I know mostly though bridal magazines and wedding editorials as they've more or less stayed away from the traditional lingerie tradeshow circuit. However, their robes seem to be a big deal among wedding parties, and when I saw the price, I understood why. A cute, short, knee-length robe for only $65? That's a very accessible figure for many, and it's part of what drew me to this chemise. The print, plus the fact that it's a designer label, had me expecting a price tag that was $30-$50 more. But $68 for a cotton chemise? Well, that's pricey enough for it to feel like a treat, but not so expensive that I have to feel afraid to wear it. It's the intimate apparel sweet spot.
As of this writing, only sizes Small and Large are still available. According to Plum Pretty Sugar's size guide (which differs from the one on Anthropologie's website), a size Large fits up to a US 10, which is fairly typical for any "designer" lingerie. I've searched Plum Pretty Sugar's actual website, and while I don't see this exact chemise (leading me to believe it's an Anthro exclusive), I do see what I think is the same print on a robe, pajama short set, romper and sleep shirt (search for "beckoning creatures"). There are also more sizes available on Plum Pretty Sugar's website; both XS and XL are options which fit sizes 0 and 12, respectively.
If you haven't heard of them before, what do you think of Plum Pretty Sugar? Is this a brand you would try? And what lingerie helps to keep you cool in the summer?