Lingerie of the Week: Panache Clara Balconnet Bra
Disclosure: This blog post contains affiliate links.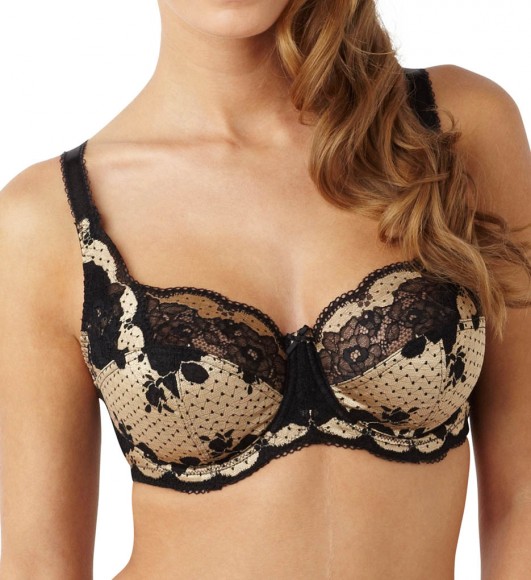 I know, I know… I just featured Panache's Floris Balconette Bra a couple of weeks ago, so it may seem a little soon to have a Panache bra for our Lingerie of the Week post again. But I'm really liking their colors for this season, and the winter version of their classic 'Clara' style is gorgeous black and gold is simply stunning.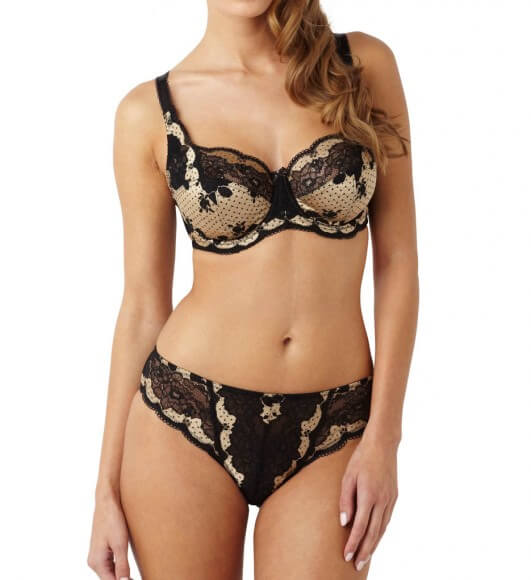 As far as brands I wear personally on a day-to-day basis, Panache isn't one. They're a full bust specialist, which means their bras are constructed differently than brands that focus on A-D ranges. However, I'm a huge fan of their aesthetic, and of the fact that they offer beautiful, supportive bras (like this one) in up to a K cup. I know from the questions I get in in my inbox that many women who wear a DD cup and up feel like their options are limited, and Panache is proof positive that there are truly amazing bras available for fuller busts.
The Panache Clara retails for $62.00 and the matching panty (shown above) is $32. The bra comes in sizes 30D thru 38K, and the knicker is sold in sizes XS thru 3X. If you like this style, last season's blue/gray colorway is also still available in limited sizing for $44.95 (the blue/gray matching panty is $19.95).
Have you tried Panache before, and, if so, are you a fan? And if you're new to the brand, is the Clara a style you'd buy?