A Little Bit of Lace: LoveHoney Lingerie Autumn/Winter 2020
Disclosure: This article is a sponsored post from Lovehoney Lingerie.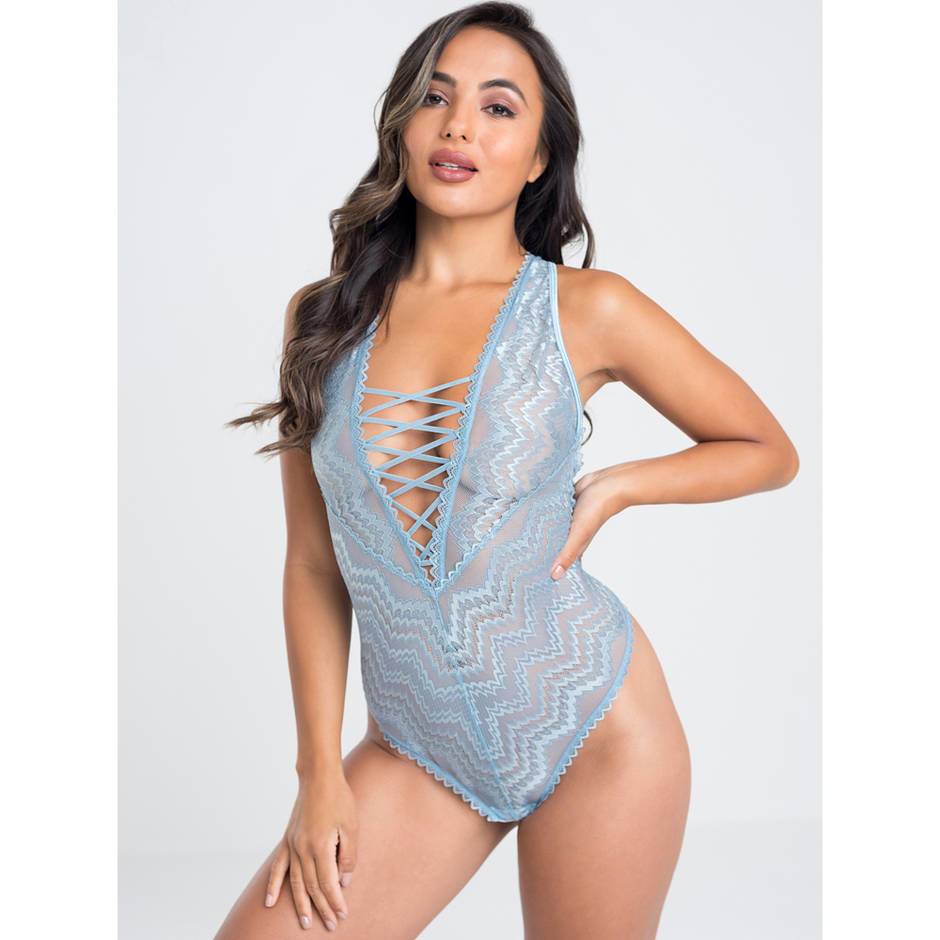 It should come as no surprise that I spend hours - literally hours - each day looking at lingerie. Lookbooks, new collections, sale sections...whatever I think will help you, my readers, I'm looking at it and looking for it. And one thing I've gotten more demand for, on pretty much every platform, is more budget-friendly lingerie.
Words like "budget-friendly" and "affordable" mean something different to everyone. However, for me, I consider "affordable" to be right around the $40 or less threshold. And one of the best tips for finding beautiful lingerie at an affordable price is to go to brands that specialize in that category. Which is exactly what Lovehoney does.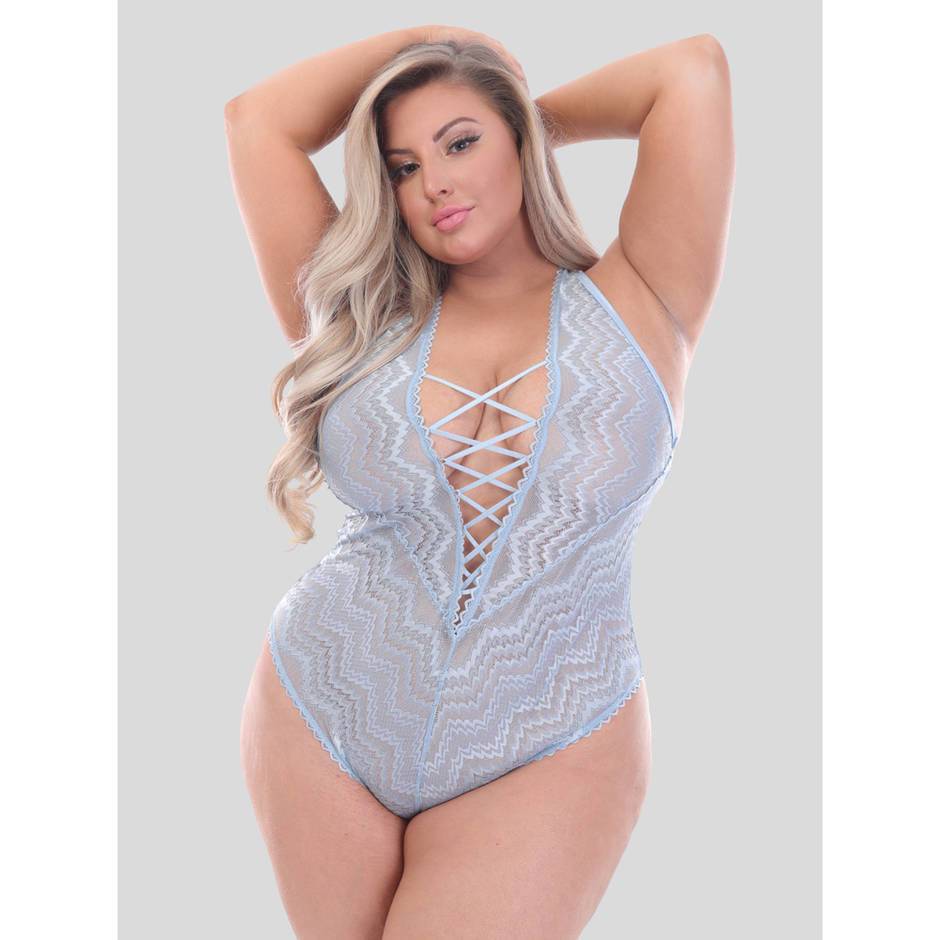 As you know, the boudoir side of lingerie is not TLA's specialty. So it may surprise you that we're talking about a pleasure-focused brand like Lovehoney. But there were two collections in particular I felt I had to share for this new season: the Serenity and the Passion Flower ranges. Specifically the Serenity teddy and the Passion Flower bra set and teddy, all of which are featured in this post.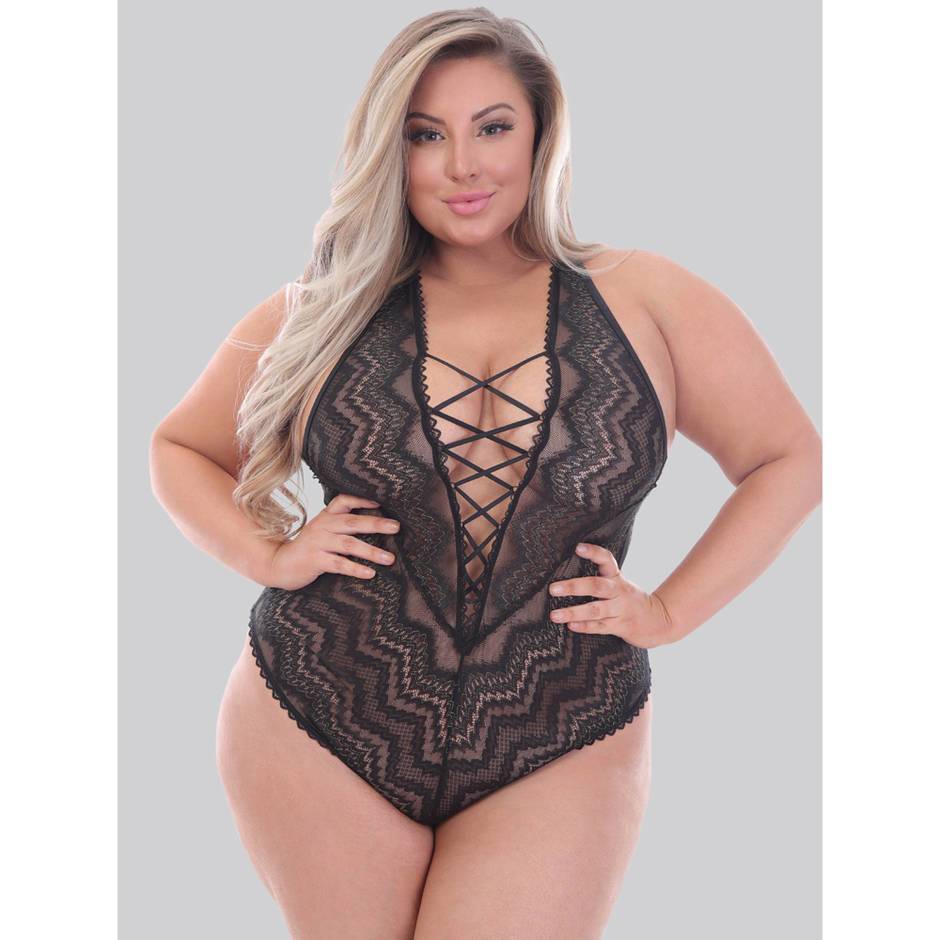 To be totally honest here, I can't tell you if I prefer the ice-blue version or the black version of the Serenity Teddy. But what I can tell you is that this geometric lace is exactly the sort of thing I'm into right now. It's also perfectly on-trend as more and more lingerie shoppers move away from traditional florals and into more graphic designs. I love how the lines of the lace wrap around and frame the body, while the lacing detail at the front make this perfect for lingerie-as-outerwear attire.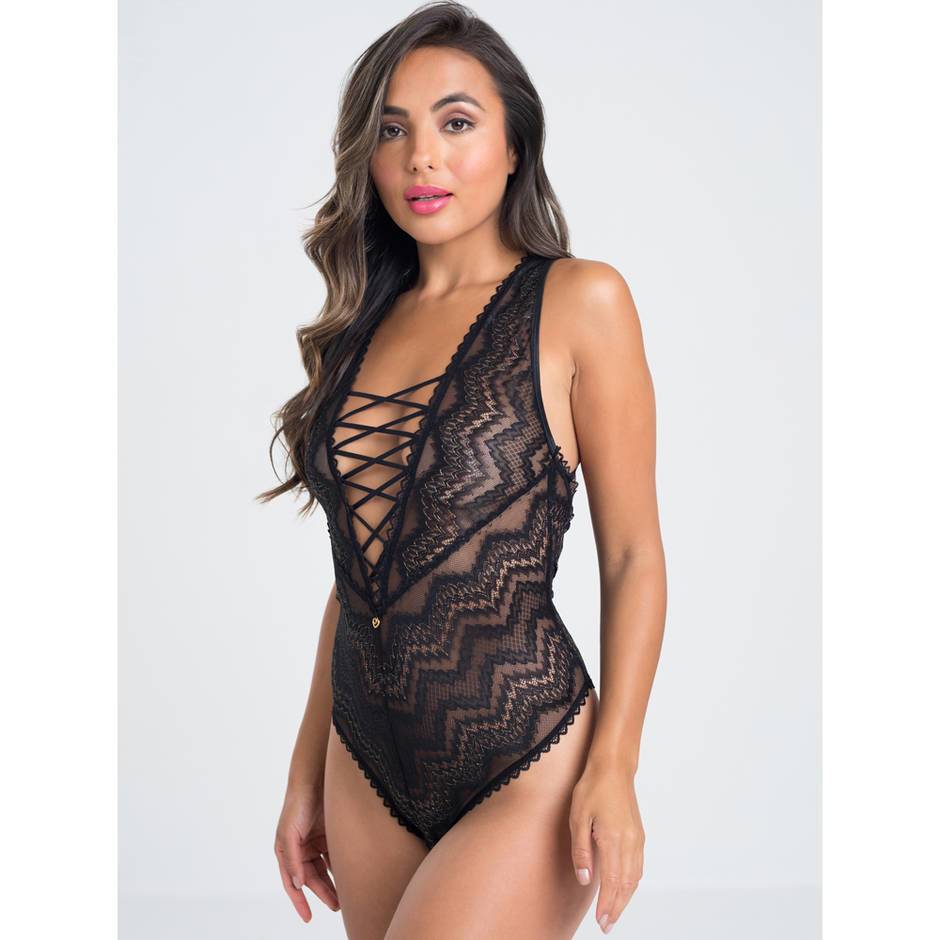 When it comes to style, for the black colorway, I'm envisioning loose black slacks, a half-open white button down, and this teddy underneath with the lacing details just visible. For the blue, you can't go wrong with faded jeans, and a white shirt tied into a knot at the navel. I might even go with a wide neckline top, so you can see the lace of the teddy. Though it's not yet officially holiday shopping season, if you're thinking of purchasing this as a gift - for yourself or someone else - I wouldn't wait.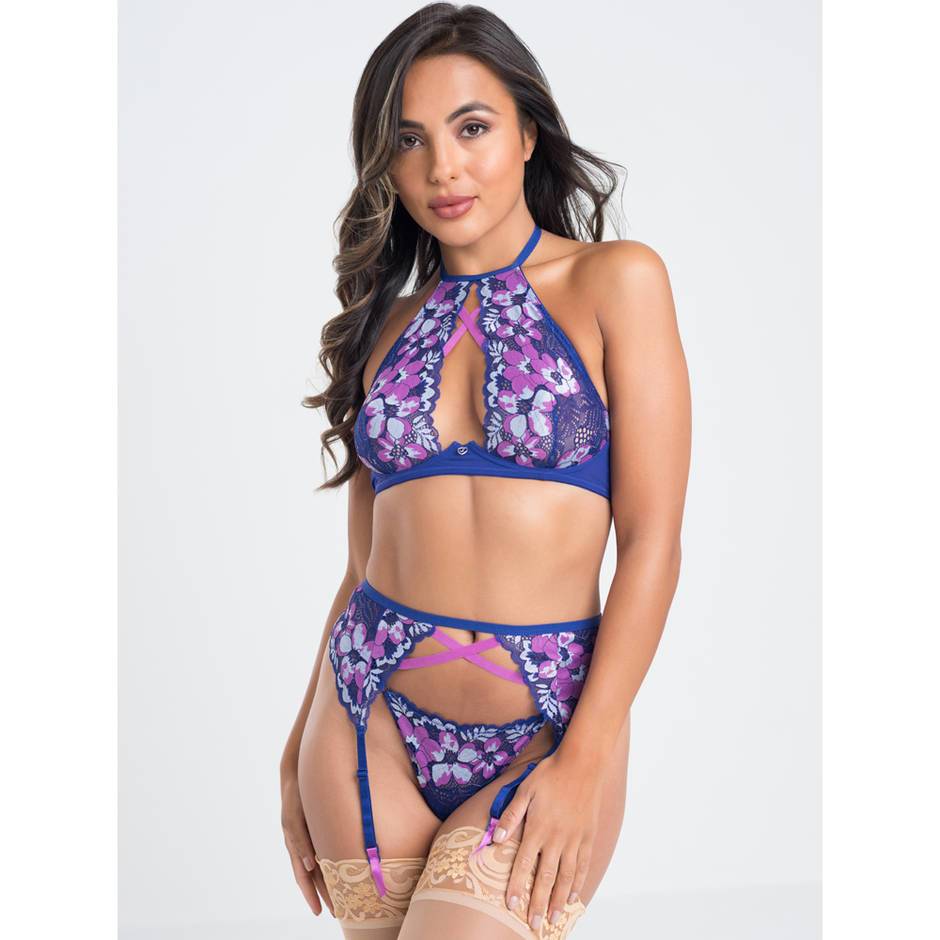 As for the other range, the Passion Flower, I adore the bright, cheerful colors. Right now, it's officially autumn, but winter will be arriving soon. It's been a hard year for a lot of us, and the uplifting purple of this floral lace just feels...happy. I could see also styling the halterneck bra as a lingerie-as-outerwear look, but for me personally, the piece I'm most likely to wear from this collection is the babydoll. Mostly because loungewear is basically what I'm wearing all day anyway.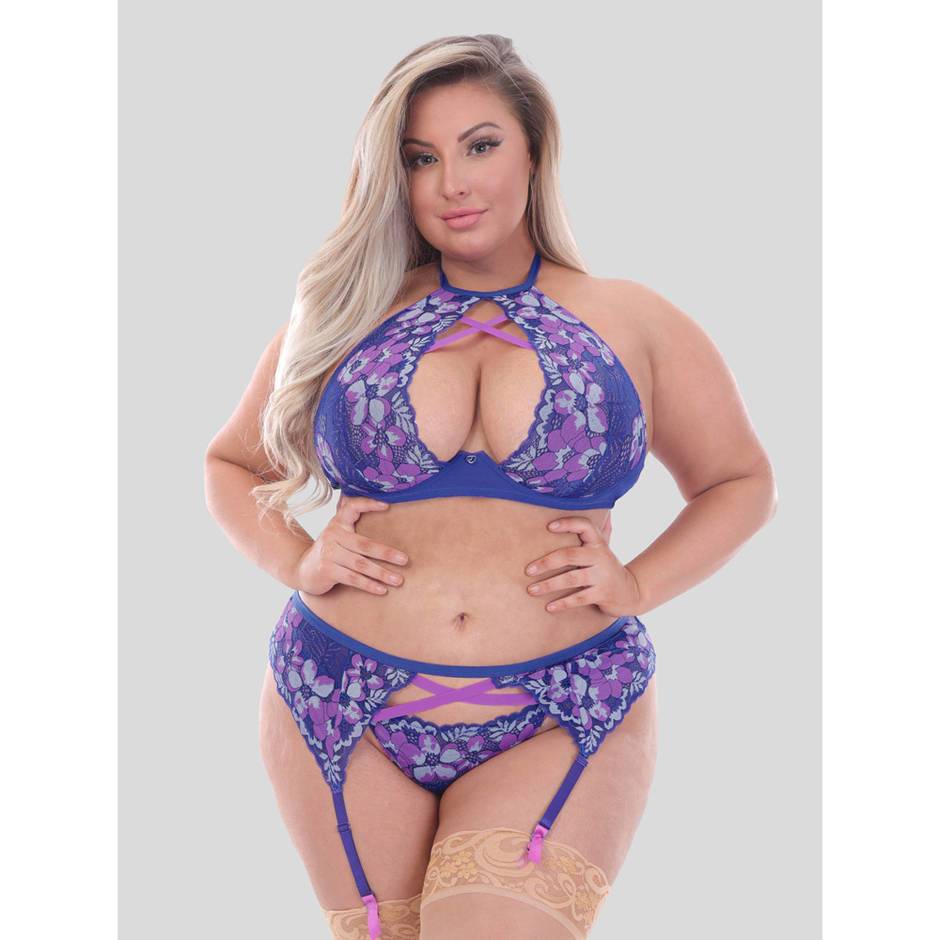 Though Lovehoney is a British company, it also has offices and warehouses in both the US and Australia, which means if you're based in one of those countries, you don't have to worry about international shipping delays, duty fees, or currency conversion...all things that matter more than ever right now.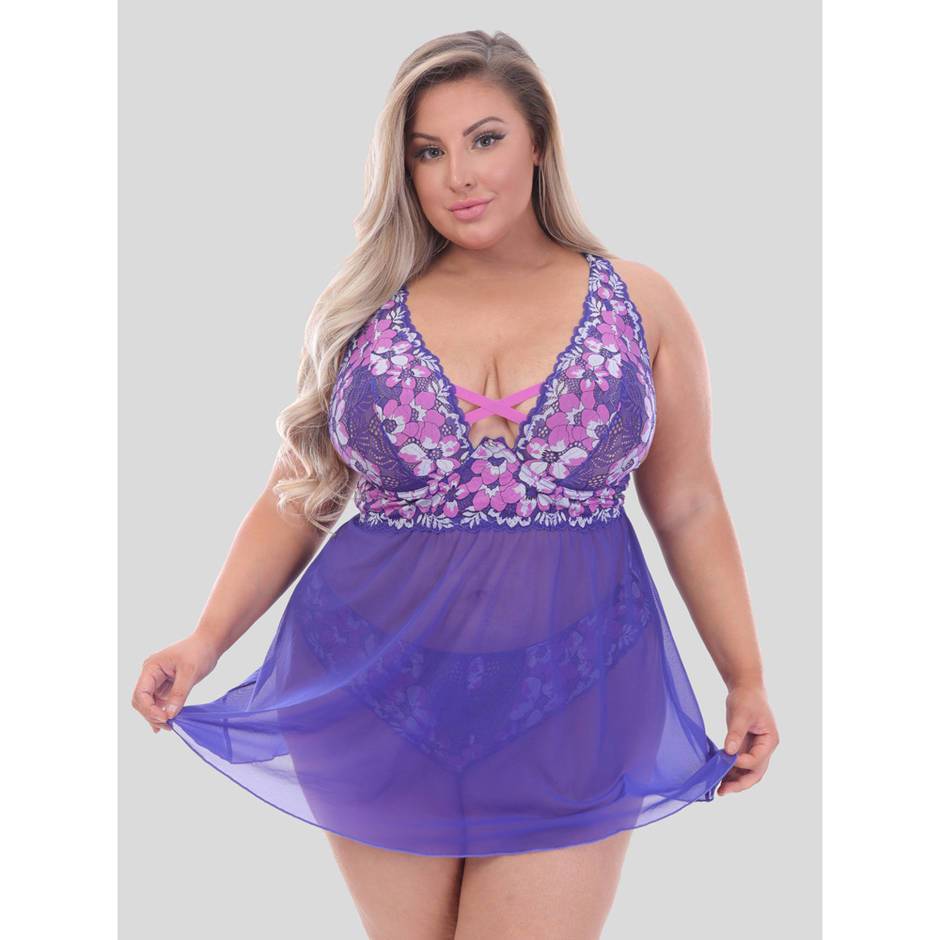 In addition, every Lovehoney item comes in plain packaging with a 1-year warranty (!!!) if you're registered with the site. And as you can see from this article, Lovehoney offers the entire range in plus sizes too, with details identical across the size range so all customers can have the same lingerie.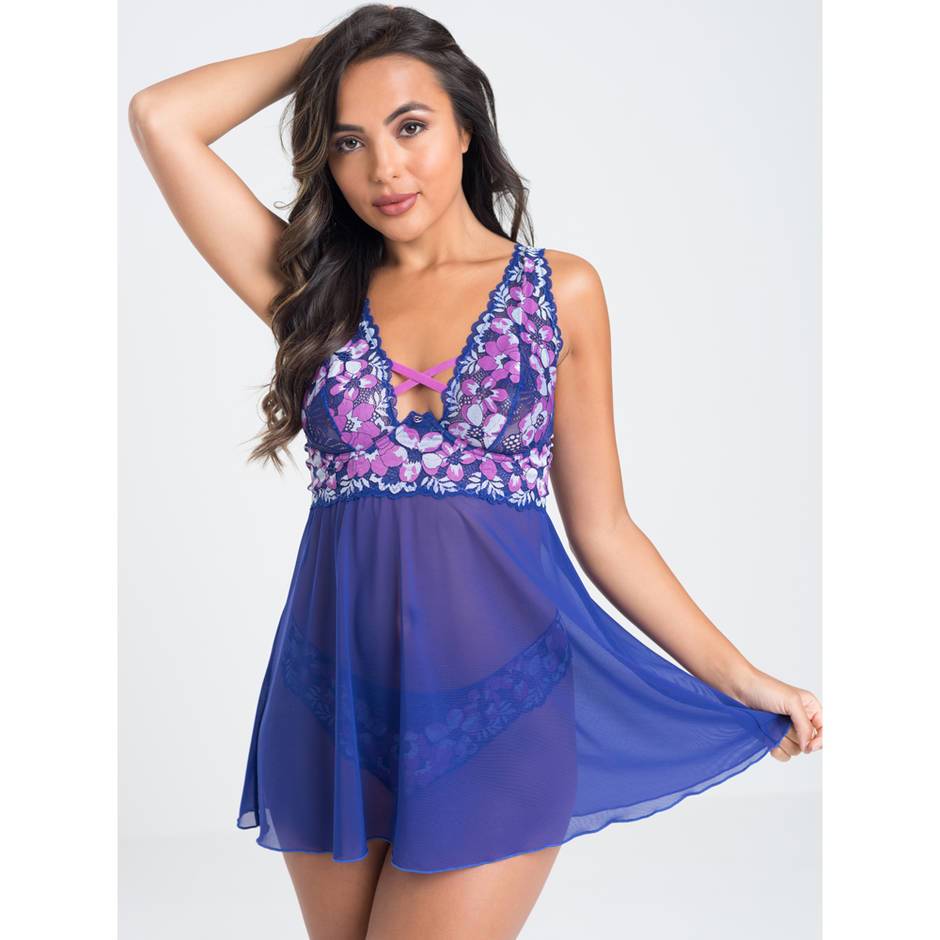 If you've purchased from Lovehoney before, I'd love to hear your experience in the comments! And if you're new to the brand, tell me what you think of my faves! Would you buy any of them?