Anya Lust: Your Luxury Destination for Valentine's Day Lingerie
Disclosure: This article is sponsored by Anya Lust.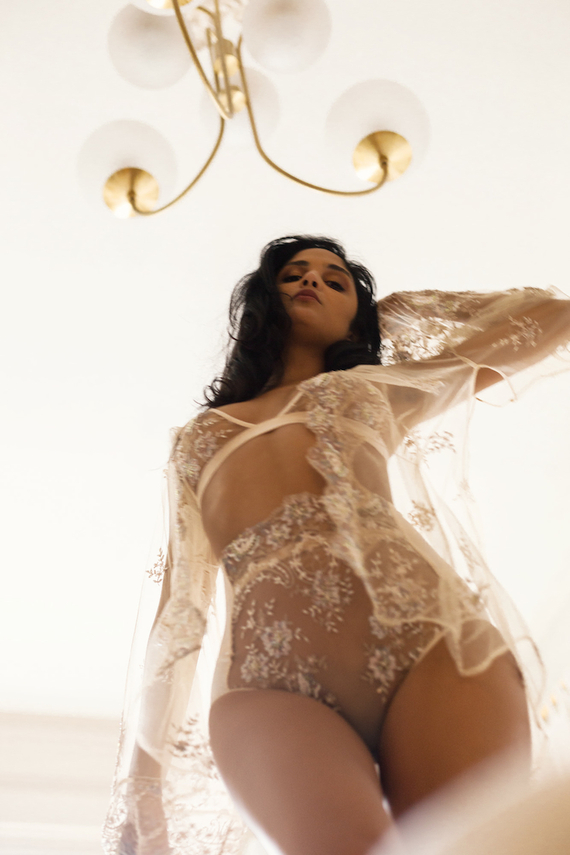 Valentine's Day is only two weeks away, and while I, your friendly neighborhood Lingerie Addict, never need a reason to splurge, for many, February 14th is the perfect excuse for a little extra indulgence. And don't you deserve it? After all, you've made it through the holidays and gifted your family and friends. Now it's time to treat yourself. And treat yourself right.
Several years ago, when Anya Lust first opened, my immediate impression was that this was the carefully curated online luxury lingerie boutique many people had been looking for.
Curation is both art and science when it comes to intimates. You can view all the lookbooks, know all the construction details, and see all the things in person. But nothing is like the gut feeling that tells you, "This piece is the one, and my customers will love it too."
That eye, that perspective, usually takes awhile to cultivate. Yet Anya Lust, a decadent boutique, has had it since the very beginning, offering an opulent treasure chest of bondage-inspired lingerie sets, beautiful bras with French Leavers lace, ouvert panties, and silk robes perfect for Valentine's Day (or any day).
And for something particularly relevant to myself as well as many of you, Anya Lust has also worked with models of color since its inception. In an industry that is overwhelmingly white, a Black-owned boutique featuring Black models matters.
However, Anya Lust isn't just about the most well-known luxury brands. In fact, they avoid some of the more popular names in high-end intimates, choosing instead to stock indie designers like Hopeless, Tatu Couture, E.L.F. Zhou, Tisja Damen, and Amoralle (famous for its sheer lingerie).
Most of these brands have little to no representation stateside.  In fact, many of these designers hail, not from the usual places like Paris or London, but from Australia, Spain, and Latvia...not to mention the boutique's in-house collection made in India.
However, Anya Lust isn't just about the lingerie. It's also about crafting an experience. After all, luxury lingerie is, at its essence, an experience. One isn't paying for practicality or for a "workhorse" garment. One is paying for something that feels special, looks special, and will engage all your senses. Something you've never seen before.
Though I am not a romantic, I know many people are, and Anya Lust makes romance through sexy lingerie their speciality, keeping the art of sensuality in the background at all times.
Something that not infrequently comes up in relation to TLA is if I actually purchase from any the brands I recommend here, so let me state that I've bought from Anya Lust. And yes, the purchase was made with my own money. That means I feel like I can say, on a personal level, that the experience is exactly what I hoped for, from the packaging to the presentation to the quality of the item of the itself.
If you are looking for that truly special set, whether for Valentine's Day or any other day, you'll want to know about Anya Lust. This boutique is on the TLA shortlist of luxury lingerie shoppes to keep in mind.
Have you purchased from Anya Lust before? What were your thoughts?