Lingerie Review: Target's Auden and Stars Above Collections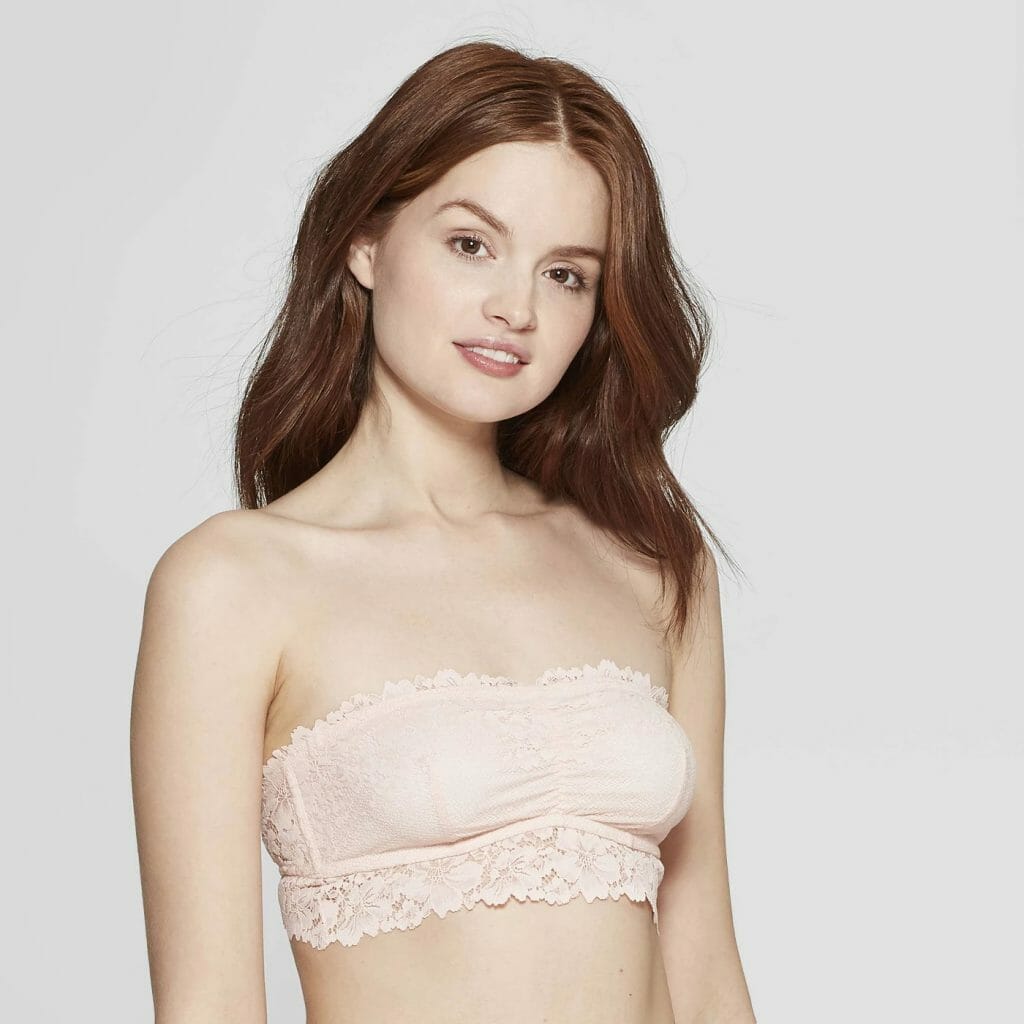 Of all the purported "Victoria's Secret killers," budget chain retailer Target could do the most damage.
Earlier this year, Business Insider reported that Target's three new intimates lines, Auden, Stars Above, and Colsie, would be manufactured in sizes ranging "between XS and 4X for underwear and sleepwear and from 32AA to 46G for bras." 46 bands and G cups? At a budget retailer? Yes, please!
The launch presented us with loungewear and athleisure that would be right at home at an Aerie store - classically chic pajamas mimicking styles found at higher-end boutiques, and, most exciting of all, a wide assortment of basic t-shirt bras in a wide range of nudes.
Unfortunately, I was disappointed to find that the G cups are only available in Auden's plus size bras, and bands in size 40 and up start at a C or D cup. So no 34Gs, and no 46Bs.
I was also disappointed in their new size calculator, which uses the common +4 sizing method, but always rounds band sizes up, and lacks adequate nuance to adjust cup size properly. It suggested I wear a 38B - two whole cup sizes smaller than I usually wear, and three band sizes bigger! I can't imagine what would happen if I tried on a 38B sized bra; it wouldn't even remotely fit. Even after telling the widget that I have spillage in that size, it still recommended a 38B. It's official: Target has the worst bra size calculator on the internet.
Calculator aside, Target's expanded size range doesn't include my preferred size anyway (32G). So I went to the store to try and find some nice new loungewear, and a cute bra in my sister size, 34DDD.
Lingerie Shopping at Target
Unfortunately, the only 34DDD in my store was a nursing bra (which, to be fair, was super comfortable with a snug band), and they were out of my 36DD sister size in all bras.
I was shopping just a few days after the launch, but the department looked like it had already been picked through for fuller cup sizes, which was exciting because yay, supply and demand! But not yay, because most people in D cups and lower can find their sizes in budget stores already, and I was SOL that day.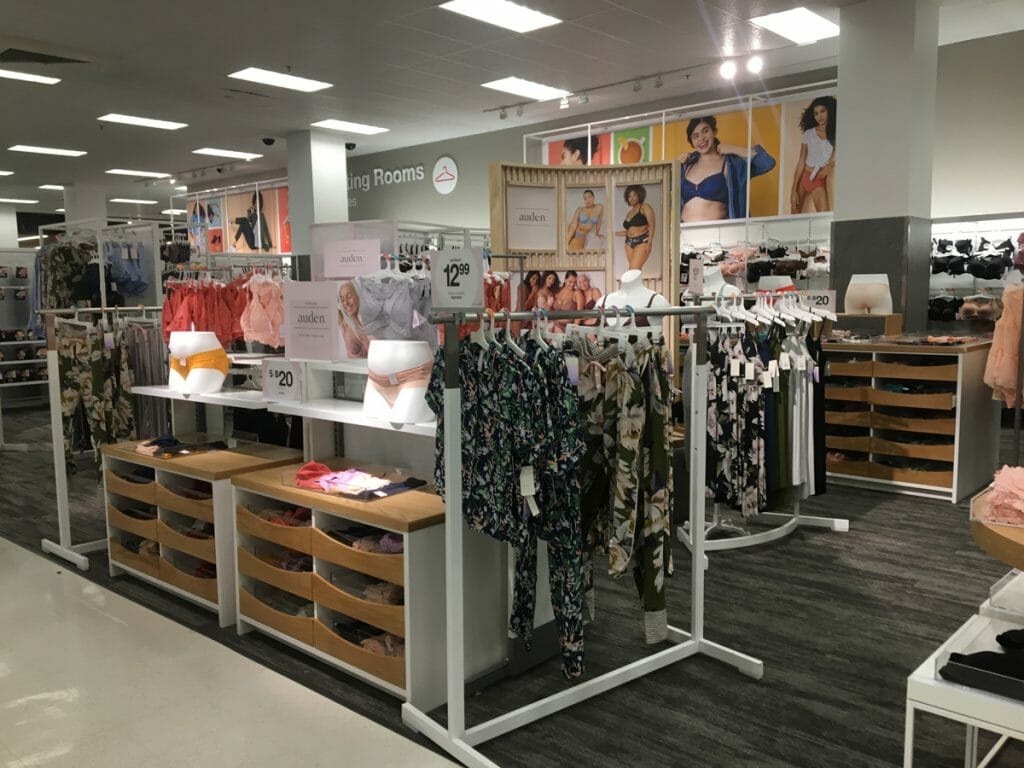 With no bras to buy in person, I tried on a bunch of the Auden lingerie, and found the quality to be low and the fit sloppy, even for the cost.
This $22 striped chiffon romper had a plunge neck, but there was so much coverage up by the shoulders, my torso just looked confused. Another $20 lace plunge bodysuit already looked like it was falling apart. And everything was see-through, but not in a purposeful way; the fabrics were just poor quality.
It was nice to see trendy, boudoir-style lingerie pieces at a budget retailer, but I think you can find nicer pieces for the same prices on sites like Yandy.
I ended up going home with a pair of Stars Above's Simply Cool Pajama Pants in size Large, and Auden's Unlined Underwire Bandeau in size Large, a piece I was extra excited about.
The Loungewear
I love the look of bandeaus, but being fuller-busted means they tend to pull my breasts down into a weird tube across my chest. Although this bandeau is super stretchy and doesn't give much support, I was hoping its underwire would give me just enough lift to feel comfortable and keep things separated and not too sweaty.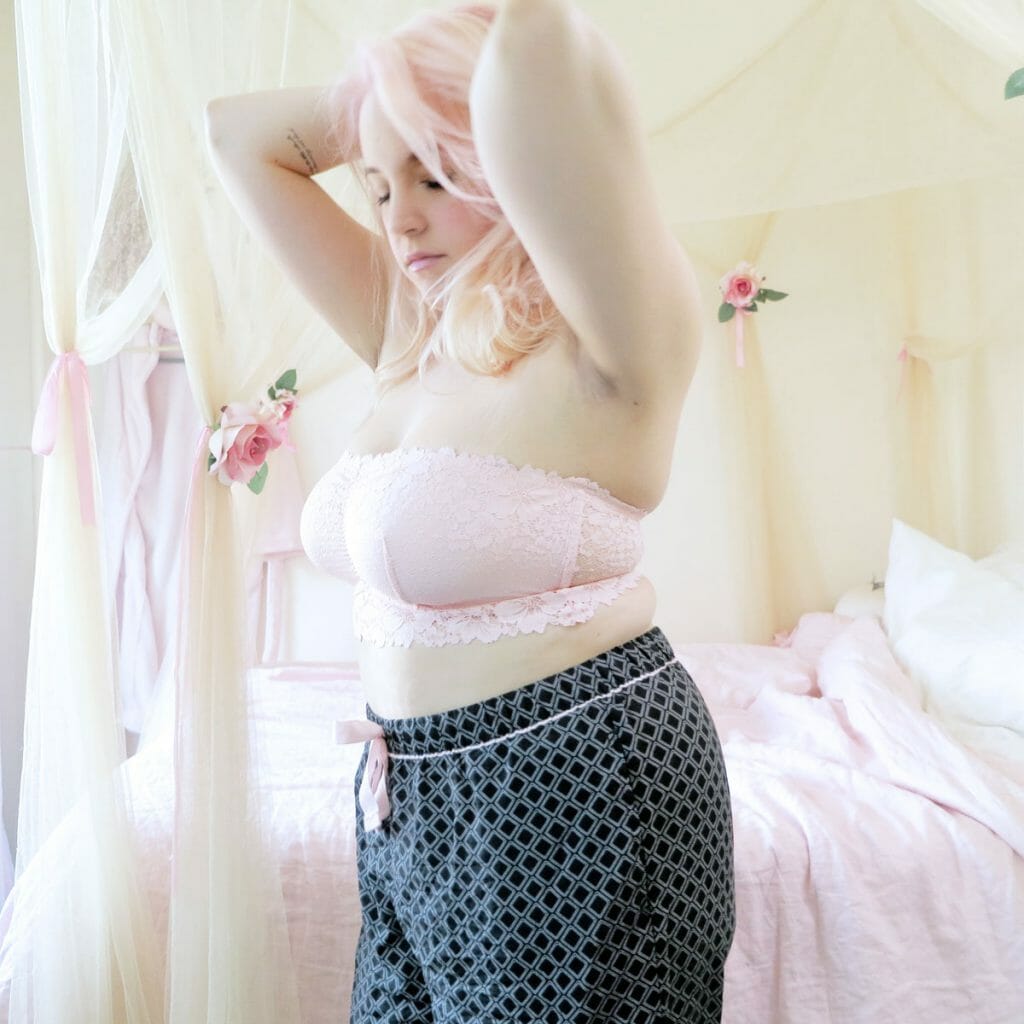 With the underwire, this piece is more supportive than a regular bandeau, but not by a lot. I was excited to wear it with cut-off shorts when the temperatures start rising, but it's a bit see-through, so I'll be wearing it beneath low-cut dresses and sheer tops. For $13, I'm happy with this piece.
If you're looking for a ton of lift, this bandeau isn't for you. But if you want a bandeau that keeps your natural shape without yanking it entirely downwards, you might like it.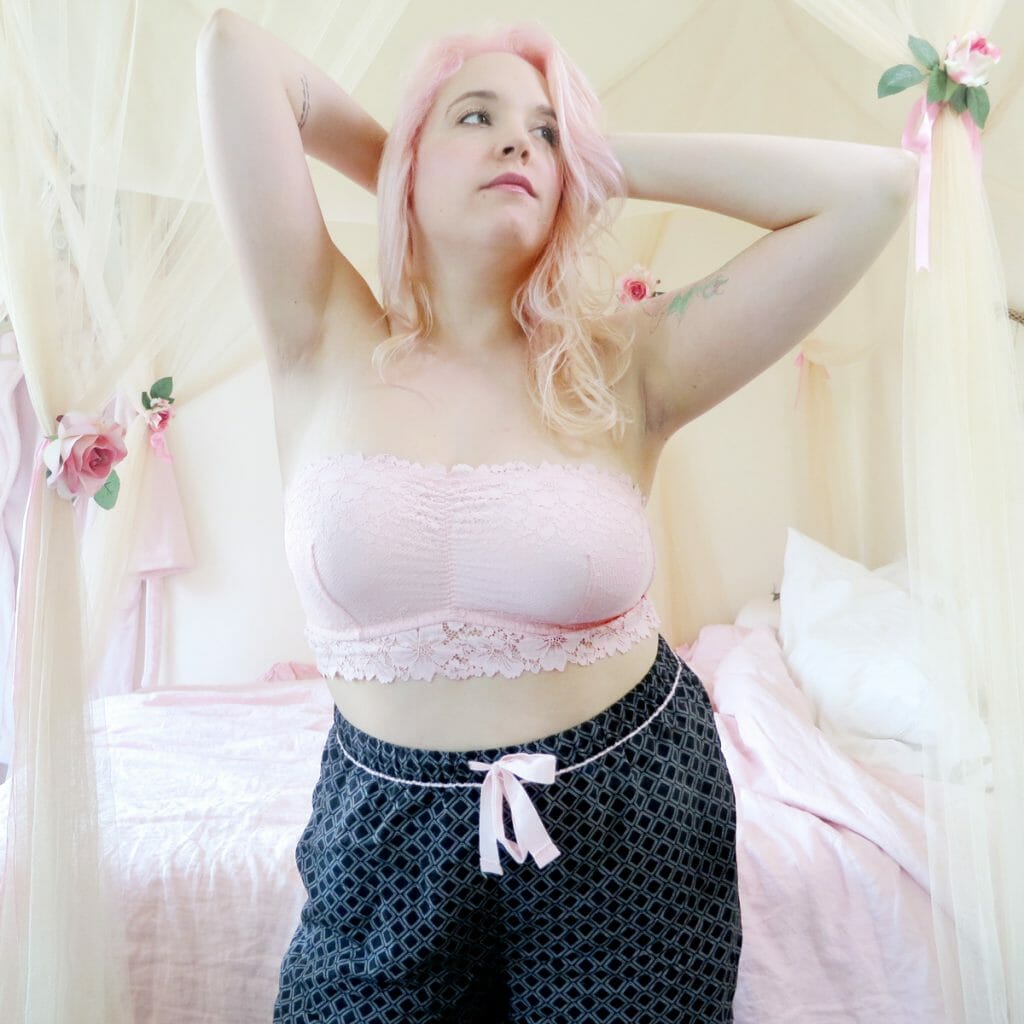 And the pants? I picked them because, well, I just thought they were cute, and they matched the bandeau. But I was intrigued by the "Simply Cool fabric," a lightweight woven rayon that's quite airy.
They've been perfect to wear in my apartment when my radiator is inexplicably hot, even though it's 50 degrees outside. The rise is super long so my short torso has to wear them very high, but because of that, I can see them working on lots of different body shapes. And they don't wrinkle, which is always a nice plus for lounge pants.
I wouldn't say the quality rivals a brand like Aerie, but they're a nice pair of pajama pants for $18. I'm a fan.
The Bra
Since I didn't find any "real" bras in my size in store, I ended up ordering my 34DDD bra from the website: the Everyday Cotton Demi Lightly Lined T-Shirt Bra in a pink and white striped cotton that I could easily see hanging at Victoria's Secret PINK. In person, it looks just how I expected: simple, smooth, and quietly twee.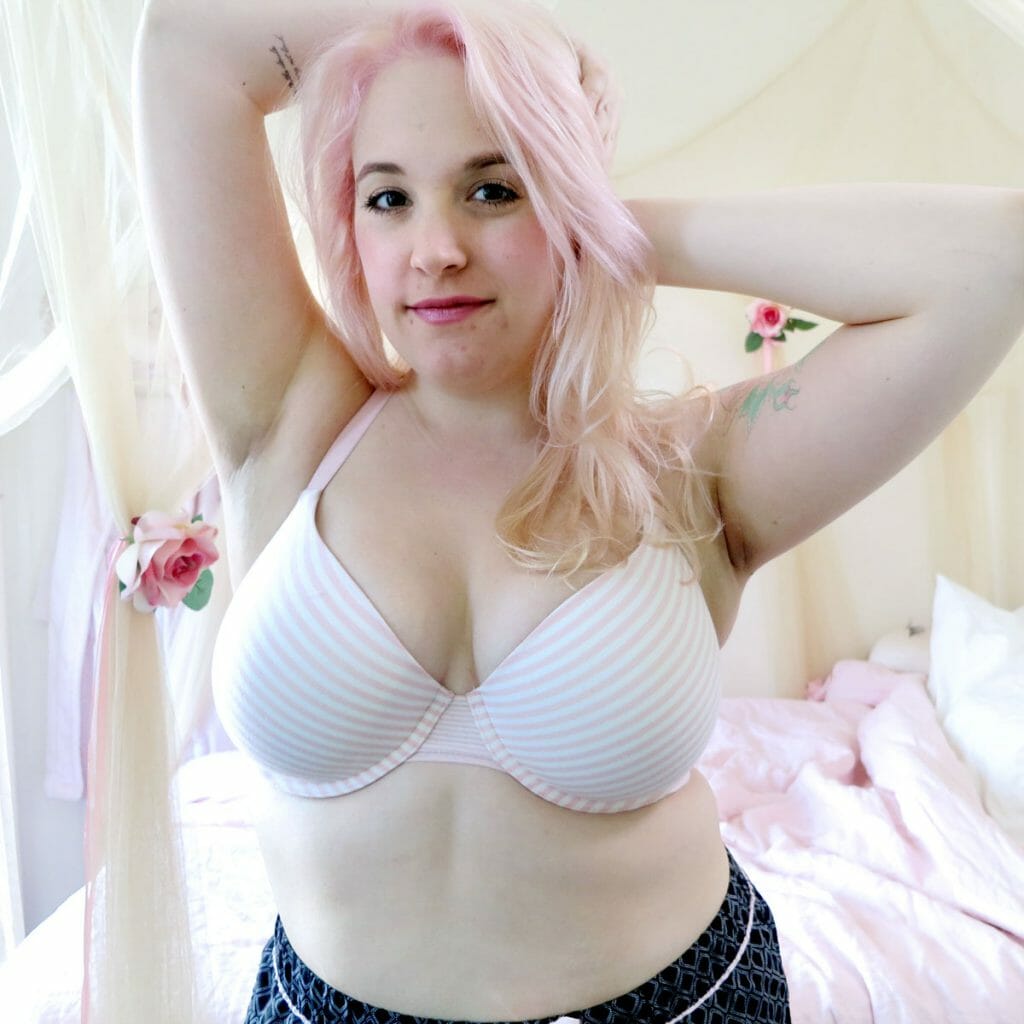 My favorite detail is the mesh band at the bottom of the gore, a cute little detail that doesn't show beneath a t-shirt. And the bigger cup sizes have wider panels of hook-and-eyes, which is necessary for more support.
The hang tags on all Auden bras read, "Designed to reduce wire poke-through & enhance bra life." But from what I can tell, they haven't engineered anything special to achieve this. There's no extra reinforcement from what I can see. My bra is sewn with your everyday, average underwire channel.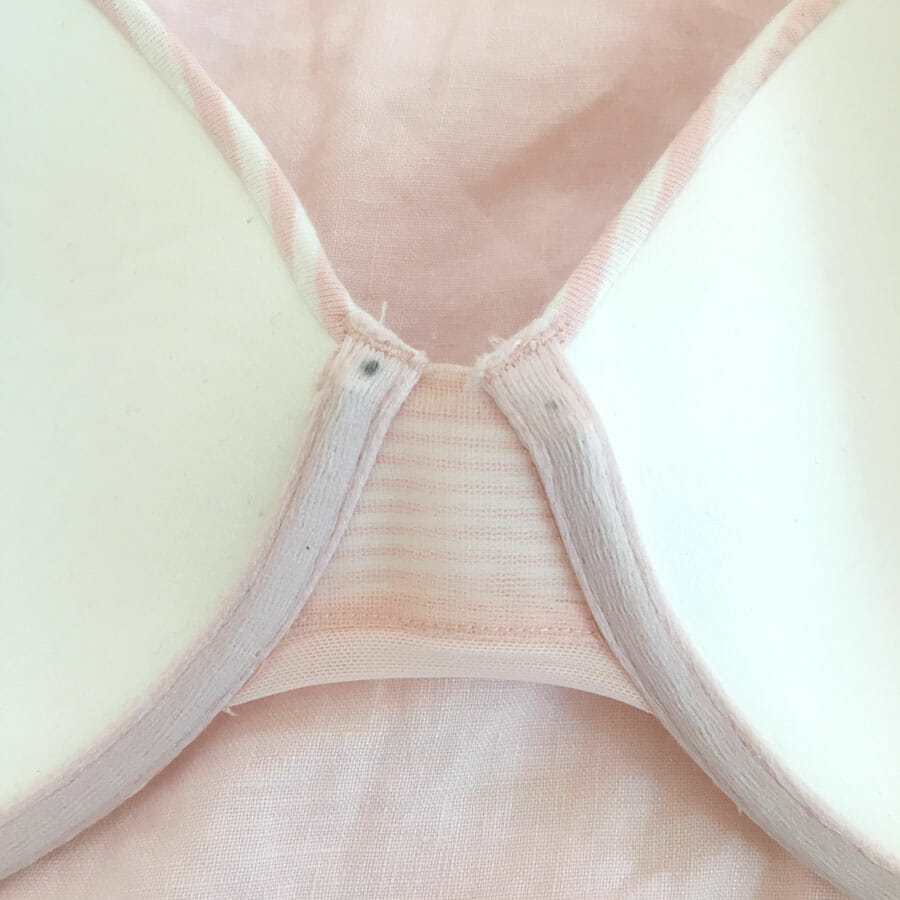 With the addition of… two pencil marks at the inner gore? I have no idea what they were marking during the manufacturing process, but they weren't removed before they were packaged up. (This bra was $9.99 and this isn't visible when worn, so I feel like I can't complain too loudly about this, but it's definitely abnormal.)
Bra Fit
Personally, I'm not happy with how this bra fits me. Like the nursing bra I tried on in store, the band seems to run snug, which is a plus when you're sister sizing up.
However, the stretchy fabric and flexible underwire mean the cups get pulled out and end up rather wide-set, cutting into my breast tissue in the front and pulling the underwire back too far under my armpits. Even though it's sized at a DDD (the US equivalent of a European F cup), it's simply not designed for a full bust.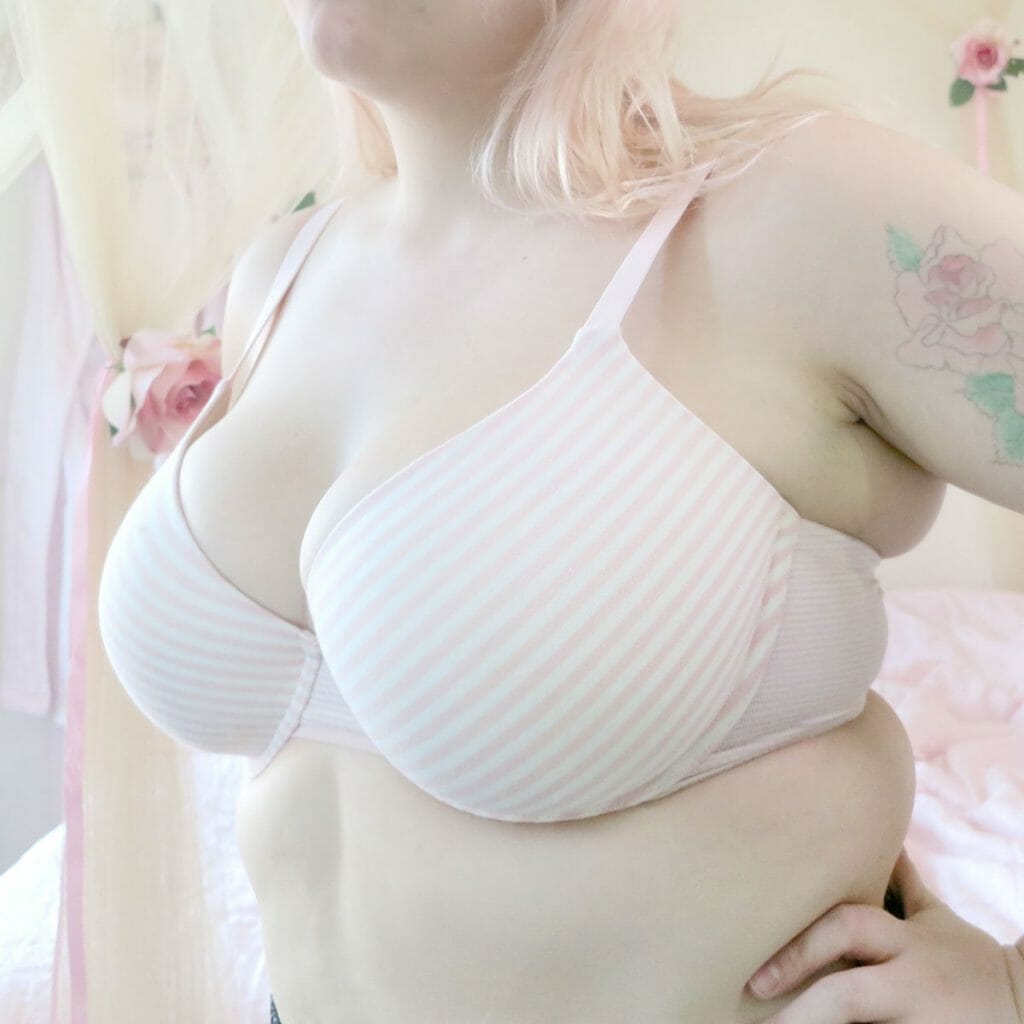 At $9.99, it's a really great value, and I think it would be totally fine for someone who wears a D cup or smaller. But I suppose it's a good thing that Auden doesn't go up to a G cup in their smaller band sizes, because this bra is only engineered for core sizes. The size expansion was a big focal point of Target's new lingerie launch, so it's hard not to feel extra disappointed.
That said, this issue piqued my curiosity regarding their plus sizes. Are their 46 bands and G cups better engineered for their target customer? Or are they betting on their ease of availability and low prices (plus size bras start at $19.99) to make their size expansion successful?
Where Auden undeniably excels is in making multiple shades of nude accessible. The idea that people all over the country can go to one of 1,800 Target stores and find a 44DD in their actual skin tone for $20 is fantastic. And while I hope their plus sizes are better engineered for their customer than their DDD bras are, there's no denying that having plus size bras widely available in a budget brick-and-mortar store is a big deal for the lingerie industry.
Is Target Breaking New Ground?
Is Target's new line set to dramatically change the world of budget lingerie? Maybe not to the extent I had hoped. However, I'm excited about their plus size selection, and I think a massive retailer manufacturing affordable nude bras in multiple shades of nude is an excellent thing.
At the very least, maybe this will influence the rest of the lingerie industry in making multiple nude shades the new normal. (Plus, that bandeau is cute as hell.)