Indie Designer Spotlight: Serène Intimates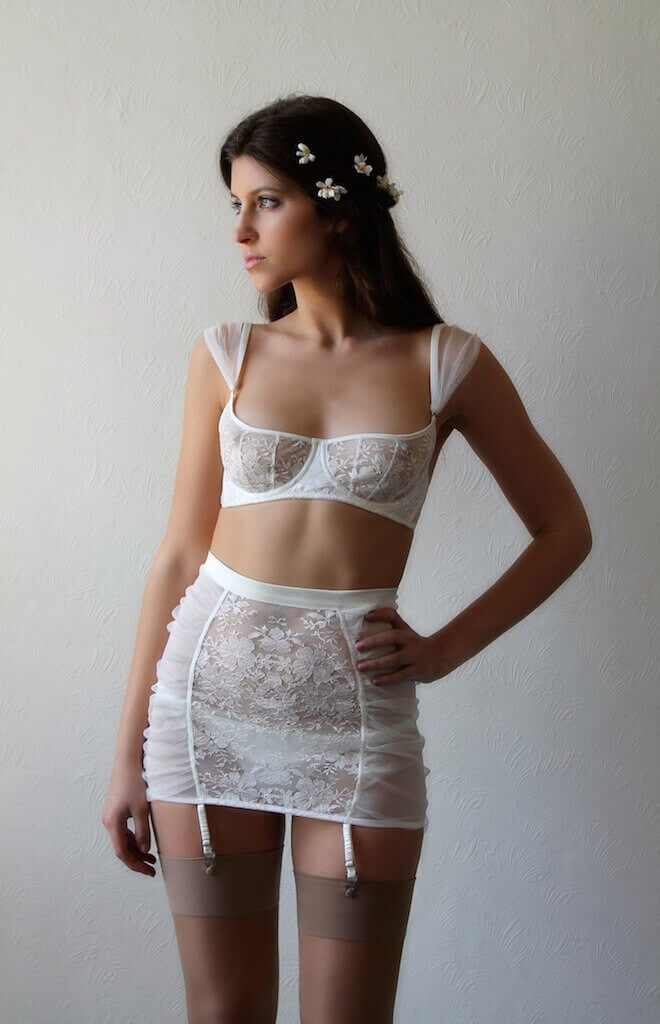 When presented with a collection of white lingerie, it's so easy to lapse into the wedding trope. Nuptials and bridal bliss and dream days and all that. While Serène Intimates could certainly do amazing things for one's bridal trousseau (goodness knows I treated myself to a few exceptional pieces when I wed), it seems almost unfair to shortchange the label in this way. After all, one of TLA's core principles is the notion that you should wear beautiful lingerie just because.
Serène Intimates is one of a new crop of UK designers focusing on exquisite fabrics and fine details to turn out lingerie collections that are truly works of art. Though a newer brand, Serène Intimates is already doing intriguing things, and I see them as part of the same overall design movement that fostered Janay Intimates and LoveDeluxe. That's not to say these luxury brands are identical, of course. Rather, they all seem to be drawing from a shared cultural aesthetic and a particular moment in the lingerie trend cycle.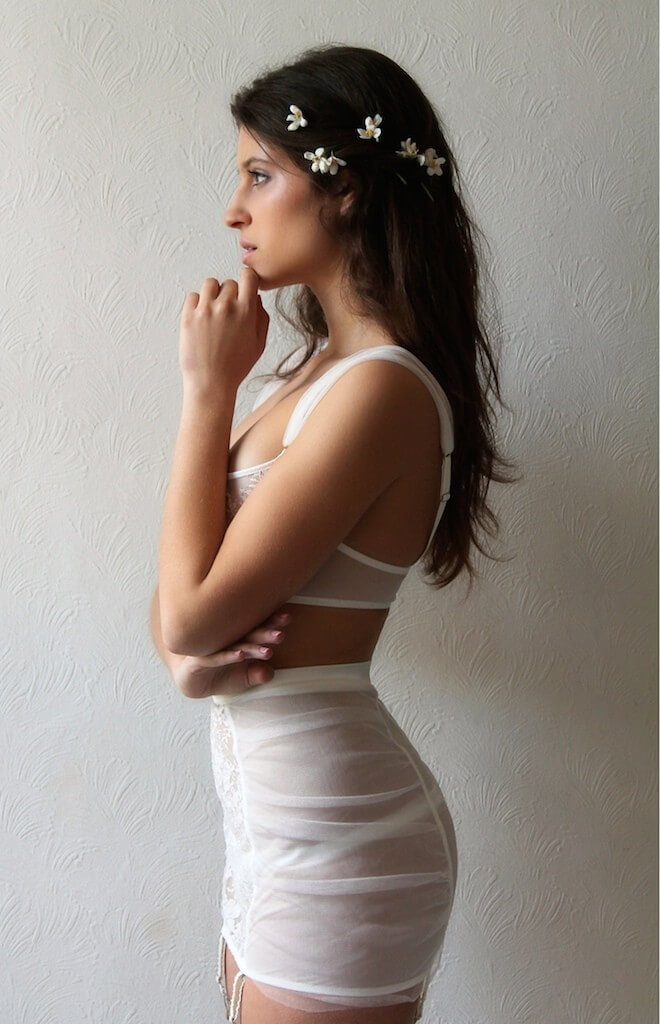 While these silhouettes would likely work in a range of colors, Serène Intimates chose to focus on soft ivory and dove grey. Silk chiffon, satin, and tulle are all combined with the finest French Leavers lace in a collection that is handcrafted in the UK and entirely made to order.
In addition to the range shown here, Serène Intimates also offers a fully bespoke service with the ability to create made-to-measure garments in a range of colors and fabrics to suit a customer's individual tastes.
To me, the Esme Balconette Bra and Suspender Skirt from the top of this post are standouts from Serène Intimates debut collection. The Esme Basque is an interesting conceptual piece, and I'd like to see the designer push further in that direction. The core aesthetic presented here is worth exploring, and I can't wait to see what the designer creates for future collections.
Do you have any thoughts on Serène Intimates or on this new cohort of indie, luxe British designers?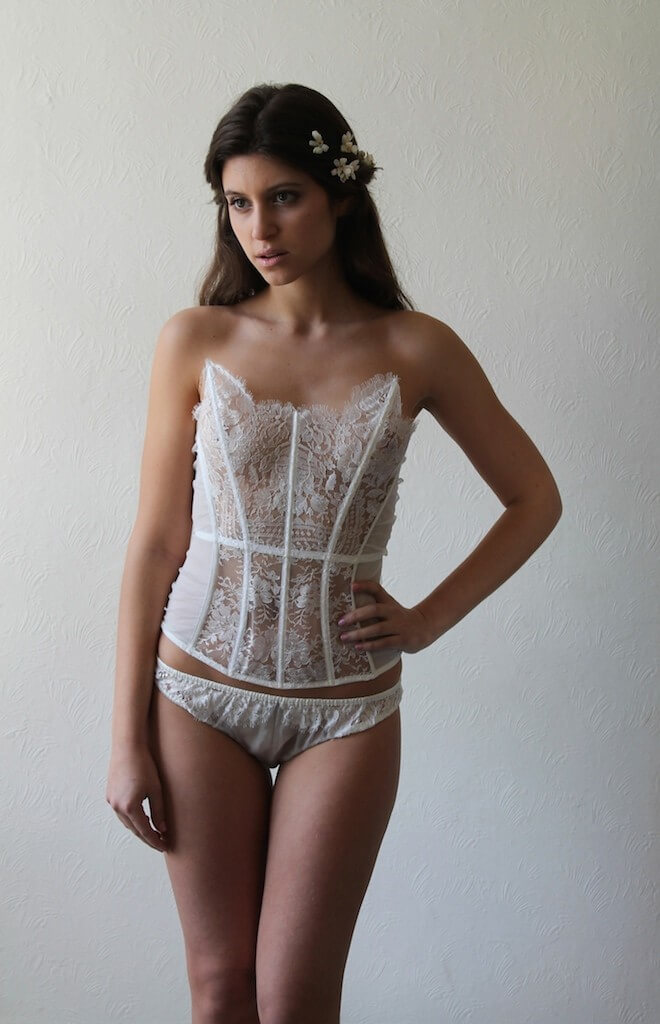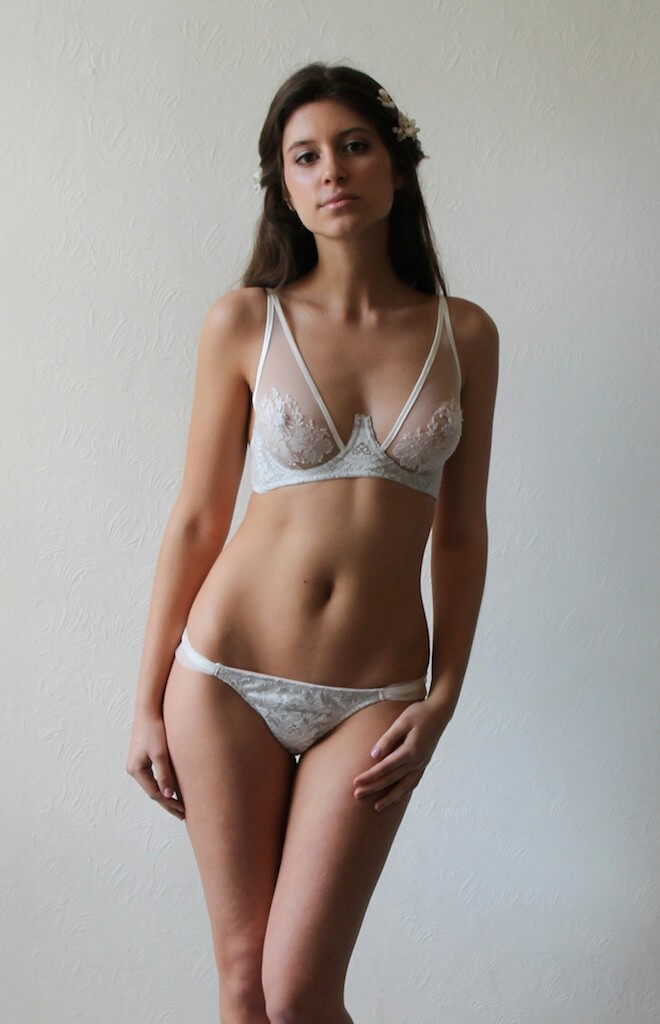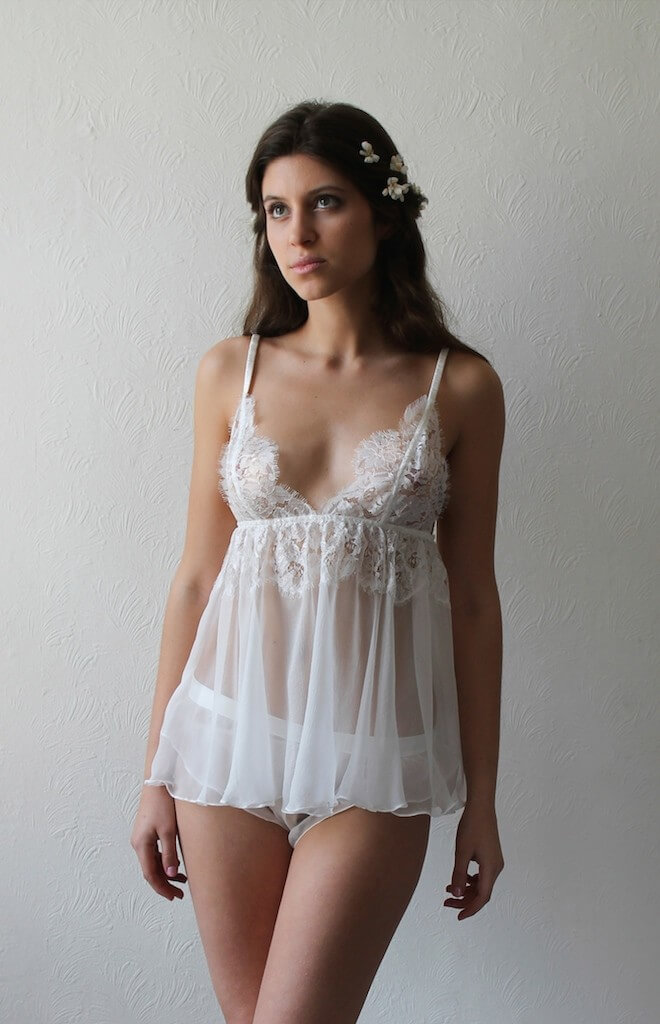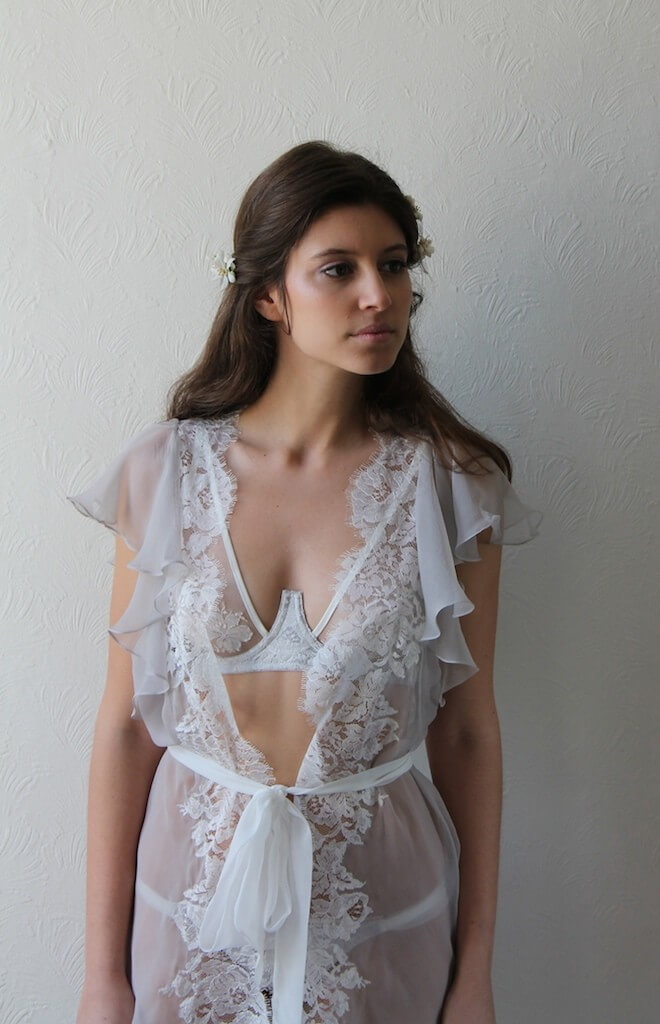 Save
Last Updated on