Pillowbook: Chinese Lingerie as Art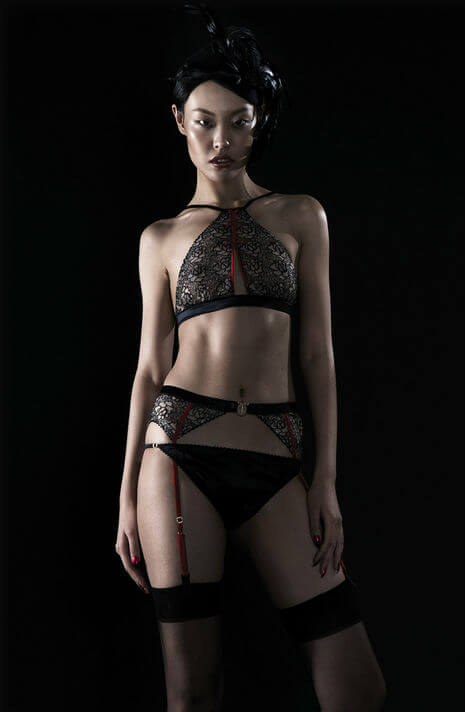 Pillowbooks were titillating works of art created in ancient China as illustrated guides in the art of seduction. They were used to embolden and empower, encouraging adventure, individuality, and a love of beauty. It is this love of erotic storytelling that inspires Beijing-based luxury label, Pillowbook. In a series of well edited collections, the brand takes us on a tour of Chinese and Vietnamese locales where love and ambition reign.
Designer Irene Lu, a New York FIT graduate, launched the label in 2013 in an effort to promote traditional Chinese lingerie. Pillowbook has reintroduced a modernized version of the dudou, a traditional Chinese undergarment originating during the Qing Dynasty in the late 16th Century and worn until the introduction of the brassiere in the 20th Century.
Dudou means 'belly cover', and this diamond shaped garment has an elongated front to cover the lower stomach. In a nod to its Chinese heritage, Pillowbook has created an iteration of the dudou in each collection. The garment receives its shaping from bust darts and attaches to the body in ties at the neck and lower back. Traditional dudous had little hidden pockets for things like ginger to warm the stomach, and Pillowbook has included this secret pocket in the modernized design.
There's a captivating play of severity and opulence in Pillowbook's designs that sets the brand apart from other luxury labels (they received The Lingerie Addict's coveted Best New Luxury Award last year). While each of its four small collections tell a unique design story, there's a provocative linear element in each that provides cohesiveness and gives the brand its singular point of view.
In an industry that often designs to direct the gaze to breasts and bottoms, Pillowbook uses strategic cutaways to frame unexpected (and unexpectedly beautiful) hip wings, low backs, collarbones, and shoulder blades. There's a delicacy and strength in these pieces that is breathtaking. Finely turned out silk straps are mirrored in graphic embroideries, ornate lace is slashed with blades of silk, and garments have slits held together with silk covered buttons and Chinoiserie knots. The fact that there is intention behind the designs, telling stories specific to China and Vietnam, make them that much more remarkable.
The L'Amant collection is inspired by the Pearl River in Saigon, Vietnam. Jewel toned silks in violet or scarlet are made incredibly special with addition of piecework that has been tie dyed with natural materials. The purple is dyed with lavender, and the red is dyed with Sappon wood (native to Southeast Asia). The curved lines of the piecework are mirrored in gold piping that mimics the languid movement of a river. The pieces are exquisitely lined with the tie dyed silk and are fully reversible.
This decadent, and exorbitantly expensive, practice is practically unheard of in the world of modern intimates. In fact, Pillowbook's commitment to impeccable construction is a nod to the heritage of craftsmanship in China. While not unique to China, of course, Pillowbook utilizes invisible hand stitching the likes of which are unparalleled in the luxury market.
The newest collection, Empress Noir, is inspired by the Empress Dowager Cixi, an imperial concubine turned Empress who controlled the Chinese government of the late Qing Dynasty. The embroidered tulle was chosen to represent the Empress rustling through a dark garden. What makes these pieces really sing is the sparing use of deep red accents that force the eye to throat and hips. Pillowbook likens these to a blood red blossom path to certain temptation. This sort of storytelling and design execution is smart, provocative, and utterly original. I can't express enough how much I adore it.
When Irene Lu launched Pillowbook, part of her aim was to empower the beauty of petite breasts. It's no surprise, then, that the collection offers minimal, if any, breast support. Bralettes are designed to fit A cups generously, B cups comfortably, and C cups snugly. Surprisingly, the brand offers complimentary bespoke services if you would like customization beyond this size range.
The majority of the collections are sized XS-XL, fitting busts 29.5-39" and hips 33-42.5". The dudou have a forgiving cut and fit a very wide range of sizes (including heights from 4'8" to 6'4" and weights from 80-260 lbs). Prices start at $114 for panties and go up to $818 for a robe. Pieces are ethically produced in their Beijing atelier, so expect 15-20 business days for orders to be fulfilled.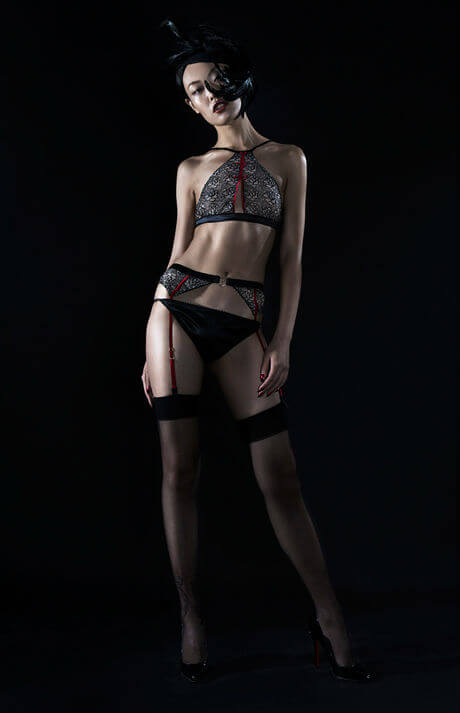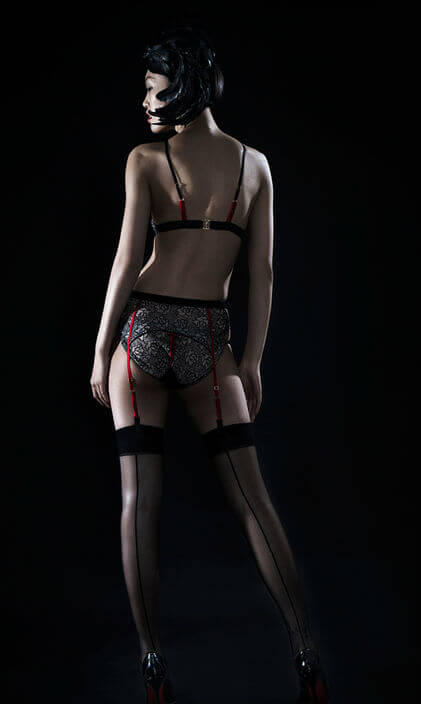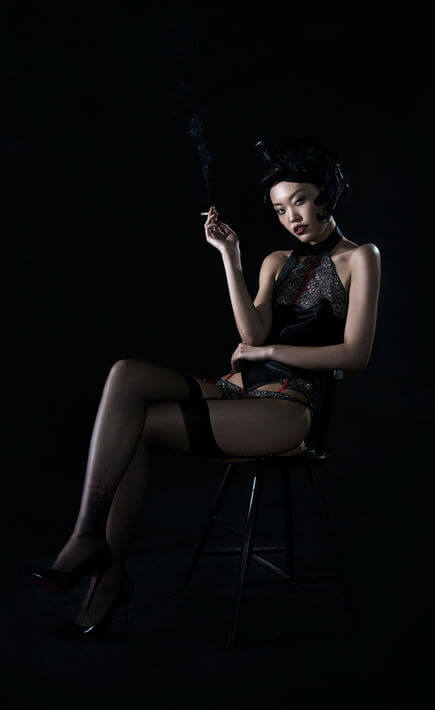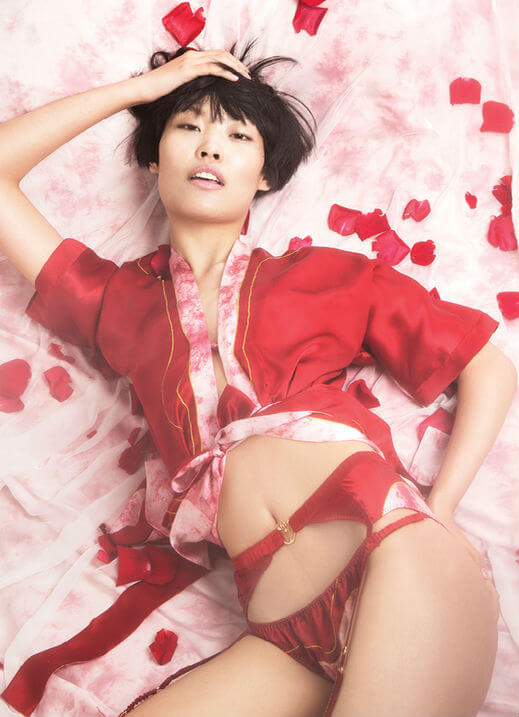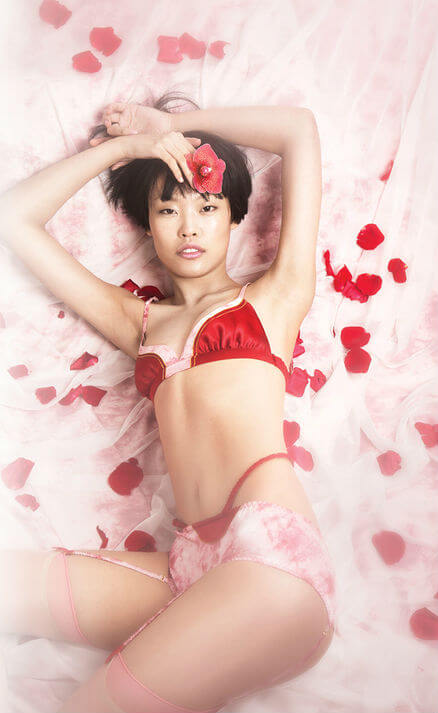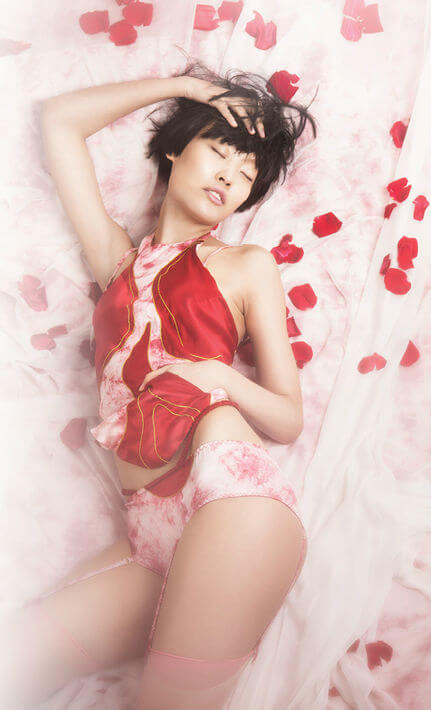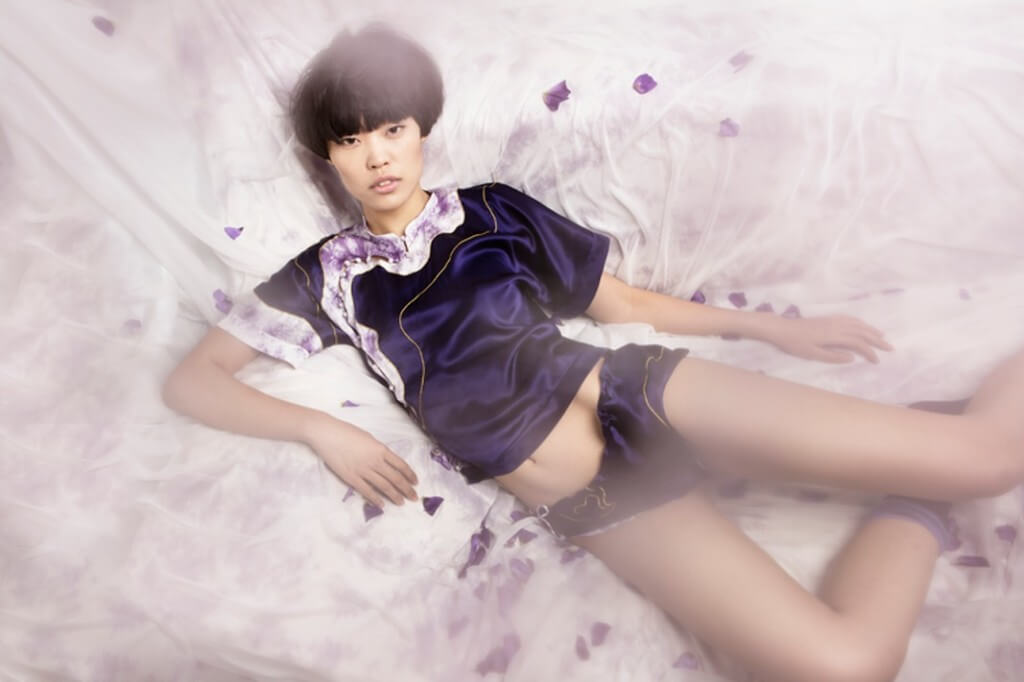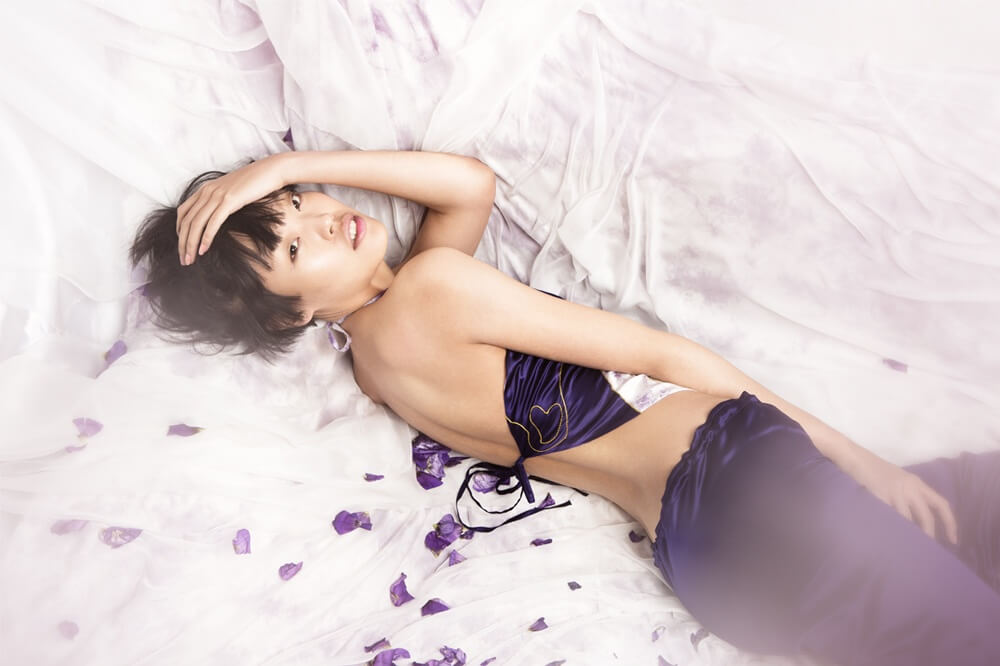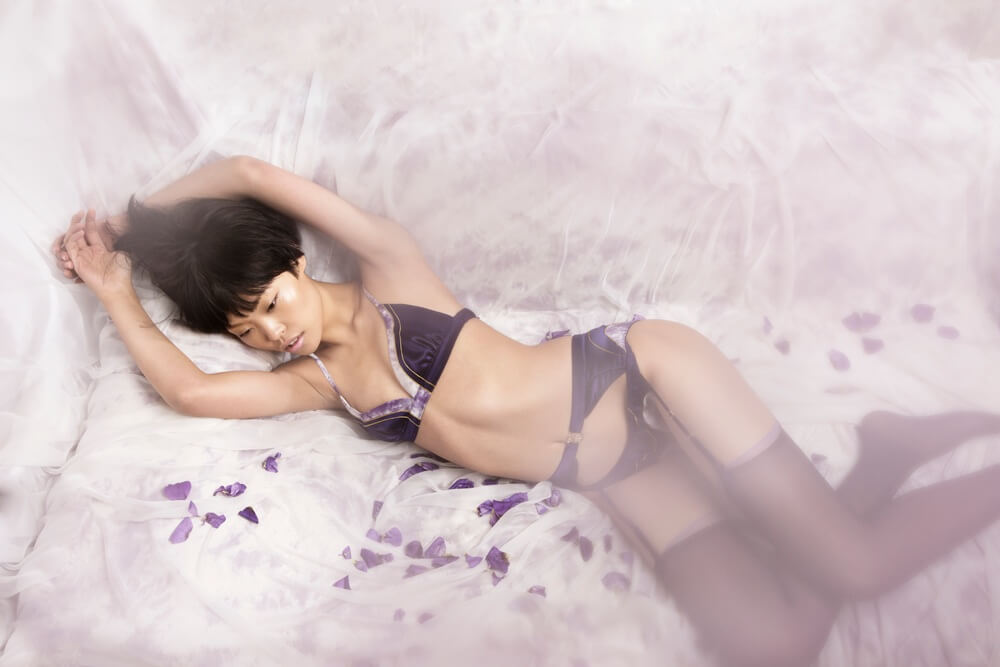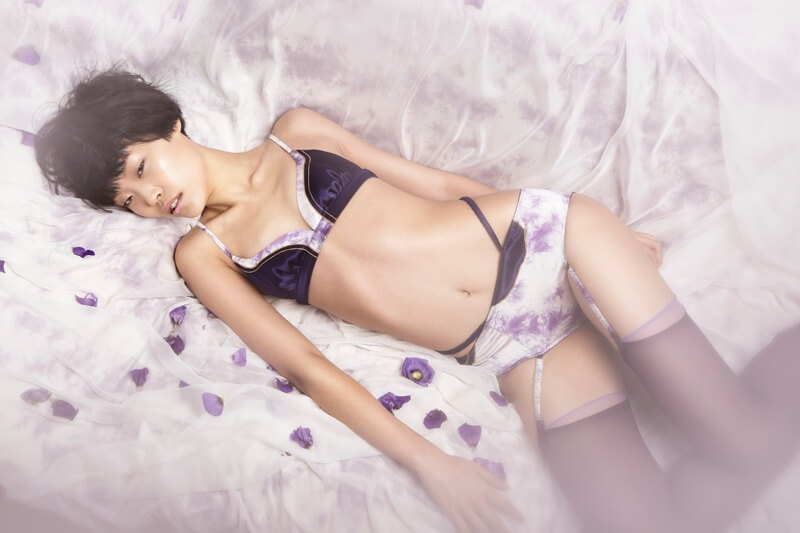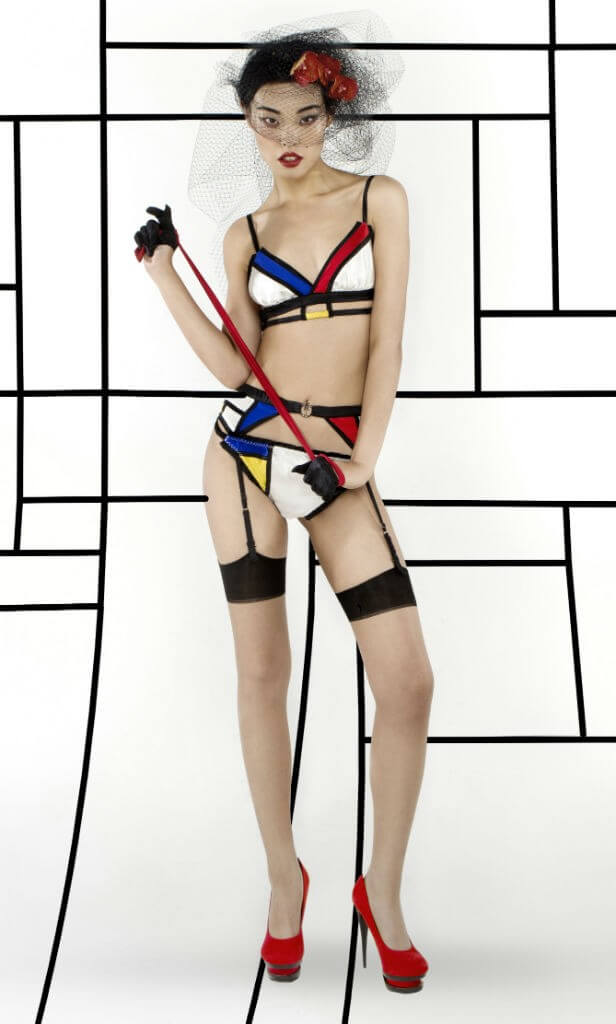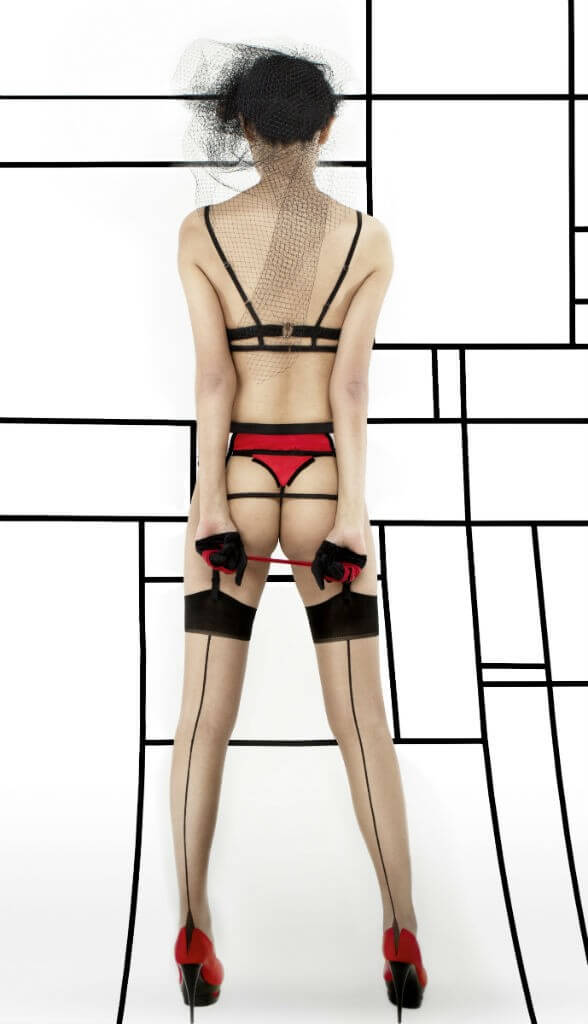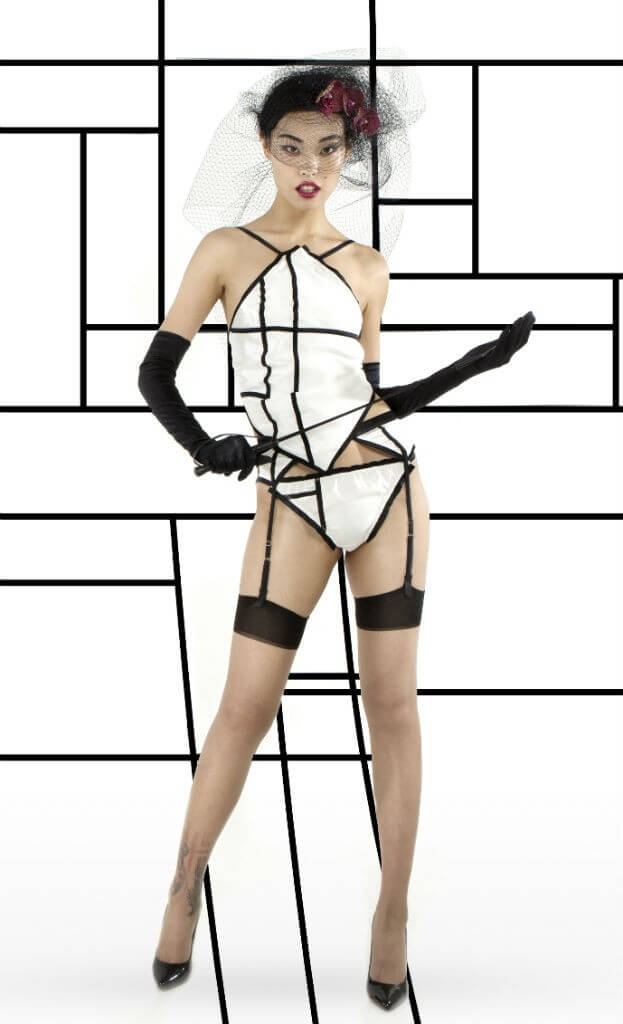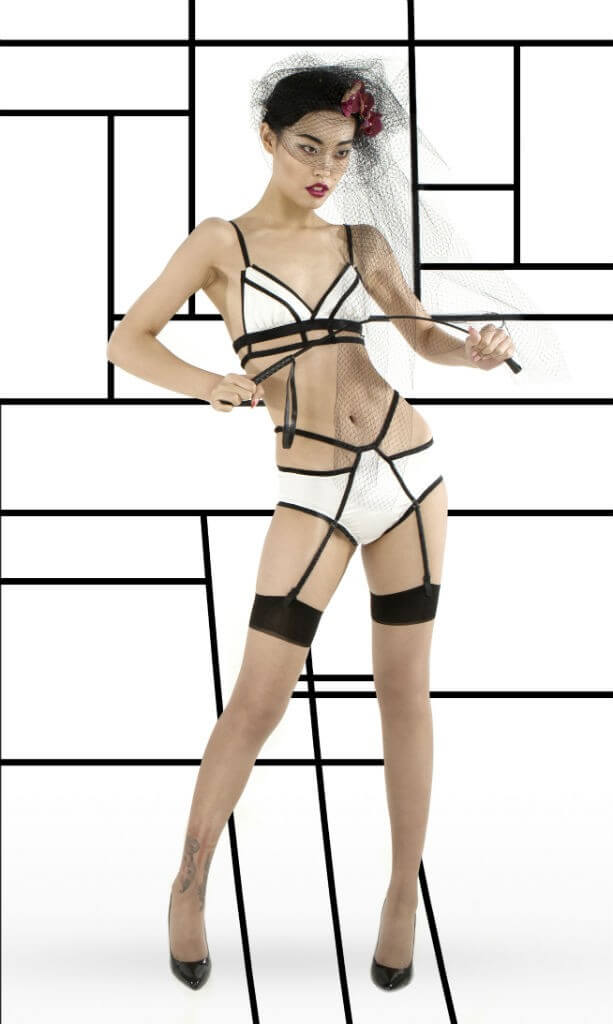 Photography by Phoebe Cheong.
What do you think of Pillowbook's design aesthetic? Does a brand's storytelling matter to you? Are you excited to see luxury lingerie come out of China?
Last Updated on