Review: SJ Lingerie "Raw" Italian Tulle Babydoll
 Disclosure: This item was received free of charge for review purposes. All opinions are my own.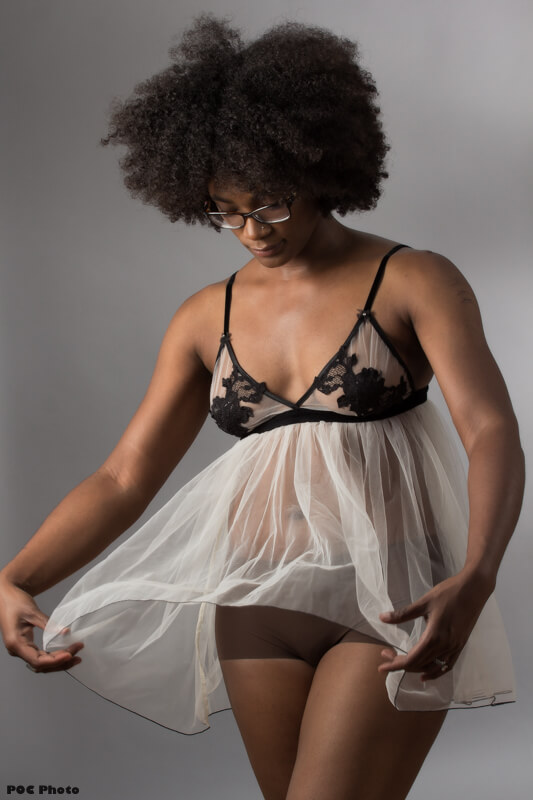 Well, this is my first blog review in awhile, and it feels a bit weird after not writing one in so long. The review of SJ Lingerie's Raw Italian Tulle Babydoll is one that's been pending for a significant amount of time, and, even now, I'm not quite sure how to begin. As with all my reviews, I've worn this babydoll multiple times since it was sent to me, and yet, as much I want to like it (and I truly do), I always feel... strange when it's on my body. I think a not small part of that has to do with what the product promises versus how it looks on me, but, before getting into that, I should perhaps talk about the more technical details of this piece.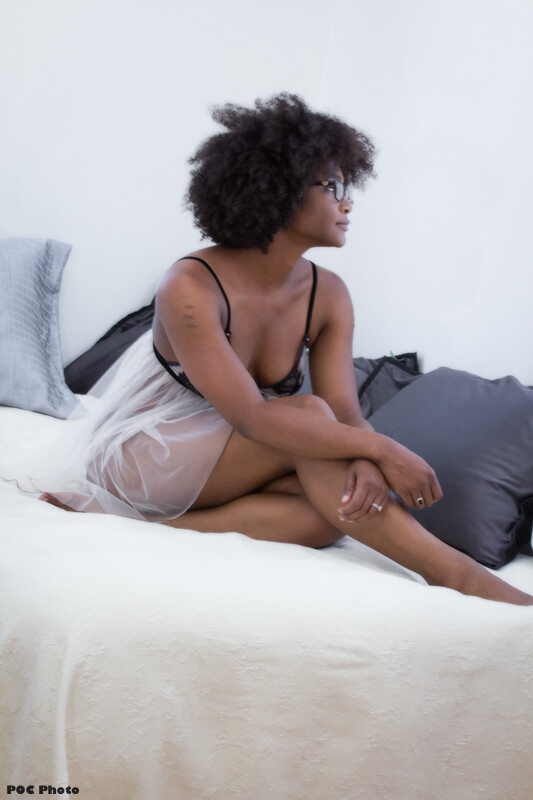 The Raw babydoll is part of a collection featuring a bodysuit, bralette, knicker, and g-string in addition to the aforementioned babydoll. All items are made from a sheer Italian tulle with stretch black lace appliqued over the top. The effect is meant to be a "nude illusion," where the body appears naked save for a few strategically placed pieces of lace. Editorially speaking, it's a beautiful collection (though a bit of an old one), and SJ Lingerie's use of textured, three-dimensional lace (the applique rises up slightly from the bra cups) was prescient... many lingerie brands are using some variation of that technique today.
The tulle is 100% nylon, and while it isn't the softest mesh I've ever felt, it isn't scratchy or abrasive against the skin either. Little details like a velvet band under the bust, diamante studs where the cup meets the strap, and a u-closure at the back complete the piece. Sizes available are XS-XL, and all items are made in Australia. The SJ Lingerie Raw Babydoll currently retails for $225.00 AUD or approximately $158.61 USD.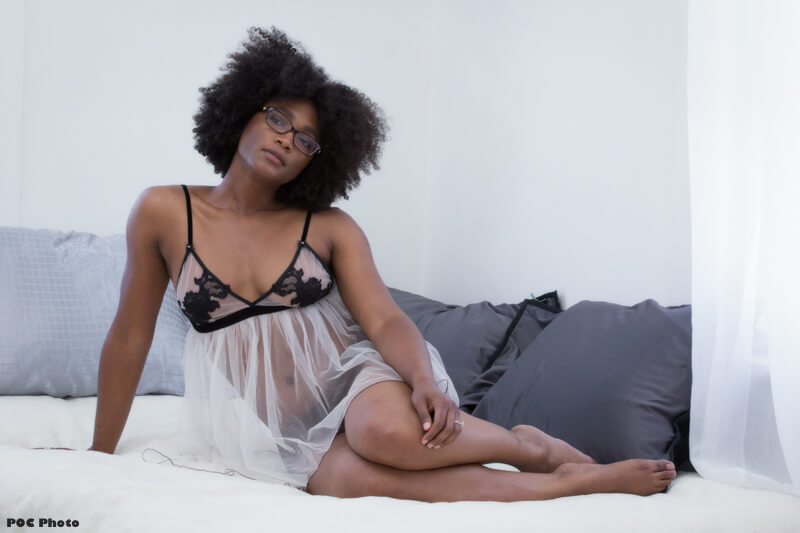 For my review sample, I was given a size L (I typically wear a US 10). While the bra cups are generously sized (I think someone a cup volume or two larger than me wouldn't have any trouble at all), the underbust band can feel a little constricting. However, that's also deliberate as it's a babydoll style, and the band is the only thing giving any support at all to the bust. The bra cups are darted, yet give very little shaping or structure to the bust. What that means is, if you're wanting a more supportive babydoll or a babydoll that would significantly change the profile of your bosom, this is not the one. But I don't see that as a fault; it's just this particular style garment.
The skirt of the babydoll, like most babydolls, is very wide, and that makes this an easy to fit style for more bottom-heavy or "pear" shapes as there's more flexibility for the waist and hips (this is also a style I recommend for people who perhaps want to cover up their tummy or hips as the sheer netting gives an almost "soft focus" effect for these areas of the body). Regarding fit, after also trying their Pearl Scalloped Bodysuit (in this photoshoot with Dana Kae Boudoir Photography), I'd say SJ Lingerie is generously sized. You can easily go down a size (if not two, depending on how you're shaped) with no issues. I could have easily taken a medium in the babydoll, and perhaps even a small in the bodysuit... which is good news if you tend to be on the higher end of lingerie sizing and want to try some luxury options.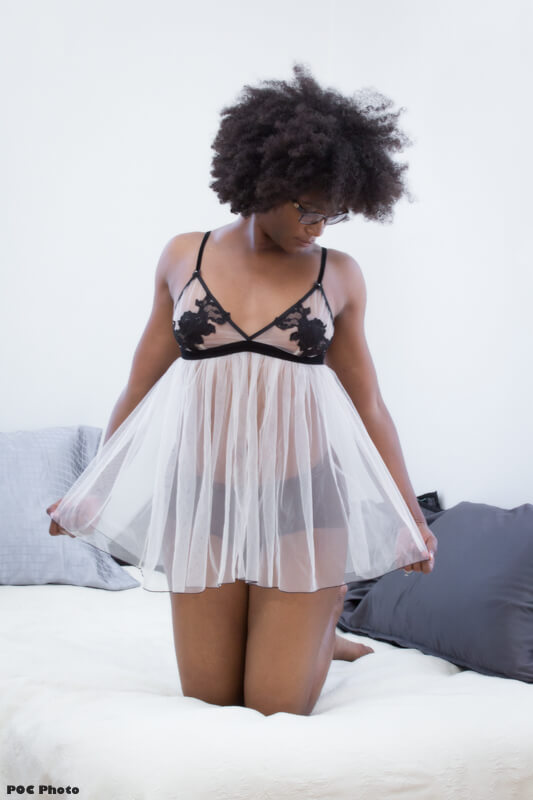 On a technical level, I have no issues with this babydoll. It's a lovely piece overall and holds up well to both repeated wear and washing (this is one of those garments you'll want to handwash only --- cold water and drip dry). An exceptionally favorable exchange rate makes SJ Lingerie a relatively accessible luxury brand, and I see their generous sizing as a net positive for the average lingerie consumer, who likely skews larger. I have nothing negative to say about either the fit or the construction, yet, when I look at this garment on my body, I can't help but feel somewhat underwhelmed... and I believe I know why.
For better or for worse, I was hoping for the nude illusion effect I saw on the models from the company's website. Sometimes, a tulle is sheer enough, transparent enough, neutral enough, that even darker skintones can get the effect of wearing nothing at all. However, this is one case where "nude Italian tulle" means "creamy beige Italian tulle," and whenever I wear this, I feel ashen, washed out, like my skin is dusted in a fine layer of sand or chalk. I can't help but wonder if I'd feel all together differently were the color described a bit better (a white babydoll with black lace), but that's neither here nor there now... except as useful reminder for the future.
Have you tried SJ Lingerie before? If so, what did you think of it? And would you try anything from the Raw collection?