Etsy Lingerie Spotlight: Trousseaux Lingerie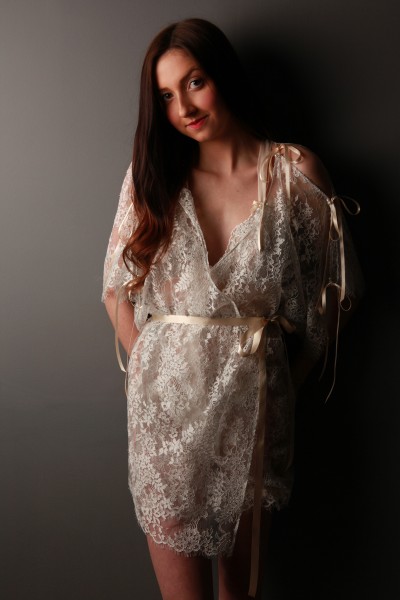 The Etsy Lingerie Spotlight is a new series showcasing the most beautiful lingerie labels you've never heard of.
Looking at the incredible detail and careful stitching of Trousseaux Lingerie's hyper-feminine bridal sets, you would never know that it operates as a one-woman label. Designer Ashleigh Powell does everything from design and patternmaking to marketing and administrative tasks. Based in Wales, Trousseaux Lingerie was born when clients of her mother's custom bridal gown studio asked for bespoke lingerie to match their wedding dresses. The pieces are so finely-crafted and luxurious, they could probably rival the wedding gowns themselves.
Her latest collection, Midsummer Night's Dream, is inspired by the Shakespearean play of the same name. The inspiration certainly shows, with delicate floral lace fabrics, side-tie panties with long, fluttering ribbons, and ethereal lengths of sheer silk chiffon. The amount of angelic details on each garment is incredible; frothy ruffles, dainty hand-beaded crystals and metallic silk bows could make any boudoir feel absolutely enchanted. There is obvious vintage inspiration infused into each piece, but styles like the flirty suspender skirt and hand-cut lace camisole are unique, modern shapes that seem comfortable to wear and don't feel like antique remakes.
Although she contracts out to local seamstresses for larger orders, one-offs and made-to-order pieces are still manufactured by Ashleigh in her studio. The construction of such detailed pieces, with carefully-cut lace and hand beading, can easily take hours. "I try to make sure each item has something about it which I haven't seen done before," Ashleigh said, "Whether that's in the shape and construction, the combination of fabrics used, or in the finishing touches such as the ribbons and beading."
The term "luxury" is thrown around a lot in the lingerie industry, which really dilutes the term. However, from what I can tell, Trousseaux Lingerie truly is luxury lingerie. Ashleigh clearly doesn't try to cut down on her costs by using shorter, cheaper ribbons or by making her ruffles less full. She tops her lush garments with a heavy hand, like they're ultra-decadent desserts. The garter in the final photograph is made with metallic lace that is hand-cut and then hand-beaded with tiny seed beads before being adorned with loops of silk ribbon and a hand-sewn rhinestone. At $100, it's not only a luxury piece, but an heirloom as well.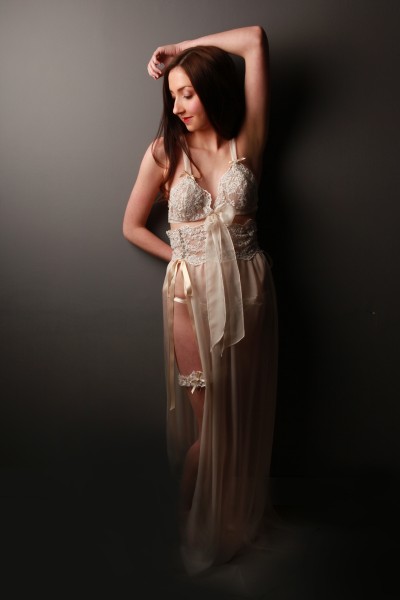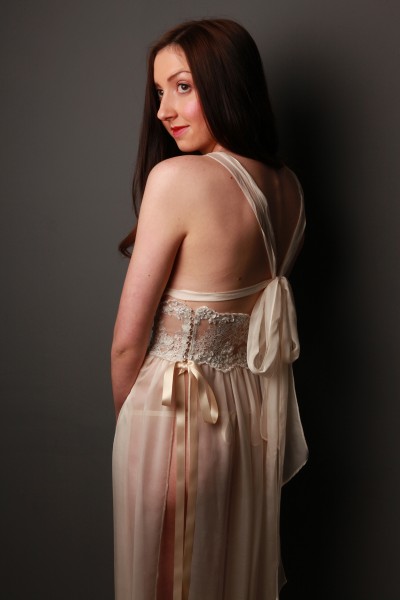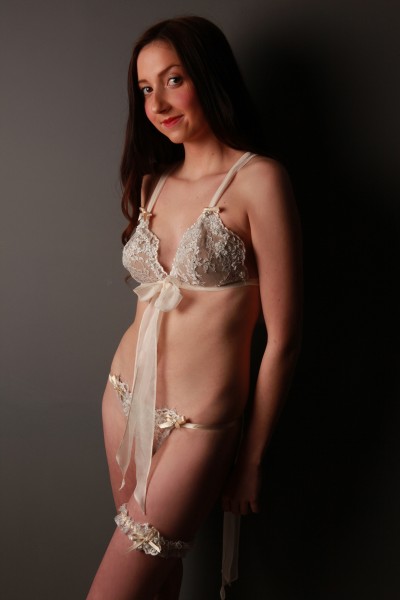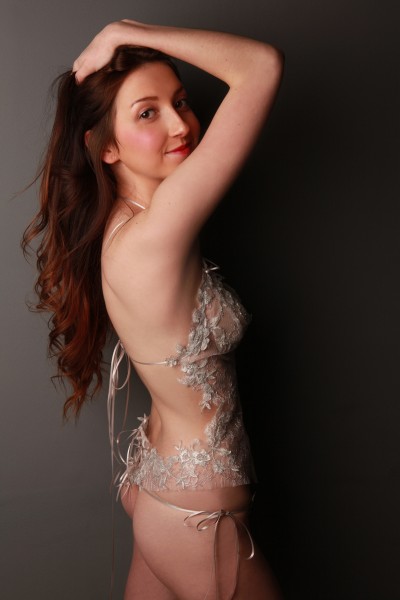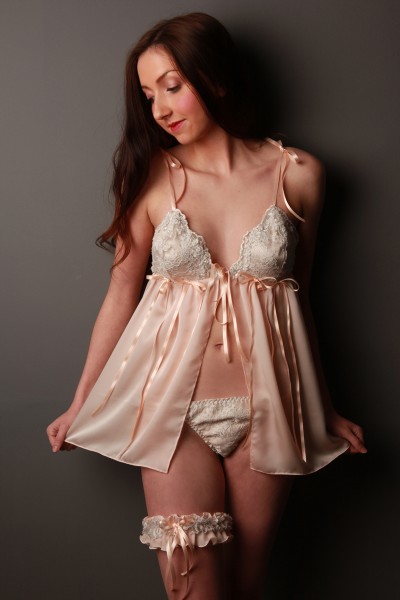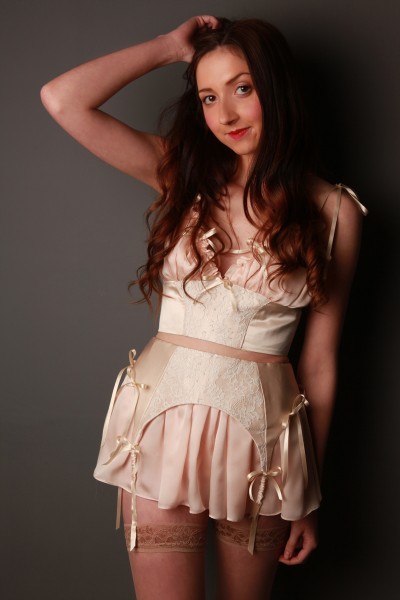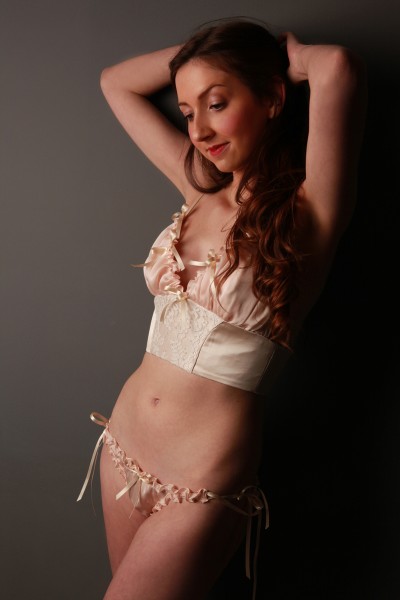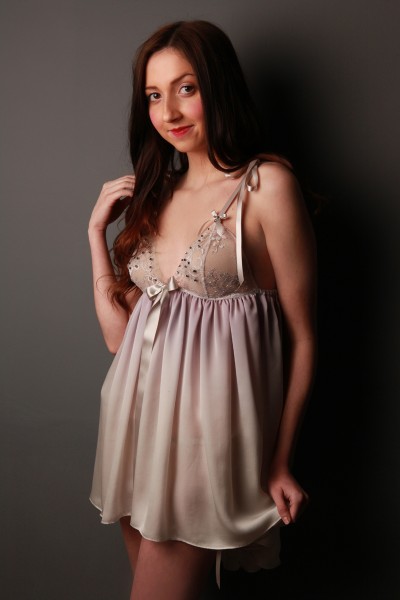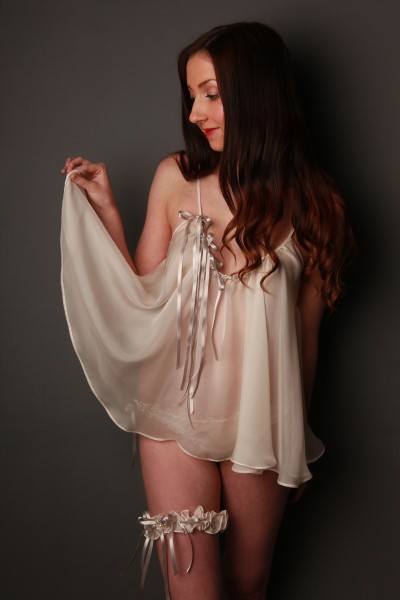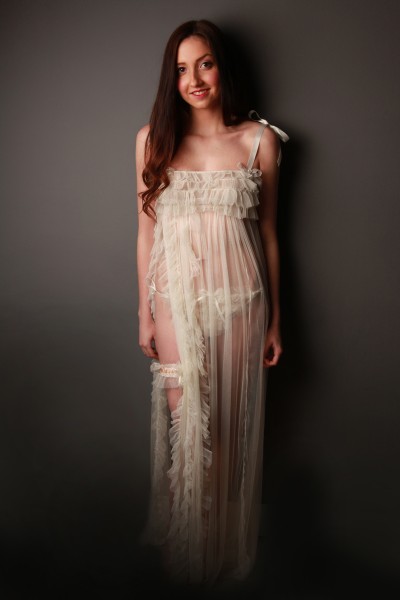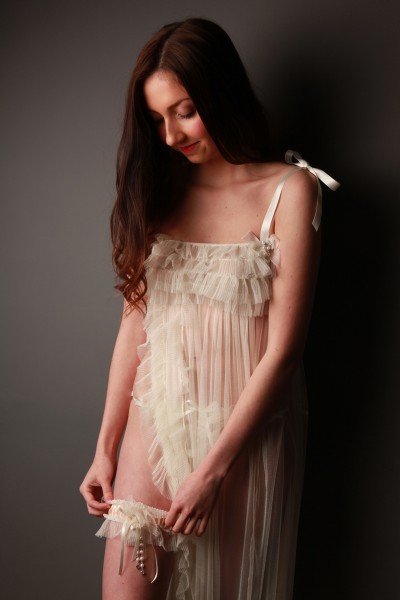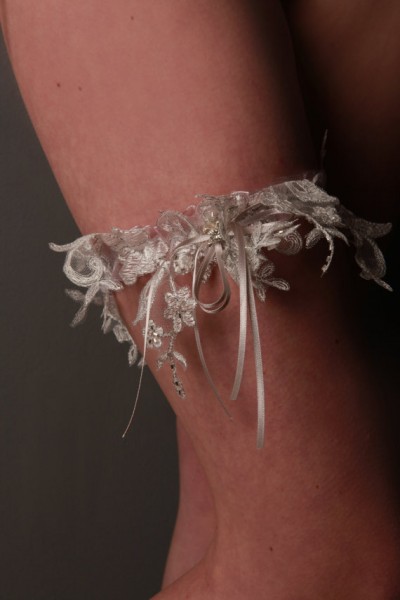 What do you think of Trousseaux Lingerie's super-feminine styles? Would you wear bridal lingerie that is this decadent and unstructured?