Review: Ludique 'Wicked' soft bra and high-waisted knicker
Disclosure: I purchased this lingerie for myself, Ludique have no affiliation with this review.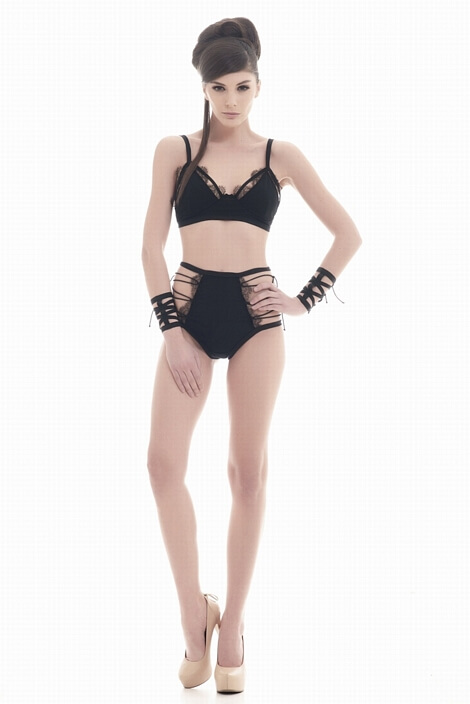 Ludique are an independent lingerie brand from Romania whose striking designs and stunning editorial imagery have been catching my eye for the past year or so.  Their pieces are unashamedly daring and fashion forward, specialising in softer 'boudoir' styles. Their use of eyelash lace, daring cut outs and elastic strapping are all very in line with my personal aesthetics. So when I spotted the 'Wicked' set in a seasonal sale, I simply couldn't resist snapping it up!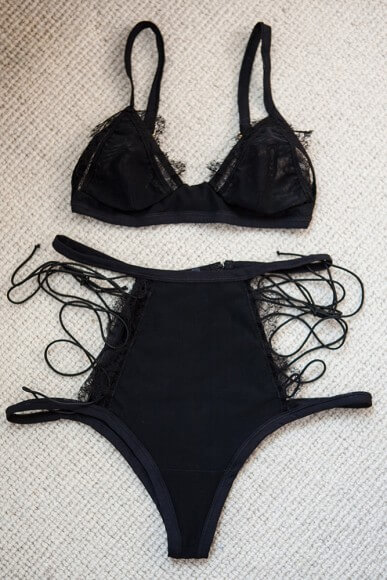 The Wicked bra and matching high-waisted knickers are available in sizes Small - Large and retail for 89 euros each. I purchased a size medium bra (I usually wear a size 30D/32C bra) and a large knicker (I usually wear a UK 12).  The sizing information on their website is a little lacking, so working out your size may take a bit of guess work!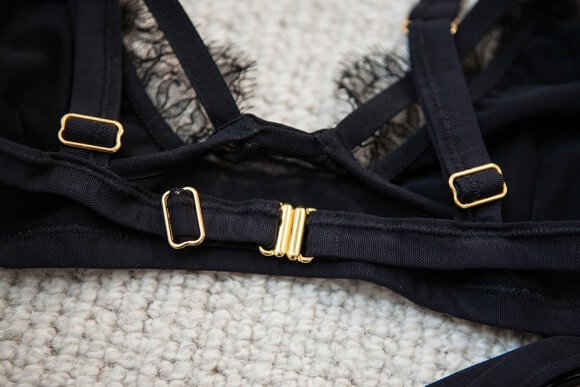 The set is made almost entirely out of a sheer black powernet with accents of eyelash lace and rouleaux elastic. Unlike most lingerie sets that I see, the elastic in this set isn't stitched directly onto the fabric, instead encased inside 'tubes' of the powernet. The bra also features gold-toned sliders and closure which gives the set a lovely luxury touch. Seams and raw edges are encased in a foldover elastic to give a smooth finish.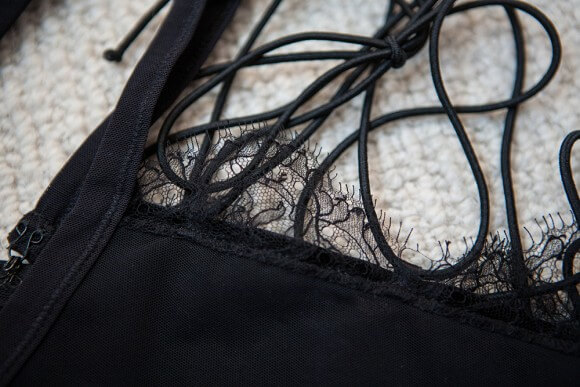 The knickers feature a hook and eye closure on the left waist strap, to allow for ease of dressing, with the zigzag strapping being fully adjustable for different body shapes. All of the leg elastic is encased inside the fabric and gives a pleasantly seamless appearance on the body.  It's extremely picky of me to pick up in it, but I do think that the stitch quality could use some refinement - the garments use a very tight zigzag stitch throughout, which I personally find to be very bulky and a little uncomfortable when worn.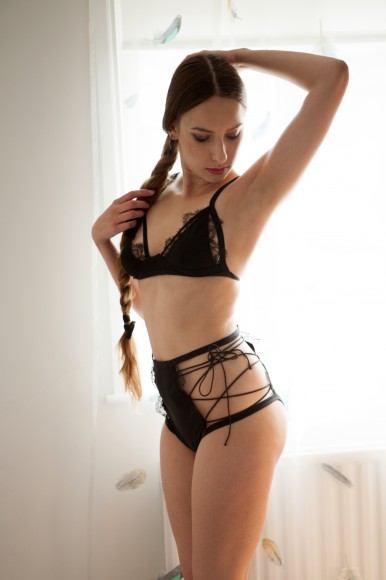 I'd say that overall the garments fit relatively true to standard sizing - as such, they didn't quite work for my body shape. The bra gives soft support and is very comfortable, though I found that the cups were a little too widely spaced for me - I spent most of my time wearing it readjusting it. The fit problems that I experienced with the knickers were largely due to the fact that I have a very pear-shaped figure, with more than 10 inches difference between my waist and hips. Although the knickers fit my hips and bottom very well with no cutting in, they were very baggy around my waistline. Fortunately, due to the 'cut out' shape of the knickers, it wasn't particularly difficult to alter the two straps around the waist (such a quick job that I ended up hand stitching it!) and to simply tighten the rouleaux elastic 'zigzags'.  A medium knicker probably would have offered a much better fit, however the issues I had were relatively minor.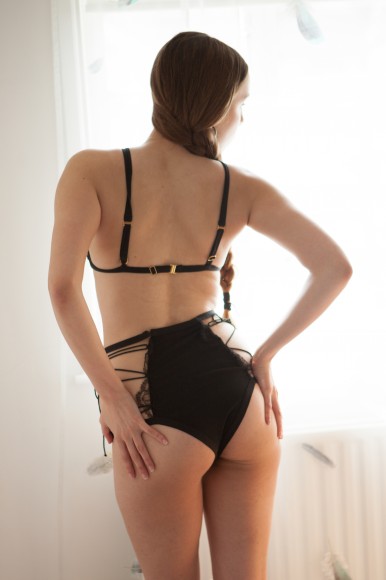 I did however start to account a few problems with the set upon my first hand wash. Although the encased elastics give a lovely finish on the flat garments when you first wear them, even after a gentle wash I discovered that the elastics all start to twist around inside their casings, resulting in the various straps ruching up and twisting.  Although the garments are still perfectly wearable, I felt a little disappointed to see lingerie at this kind of price point have such poor longevity.
Overall, although I still love the look of Ludique's designs, I'm not sure that I'd purchase their pieces again - whilst I still adore their designs (in particular their body suits!), I don't feel that they fit my body shape well enough or offer quality in line with my expectations for this price point (though there's a pretty high chance that as a designer myself that my standards are just too high!).
Readers: what do you think of Ludique's designs? Have you tried this brand?