Ring in the New Year with Vanity Fair Lingerie!
Disclosure: This blog post is sponsored by Vanity Fair Lingerie.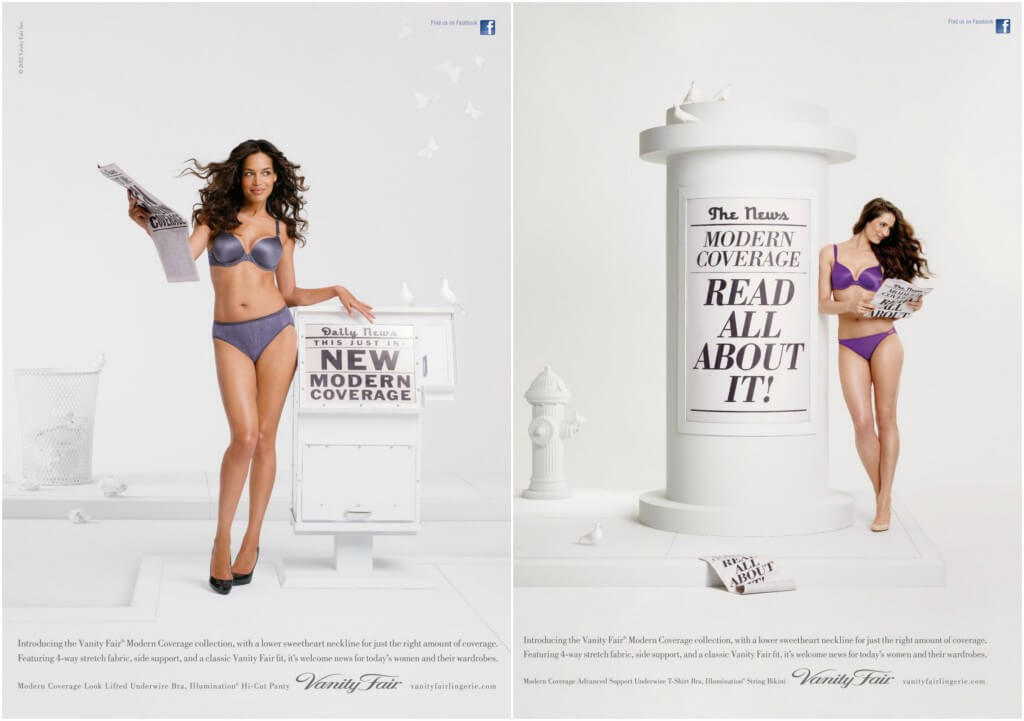 I can't believe we're at the very end of 2014. I know some of it is just a side effect of getting older (and the other part is a side effect of being busy), but it really does feel like the years are starting to run together. Time moves so quickly, that it's easy to forget the more banal details of life… like when you should replace your bra, or when it's time to restock on knickers. The New Year is a great annual milestone for revamping your lingerie wardrobe. Toss out those tired bras and faded panties. Invest in something that's brand new… and just for you.
The close of 2014 also brings with it the end of The Lingerie Addict's collaboration with Vanity Fair and their "Women Who Do" campaign. I've had a wonderful time getting to know Vanity Fair's products better and sharing with them with you here. Since the start of this campaign, I've gained a new appreciation of the brand and several of their bras have made it into my weekly rotation. I fully admit that they're not the most glamourous bras I own. But they are comfortable, and they are durable. And if you're in search of a steady, reliable, everyday bra, I recommend taking a longer look at Vanity Fair.
Below are the five pieces I'd choose to ring in the New Year with:
1.Vanity Fair Women's Light & Luxurious Full Coverage Underwire Bra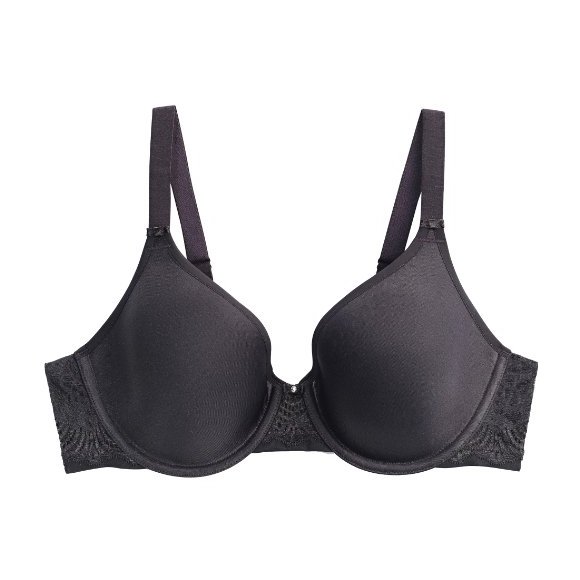 A bulky bra is an uncomfortable bra. Even in the depths of winter, dealing with stiff padding and rough fabrics is a no-go (and, of course, it's completely untenable in the summer). If you're in search of a lightweight, airy bra, take a look at Vanity Fair's Light & Luxurious Full Coverage Underwire. This bra is sleek and smooth (and also full coverage, for more modest women), but the lace gore and wings offer a refined and elegant touch.
2. Vanity Fair Women's Body Caress Beauty Back Full Coverage Wirefree Bra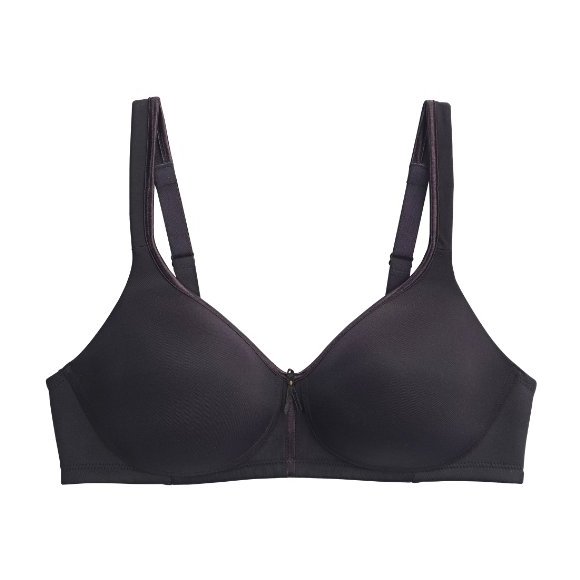 Speaking of comfort, I love a good wireless bra. While I have no issue at all with underwires, sometimes a bit of soft support is nice, especially if you're taking it easy or relaxing for the day. Vanity Fair's Body Caress Beauty Back Full Coverage Wireless also features super-smooth fabric and convertible straps for maximum versatility.
3. Vanity Fair Women's Illumination with Lace Bikini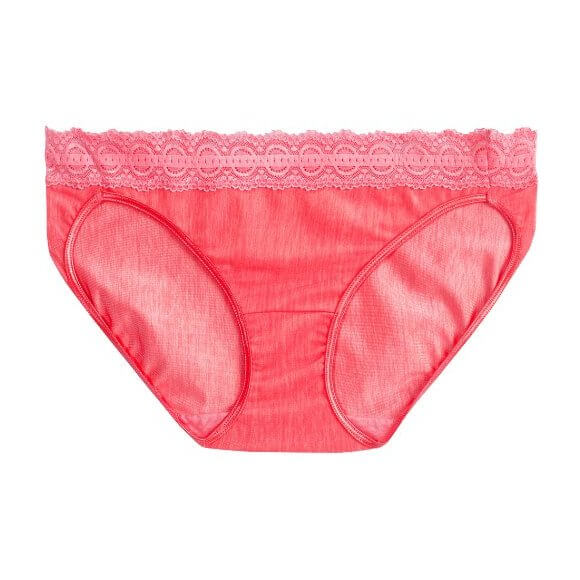 Basically, I believe that you can never have too many panties. Knickers are the sort of thing you can always use more of, for simple variety's sake, if nothing else. Vanity Fair's Illumination with Lace bikini is a versatile style suitable for many different looks, and the lace waistband adds a pop of whimsy.
4. Vanity Fair Women's Body Shine Illumination String Bikini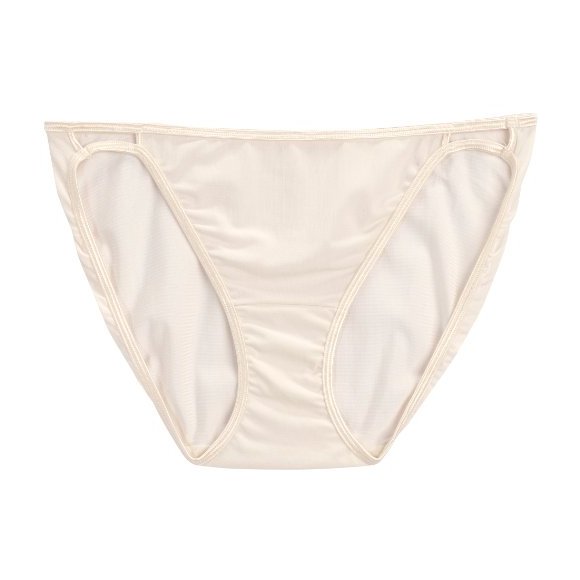 Speaking of panties, the string bikini is a classic style. The fashionable side cutaways offer a peek of skin while the full coverage back ensures comfort. And a low rise makes this panty a perfect pairing for low-rise jeans, skirts, and slacks. Best of all, it comes in nine colors, so you can wear a different hue everyday of the week!
5. Vanity Fair Women's Illumination Camisole with Lace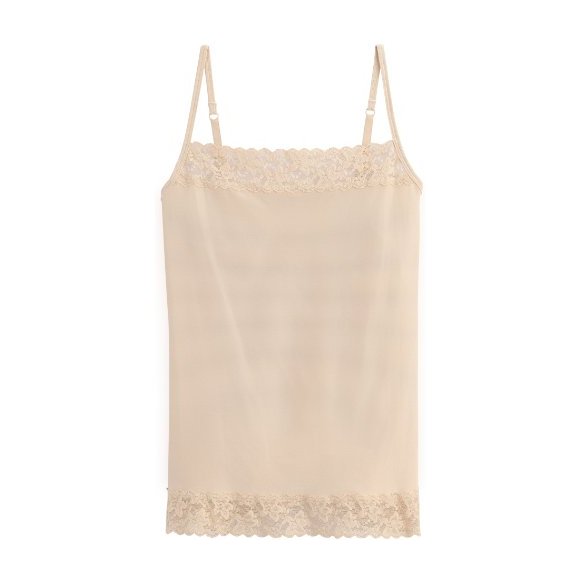 I love a good cami. This timeless undergarment stands alone as a light and breeezy summertime top or works in tandem with what you already own as a warming and smoothing underlayer. And the lace trim means it can peek above the neckline of a blouse or shirt without looking misplaced or unintentional. As with panties, I believe you can never own too many camis.
What are some of your favorite Vanity Fair items? Have you taken a second look at the brand lately?