Lingerie Review: Fever Hosiery Bondage Print Tights
Disclosure: I received these tights free of charge. All opinions are my own.
One side effect of talking about lingerie all the time is that it's turned me into a bit of a lingerie snob. I don't say that as a point of pride or anything; it's just more of a statement about how I view intimate apparel. When you spend so much of your day looking at bras and panties and chemises and robes, etc. etc., you start to notice some pretty obvious correlations between price and quality. And I know for a fact that my idea of what constitutes a "reasonable" price for something like a corset or a pair of stockings has been completely skewed, perhaps irreversibly, through writing TLA.
However, one unfortunate consequence of snobbery is that you sometimes miss out on those less expensive gems. You know... those products that are beautiful and durable and affordable for most every budget. There aren't many brands out there like that, but I think Fever Hosiery is one.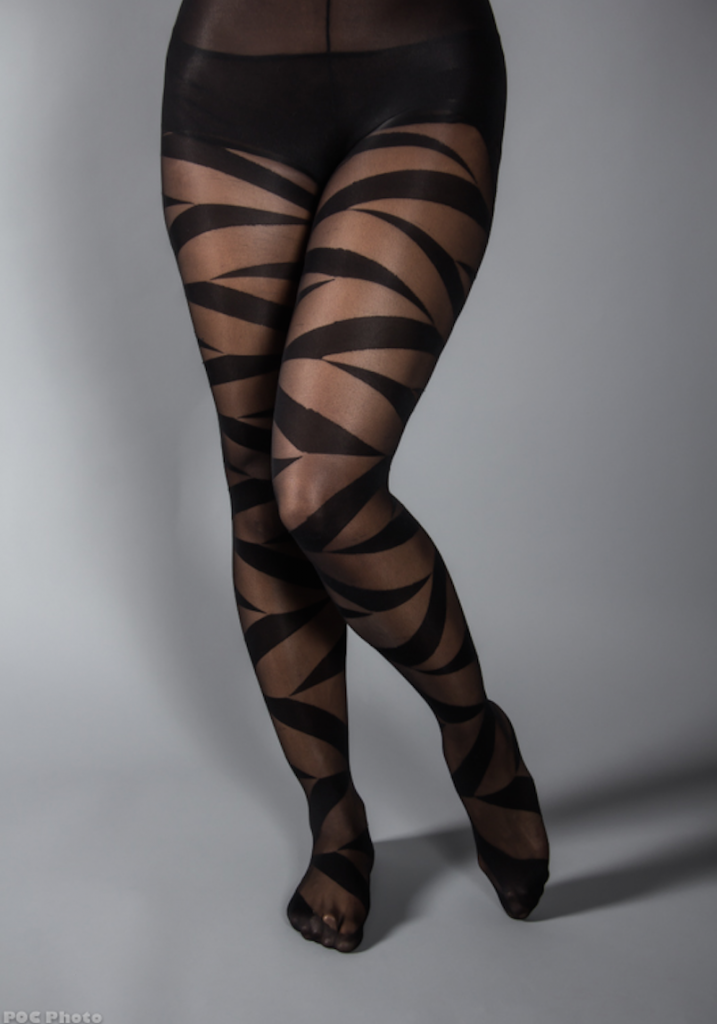 I was given a pair of the Bondage Tights to try at the last Las Vegas Lingerie Show I attended a couple of years ago. It took me awhile to put them on (I have so many tights, I'm almost ashamed), but when I did, I was genuinely surprised. These tights felt like something from one of the more high-end expensive hosiery brands (the ones that begin with letters like F and W and G).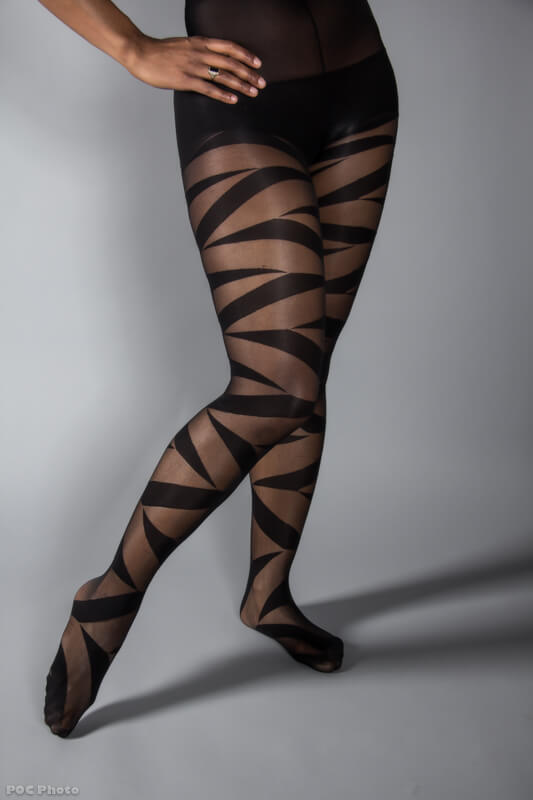 Not only were these tights super comfortable, they look amazing on the leg. Even more surprising, these are a one-size-fits-all style (something I usually avoid like the metaphorical plague), but Fever Hosiery's tights had plenty of room. Based on the level of stretch on my body, I'd venture to say these can accommodate up to a US 12/14 (I'm a US 10).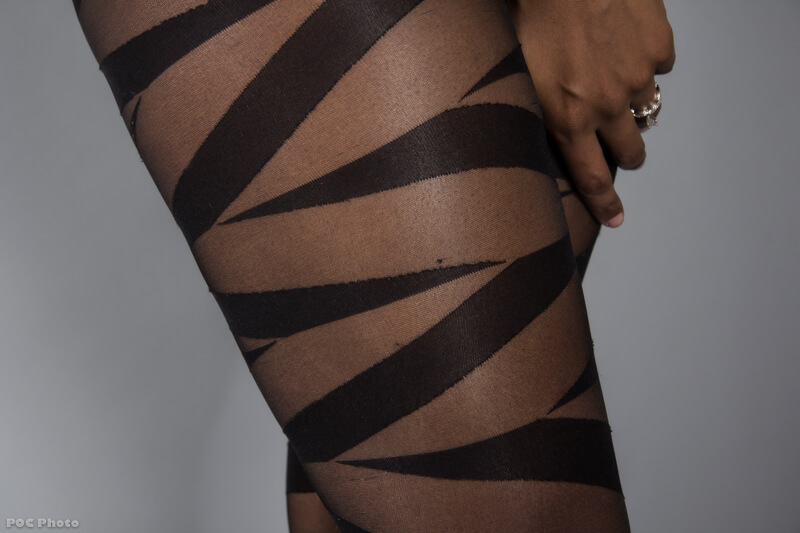 Unfortunately, Fever's website doesn't sell direct to consumers (you can't even view their other hosiery options on the site). Though Amazon appears to sell a few Halloween-appropriate styles, it's really hard to find any retailers at all who stock them, much less retailers I trust enough to send my readers to. Which, to be honest, is a bit of shame. I know there's a lot of pushback from stores against brands who sell directly to consumers (something about unfair competition), but it doesn't seem to help anyone when there's a product I want to buy, but can't, because no one carries it.
Anyway, if you happen to run across Fever hosiery in a store near you in style you like, I recommend trying them out. You may be as pleasantly surprised as I was.
What do you think of Fever Hosiery's bondage tights? Is this a brand you'd give a shot?