Review: Luva Huva Lace Bralet
Disclosure: This lingerie was sent to me free of charge for review purposes. All opinions are my own.
To me, there has always been one thing that sets aside lingerie from every other kind of clothing: the detail. In no other area of fashion will you find such attention lavished on the smallest features that most people wouldn't even consider -- whether that be the exact shape and metal tone of a bra slider, to the size of the picot edge on knicker elastic. It's this attention to detail that has kept me fascinated with lingerie, both as a designer and a wearer -- I adore the opportunity to pore over intricate laces and fine silks.
Over the years, the Indie lingerie market has exploded -- there are so many new designers offering up their take on intimates, with bralets proving one of the most popular garments on offer. This isn't exactly surprising -- lingerie pattern cutting and construction is difficult and time consuming, particularly when it comes to structured bras. Bralets give a way to sidestep this, offering soft support and little structure. So with all these new designers, it's really the details that differentiate one soft bra from another.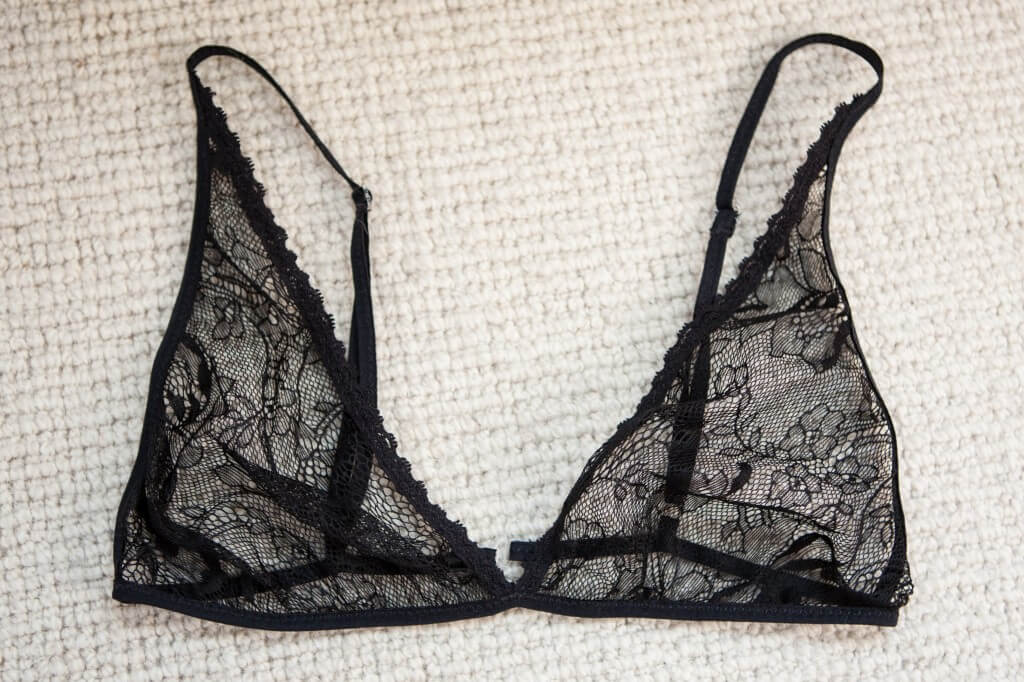 Luva Huva are an independent brand based in the UK. They specialise in ethical manufacturing and sustainable fabrics and were included on our list of 'Where to buy Ethically-made Lingerie'. They mostly offer soft lingerie pieces and loungewear, with a focus on using organic and upcycled/end of line fabrics. I was sent a lace bralet to review in a size 'C cup' -- unfortunately I cannot find the exact garment style on the website (nor were Luva Huva able to confirm which style I'd been sent), but it appears to be fairly close to this one, which retails at £42 and is available in sizes A-D cup.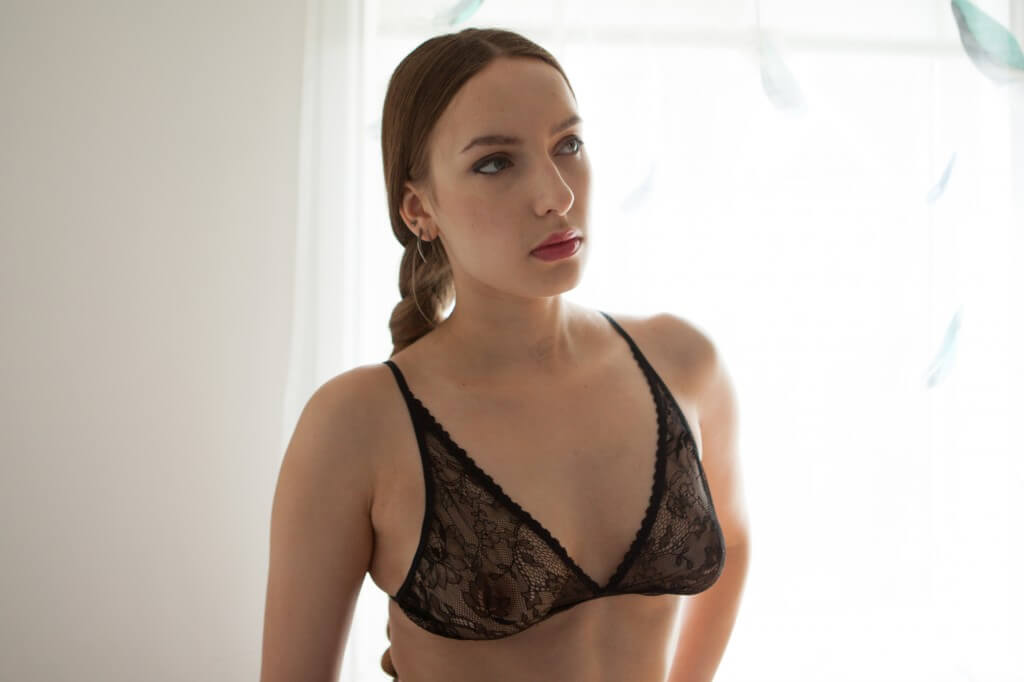 Now, the very short and succinct review: this bralet is extremely disappointing. I have struggled to find redeeming features -- there's just so little that's good about it. The design is okay, but nothing special. The lace is pretty, edged with a lacey-edged elastic. The underband and straps are made of a very stretchy foldover elastic, with sliders and the closure hook in clear plastic. The fit is poor (though in all honesty I suspected this may be the case when I discovered that their sizing goes by cup size alone, without any band size for context) -- the elastic underband is fantastically stretchy and has a tendency to ride up and twist at the back. The cups have no structure, with a little gathering for volume at the bottom. They give no lift at all, and I found that there was a lot of baggy fabric towards the top of the cup, giving a pretty unflattering silhouette.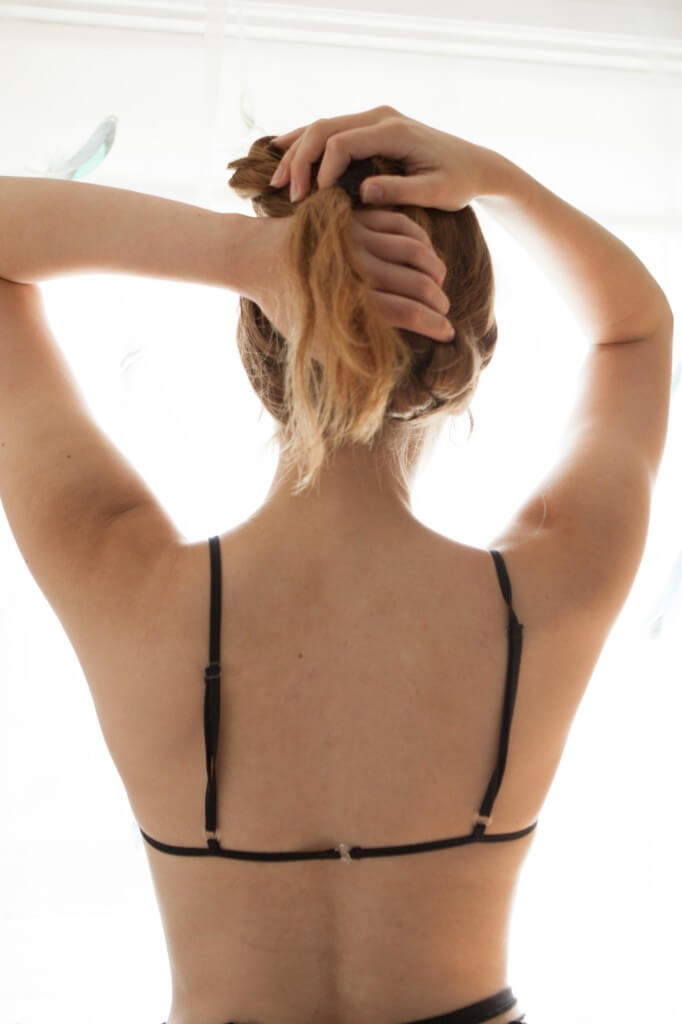 The bralet is particularly let down by its lack of attention to the crucial details -- the components just feel cheap in their clear plastic finish. They haven't even been properly filed down from the mold, with the hook having a spiky ridge that has a tendency to catch, snag and twist the elastic. The stitching is problematic in several areas -- along the neck edge the tension of the thread is very off, with threads standing out from the fabric. There are also areas where there are a few skipped stitches (to give a visual representation: /\/\/\__/\/\/). On a personal level, as a designer, I would feel unable to sell a product of this quality. I'd like to think that this is a one-off problematic garment, but as Luva Huva did not respond to my follow-up email, I am unsure. Unfortunately this experience has somewhat tainted my view of the brand -- which is a shame as it's so refreshing to see a brand that takes such a responsible attitude towards ethical manufacturing and sustainability.
Readers: Have you ever tried Luva Huva? What was your experience?