Lingerie Review: Splendid Intimates
Note: I purchased this lingerie. Splendid and MyHabit are unaffiliated with this review.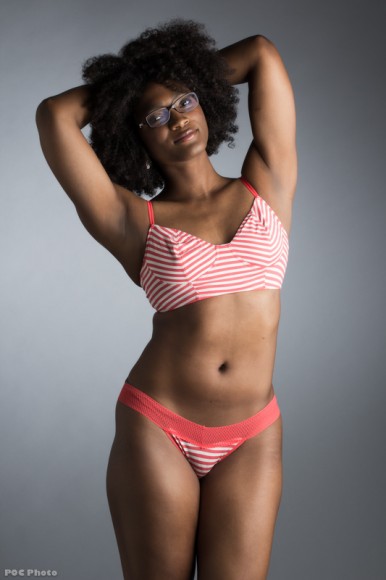 Splendid is an apparel brand for men, women, and children with a newly active and very popular women's intimate apparel division. I first noticed them at the Spring/Summer 2013 Lingerie Market and liked their aesthetic quite a bit. Unfortunately, when I saw the pieces in stores (namely, my local Nordstrom), I felt they were a bit overpriced for what you got. Still, I wanted to try the brand, so I leapt at the opportunity when it make an appearance on the sample sale site MyHabit.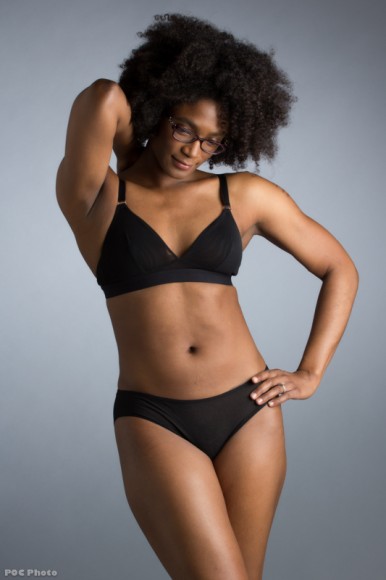 Splendid's bras and knickers have a very basic construction. At first glance, this is a great brand for someone who's wanting a straightforward bra and panty set without a lot of frills and flowers and bows and all the other assorted frou-frou that tends to come with women's lingerie. Splendid does have a few printed styles, but most of what they offer seems to be simple basics in a range of colors.
I also think this bra set would be a good fit for a school-age person. It doesn't have a particularly adult aesthetic so it strikes me as something that could work for middle, high school, or college age women. The regular price is a bit high (about $44 for a bralette), but on sale, you're spending around $20, and that's a sweet spot for a bra that a young person may eventually grow out of. I also thought the fabrics were nice, if a bit unremarkable. The knit was comfortable, and I have no serious complaints about the mesh.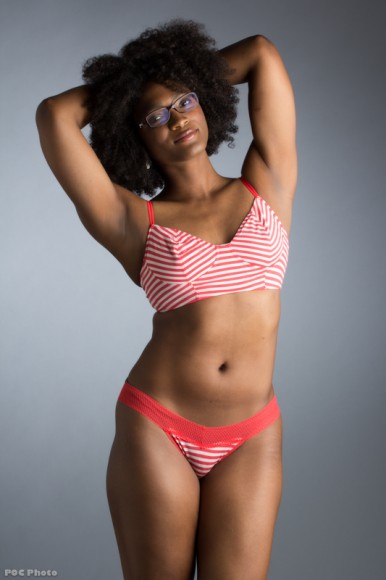 Now let's talk about the fit. I ordered a size Medium bra and size Large knickers for both sets (a.k.a. my usual sizes), and they both fit a bit... snugly. I would say Splendid uses Juniors sizing as opposed to Misses, and the cut of their garments is not generous. The knickers were tight, and my breasts constantly felt like they were slipping out of or trying to escape the bra cups (on the bottom, top, and both sides). By the end of the day, I was more than ready to change into something else more comfortable. For the longline bra in particular (the striped one shown above), I could never get the seamed bra cups to align with my actual bustline... they always just kind of hovered right above. I'd say they're more decorative than supportive, even by my admittedly flimsy standards regarding support.
While I'm not bothered by Splendid's sizing, per se, (there's nothing wrong with being a juniors-focused brand, after all), I am unsettled by the mismatch between the price point and the goods. I purchased each of my sets for less then $30, and that's about the max I'd be willing to spend on these garments. To me, there was nothing here to rationalize the higher $44-48 price point for their bras... especially when brands like Wacoal, Kensie, Josie by Natori, and Eberjey are making perfectly serviceable (and even beautiful) bralettes for significantly less. And while their knickers were okay, I didn't feel like I was wearing a $20 pair of undies; it's easy to find much better underwear for quite a bit less money.
All in all, I'm happy I tried the brand (I always enjoy experimenting with new labels), but I don't feel the need to purchase again. There's just too much competition at this price point for fair-to-middling goods.
Have you tried Splendid Intimates before? What did you think?