Lingerie Review: Seven 'til Midnight Secret Affair Robe
Disclosure: This lingerie was provided free of charge for review purposes from Yumdrop.com (whose website appeared to be down at the time of this writing). All opinions are my own.
Editor's Note: Lingerie worn underneath by Splendid. To read my review of that brand, click here.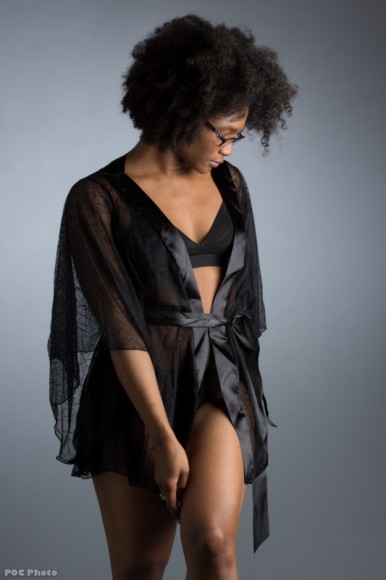 I'm the first to admit we don't spend a lot of time covering brands like Seven 'til Midnight on TLA. I did talk about the label more often when I attended the International Lingerie Show, but from my perspective, the most exciting things in intimate apparel are happening at a price above the $30 or so brands like Seven 'til Midnight hover at. Concerns about factors like ethical manufacturing and labor practices aside, there's only so much quality and creativity you can get at a lower price point; the primary focus of the brand is somewhere else.
That said, I also know a lot of people can't swing a $100 robe. It's that not that folks are unappreciative or ignorant when it comes quality lingerie; it's just that the funds are literally not there. And as someone who partially started this blog because I was on a tight budget (non-profits aren't known for their high salaries), I understand the desire to find beautiful pieces that are still accessible on the little bit of discretionary income one may have left over at the end of each month.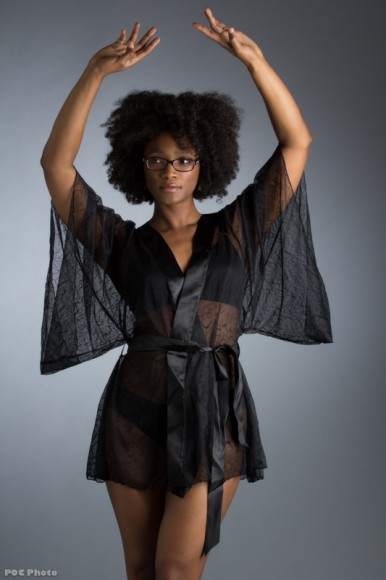 First thing first: if you're pressed for time and need to dash off, I genuinely like this robe. I've been wearing it on and off for awhile, and it's an enjoyable piece of lingerie. Like many of Seven 'til Midnight's undergarments, this robe is one size fits all, and I'd say I have plenty of room as a size large. Though Seven 'til Midnight also produces plus sizes for many of their items, the two-way stretch fabric used here means this robe would probably fit someone a size or two larger than me easily. I was very happy with the sheer floral pattern of the material; to me, this robe had the look of one that might cost twice as much. The long sleeves and wide satin lapels also added to the visual appeal. And while I'm personally a fan of knee length or longer robes, I felt the shorter, mid-thigh hem was appropriate; it is meant to be more of a boudoir piece, after all.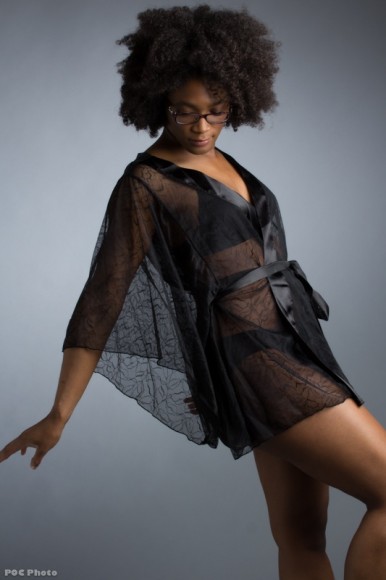 While I was perfectly satisfied with the fit and quality of this piece, I do feel it's worth mentioning that the lace and satin used on this robe are not especially luxe. They're not scratchy (at least to me), but nor do they have a particularly good "hand." You're also not going to get any special touches here, like lace trim or rolled seams. However, that's totally okay. What you're paying for at this price point is not luxury. It's important to have reasonable expectations for more budget-friendly goods and to recognize that a focus prioritizing price means certain other details have to go by the wayside. Sadly, this particular robe is no longer available, but if you search Amazon, at least one retailer still appears to have the teddy, chemise, and gown using this material.
What do you think of the brand Seven 'til Midnight? Have you tried them before? And, if so, would you wear them again?